Paul Tuoti is the man behind the curtain of
3 Nails Impaled
, an experimental electronica project. He recently released his debut effort
Shadow Cross
, a 15-track epic that fuses together an eclectic mix of sounds and messages. Most of the tracks veer more toward instrumental EDM, though some incorporate what appear to be clips from speeches and sermons. Two tracks use original spoken word: "Risen" featuring a guest spot by Slava Malinin, and the quiet "A Thief's Salvation." Throughout, while relying on synths to flesh out the sound, Tuoti includes guitars, organ, violin, and more during this hour-long musical showcase.
One might hear the album described this way and wonder how it all fits together as a cohesive whole? For the most part, really well. Its variety keeps it from getting boring and gives the listener the feel of a journey. Some transitions from track-to-track are a little jarring (such as between "Dark Night of the Soul (Intro)" and "Onward"), but otherwise, musically, it flows well. Since this is mostly instrumental, sounds and beats are what carry this album. Some songs feel a little too lengthy and repetitive, but almost all have a good hook or line to them that keeps the listener engaged. Tuoti also captures moods nicely. The opener "Dark Night of the Soul" is a haunting piano-driven track that perfectly encapsulates its title. "Moonlit Gethsemane" also gives off similar vibes (especially the included remix). Other songs like "On Eagle Wings" and "CHRISTI_EXALTATIONEM" capture a more hopeful sound. So, a good mix of light and dark are present throughout Shadow Cross (perhaps like a... shadow?).
Just as the music brings an eclectic flare, so does the message when present. Some songs seem more focused toward building up the church, like "Onward," "Essential Nature," and the well done Martin Luther King Jr. tribute, "Awakening-Promised Land." Others live up to the name 3 Nails Impaled, by focusing on Jesus' saving work on the cross. The aforementioned tracks of "Risen" and "A Thief's Salvation" best highlight this, the former focusing on the resurrection and the latter being a powerful retelling of the repentant thief who hung on a cross beside Jesus. Perhaps the biggest critique of the album as a whole can be found in how its message is laid out. For the most part, the tracks mentioned are scattered throughout the set list in a way that's not entirely clear. Is there an overall theme here? Is there supposed to be a story we're following? Perhaps there's not, but there are still some curious tracklist choices like putting two remixes in before the end of the album. This may seem nitpicky, but a slight tweak of the song order would add a layer to this record and make for a more engaging experience.
As far as debuts go, Shadow Cross is a competent one. Sure, it suffers from plenty of the things that plague new/indie artists, like sound quality and mixing, but its mostly instrumental nature allows it to get away with some of these faults (or use them to its advantage). While one could sit down and listen closely to every track, it's not a bad album to exercise to or even to keep on in the background (depending on what you're doing). Is it the most stellar debut ever? No, but fans of electronica should check out 3 Nails Impaled for themselves and be taken on a unique musical journey.
- Review date: 2/22/22, written by
John Underdown
of Jesusfreakhideout.com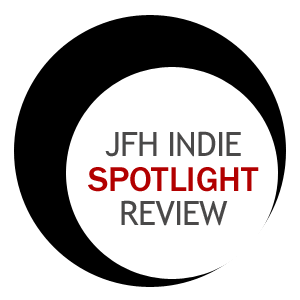 Record Label:
None

Album length:
15 tracks

Street Date:
February 1, 2022
Dark Night Of The Soul (Intro) (2:56)
Onward (4:46)
Essential Nature (6:12)
Risen (Feat. Slava Malinin) (4:48)
The Messenger (4:13)
Awakening - Promised Land (Martin Luther King Jr. Tribute) (3:30)
CHRISTI_EXALTATIONEM (6:19)
Interlude - Purple Majesty (2:00)
Moonlit Gethsemane (3:26)
Let Your Light Shine (4:36)
On Eagle Wings (7:15)
CHRISTI_EXALTATIONEM (Young Luv Mix) (5:04)
Moonlit Gethsemane (Gothic EDM Mix) (5:52)
A Thief's Salvation (3:05)
Love Never Truly Dies (Outro) (1:42)