Singer-Songwriter Benjamin Daniel made his lyrically arresting debut just a short year-and-a-half ago with Shaping Season, Volume 1. While choosing to eschew a Shaping Season, Volume 2 entry in succession may leave some scratching their heads, one listen through his sophomore offering, Shelterheart, will quickly quell any consternation. This is an album made about community and for the community we live in, specifically for the present time. In short, it's a record in service of the need of the moment, and it's a fine one at that.
Building upon his already above-average lyrical musings, Benjamin adds musical nuance to his sonic palate shoring up the one small critique I had with his debut. This comes largely in the production value from up-and-coming producer Asher Peterson, with an assist from his friend and collaborator Allen Odell.
Standout tracks strike immediately with maybe Daniels' best overall song to date in the epic and earnest "Green Again." Don't let its gentle start fool you; there is pure gold to come later. In fact, and I don't write these words lightly, I hear echoes of influence from one of his musical heroes in Andrew Peterson. "Storm Bound (Only Way Out)" is another highlight featuring an urgency that continues throughout the song. The piano featured in "There Is A Darkness" perfectly sets the tone for a heavier song seemingly about depression.
"Strange Roads" has Air for Free-era Relient K vibes happening in the best of ways, and I'm here for it. Fellow indie musician Chase Tremaine adds some tasty lead guitar parts on this stellar tune, Benjamin's siblings add vocals, and the song also features the killer lines, "There are days when I feel nothing/That's the way it is/If the Spirit was sensation, I'd be damned in this/But deeper magic dwells in me as my emotions miss/Cause passion can't authenticate what nonetheless persists."
Other tracks that continue to win this reviewer over are the tender "God in the Flesh," the raw production of "Jesus in the Valley," the banjo featured on "Shelterheart," and lastly, the sweeping and emotionally moving closer, "Better Country." While there are many other great examples of lyrical prowess littered throughout the tracklisting, perhaps the two lines that best sum up the theme of the album are found in the title track as Ben asks a poignant question we should all be asking ourselves, "Would we rather walk alone/Or walk each other home?" With the sprawling and wistful "Better Country," Ben closes the album with a palpable yearning carried by a musical slow burn, crescendo, and lastly these hopeful lyrics, "We're going to the better country/Yeah, we're going to the better country/And even if we die before we see it/We'll still see it." It's a satisfying bookend, and joins opener "Green Again" as a top-five track of his still burgeoning songwriting career.
Ultimately, Shelterheart the album isn't a perfect record due to a few song lengths pushing the five and six-minute runtime, and the somewhat bloated tracklist containing fifteen songs. Though even with that said, I couldn't think of which songs to trim. Remarkably, there's something worthwhile about every tune -- perhaps a catchy melody, a stop-you-in-your-tracks lyric, a vocal delivery, or an interesting instrumental part.
Overall, Benjamin and his latest project artfully sidestep the dreaded sophomore slump and leave this reviewer excited to hear more as he keeps getting better. Additionally, I can see Shelterheart and its many highlights making a play for my top 10 albums of the year. Yes, it's that good -—nd certainly worthy of multiple spins, whether it ends up being your cup-of-tea or not. Shelterheart feels like an outpouring of thanks for the community that Daniels himself has received, and this album is his gift back. I pray it strikes you as such, you find some new go-to tunes, and the album goes on to bless all who hear it.
- Review date: 10/21/21, written by
Josh Balogh
of Jesusfreakhideout.com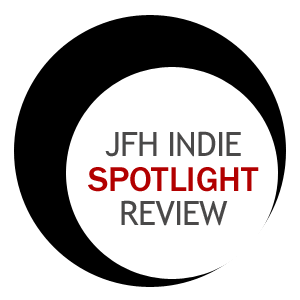 Record Label:
None

Album length:
15 tracks: 66 minutes

Street Date:
October 22, 2021

Buy It:
Apple Music

Buy It:
AmazonMP3
Green Again (4:23)
There Are Others Here (4:41)
Stormbound (Only Way Out) (4:55)
You Lift My Head (3:57)
In Arms (2:03)
Pour Me Out (4:33)
There's a Darkness (5:52)
God in the Flesh (5:53)
Strange Roads (4:36)
Hartsfield (1:50)
Newhall Song (3:08)
73 in Silence (4:59)
Jesus in the Valley (3:17)
Shelterheart (4:29)
Better Country (7:33)