Hailing from Toronto, classically trained pianist Ileen Laura has released music sporadically for over a decade. Now her second EP is in the works and to herald its coming is her single, "Sit Beside Me." This is a song about how powerful it is to go to church, with the first verse highlighting the preaching side, while the second revels in the singing. With plenty of artists these days ditching the church, it's refreshing to find someone like Laura holding up the value of the body of Christ. The lyrics are fairly straight forward, though at times repetitive ("I will sing all the church hymns/Let there be singing.")
The music helps make this track stand out. Feeling like a mix of Enya and the soundtrack to the Narnia movies, strings, piano, and electronic instruments blend together in a pleasing manner. The first instrumental section in particular provided a nice hook.
A song like "Sit Beside Me" is a great way to start the new year as it exhorts us to slow down and meditate on the wonder of God in the context of the local church. The encouraging lyrics and the engaging music make for a good first impression in anticipation of the full project.
- Review date: 3/10/22, written by
Michael Weaver
of Jesusfreakhideout.com
JFH Staff's Second Opinion
With their 2015 debut album,
I Say
, the Ohio natives in Kenaniah Band have made it clear that their purpose for making music is to worship the Lord with straight-to-the-point pop rock. They don't attempt to reinvent any wheels or break any glass ceilings, but
I Say
proves that they don't need to. Songs like "Holy Is The Lord" and "Great I Am" blend together driving rhythms and keys that seem greatly inspired by acts like The Afters and Delirious? (with maybe a touch of older Sanctus Real), with lyrics that center on the goodness and holiness of God. "You Brought Me Home" even has some pop punk-flavored guitar riffs, vaguely resembling some classic Relient K or Hangnail. Meanwhile, the band displays its softer side in "Be More" and "Find Jesus," while "At the Cross" takes us down more of a country/bluegrass road. But at every genre change, the focus always remains of Christ and His gift of salvation. It's definitely worth a listen if you're looking for something lighthearted and worshipful.
- Review date: 2/20/22,
Scott Fryberger
of Jesusfreakhideout.com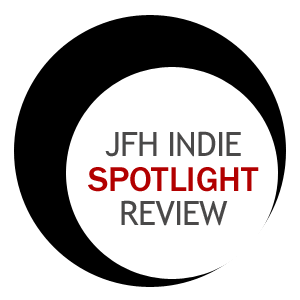 Record Label:
None

Album length:
1 track: 3 minutes, 22 seconds

Street Date:
January 2, 2022

Buy It:
AmazonMP3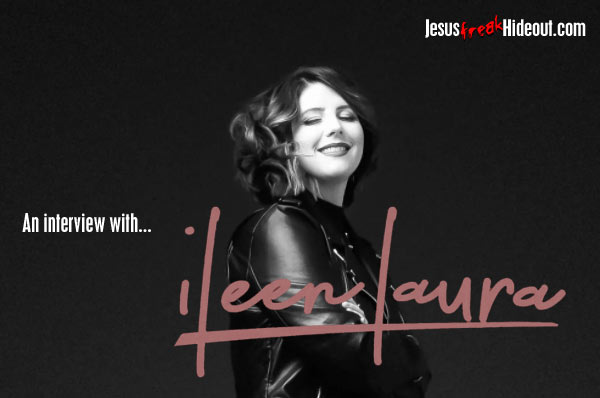 Jesus freak Hideout (John Underdown): For those unfamiliar with your music, what's a little of your background?
Ileen Laura: I was born in Toronto, Ontario and I started learning the piano when I was about 4 years old. I knew from very early on that I wanted to pursue a career in music and went on to complete my Bachelor of Music, Honours degree after high school. Music in the church was always my favourite part about attending the service because I always found comfort in singing worship songs and hearing the congregation come together in song.

My dad was heavily involved in our church music program and watching him perform in the choir inspired me to sing. I began writing music when I was about 12 years old. While studying music in university, and immersing myself in the piano performance program, I performed in local coffee shops and venues and began performing my own songs. I started a band and I released my first album in 2010, after University, and it was a collection of songs I called "Mindful Conversations". Reflecting back on that album, the songs were in my opinion, sorrowful and related more to the struggles that I faced in University with relationships. I am now 36 years old and I can truly say that my song writing has changed as my relationship with Christ has grown and developed throughout adulthood.
JFH (John): You've released music sporadically for over a decade; was that an intentional choice or was that just life happening?
Ileen: Life just happened. After getting into teacher's college in 2007 and later accepting a full time teaching job (high school music), I took a break from performing and really focused on teaching music and trying to bring attention to program needs for inner city music programs throughout Toronto. I met my husband in 2009 and we married in 2010. I wrote our wedding song, "Joy", about finding him and this song really was a pivotal song for me as a I realized that I could write songs that weren't just about sorrow in failed relationships but that I could write about the happiness that I had found in my life and that songs could be prayers, too. In 2013, I gave birth to my daughter Carolyn, and wrote "Letters to My Daughter", a prayer that I wrote for her. I supported my husband in his dream of completing his CFA, a pretty challenging designation, and the next couple of years I did not write. In 2016, my son Ben was born and I knew that God was calling me to write, but I wasn't ready yet. Finally, the pandemic began and I finally found myself in a place where I could sit down and write all of the things that I felt God wanted me to say.
JFH (John): What brought about wanting to do your second EP?
Ileen: When the pandemic began in 2020, it had been 7 years since I had written my last song. In those 7 years, my husband had achieved his goal of earning his CFA, and our season of life was changing. My children were getting older, and between encouragement from my husband, and a lot of prayer and self evaluation, I began writing my new album which is named, I Am Yours. This album is filled with stories, prayers, and worship- all of the things that as a Christian I truly enjoy about attending and listening every Sunday at our church (Sanctus Church in Ajax, Ontario).
JFH (John): What's the story behind your first single, "Sit Beside Me"?
Ileen: Back in 2020, the pandemic had just become a reality. Schools were shut down- and as a high school music teacher, this meant planning for high school music concerts and festivals were put on pause. Time became mine for a moment. I started to consider my life, my purpose, direction and reality as a christian wife, teacher and mother. Something was missing in my life. During one of the first 'stay at home' ordered evenings, my husband and I were discussing why I had stopped writing music after we got married and got into a huge disagreement. I had been blaming him for the missed musical opportunities- for the years without writing music. I felt angry, hurt and frustrated with my husband because he was encouraging me to pick up my pen and start writing songs again. How could I start writing again? What would I even say? I hadn't written a song for almost a decade. Sometimes, we take out our pain and disappointment in ourselves on those we love the most. I wrote "Sit Beside Me" after hearing my pastor speak that Sunday at our church on the subject of "Spiritual Gifts". It was as if he wrote the sermon just for me. He spoke about the fact that as Christians we are all given these gifts but it is up to us to use our gifts in order to glorify God. I realized that I hadn't been using my gift at all. I gave up on writing music because I felt that it was too hard to find my way- how would I share Christian music and be a teacher and fully present mom to our children. How would I have the time? I already felt so stretched and worn through my work, I didn't think I had the energy to put my entire heart into the process of recording and performing/touring and all the important pieces in sharing music and helping people come to know the Lord through song. Now a year later, I have a full album to release- I took on another job in order to help fund the project and I have worked very hard to promote my first single, Sit Beside Me, from the album.
JFH (John): I appreciated how this track holds up the church in a positive light. I feel like there are plenty of artists right now who want to point out its flaws. How important has the local church been for you in your life and even more recently in the pandemic?
Ileen: As a public high school teacher, I hear these flaws pointed out regularly. My local church is extremely important in my life and has been especially important during the pandemic as a support to my family.

My pastor talks regularly about living in this 'post Christian' world and how important it is that we come together and worship, pray, and learn as a congregation. He talks about serving one another and the importance of meeting regularly and practicing our faith through Christ-like actions even in the hardest of times. The Coronavirus pandemic will come and go, eventually, but our actions during these times of hardships will remain. This is something that I have tried to remember for my family- and keeping Christ as our center through our church whether in-person or virtually, is the absolute most important part of our family unit.
JFH (John): When thinking of artistic comparisons, I kept thinking of Enya. What have been your musical influences in life but also for this project specifically?
Ileen: As an artist, I find it extremely important to listen and learn from those around me. I really love Canadian music and grew up listening to Matthew Maher, Sarah Slean and Sarah McLachlan, to name a few. For this project specifically, I listened to A LOT of Leanna Crawford and Ellie Holcomb. I absolutely love the production behind their music and I am a big fan of producer Aj Pruis- it is a dream of mine to have him produce a song of mine one day. My own producers, Peter Wellington and Robby Riggs, produce a lot of dance music and have had great success in EDM in the past. A lot of the album is up beat and is definitely a call to these roots. I feel that the Christian Music industry needs more of this diversity, and I hope that listeners will enjoy hearing something different.
JFH (John): When can we expect the full project to drop? What are the best ways to support you?
Ileen: My projected release date is in the summer of 2022. I will release 3-4 songs from the album before the summer. My next release, I Am Yours, is the title track on the album and I plan to release this very soon. The best way to support me is to follow me on social media and add my song to your playlist, big or small, I would love to share my message and connect with you through song.
JFH (John): Lastly, a silly question. Would you rather go skiing with Bigfoot or deep sea diving with the Loch Ness Monster?
Ileen: Definitely the Loch Ness Monster. I love swimming.. and living in Canada.. I'm usually cold :0)