Indie pop/rock artist
Tanya Low
has been around the underground scene off and on since 2001 and her days with the band Simple Truth. Her last major release,
Homespun
, came over a decade ago. Now, Low is breaking her silence with
So This Is Freedom
. As hinted at by the title, this 12-track album explores the love and freedom we have in Christ. Throughout the set, Low covers the ups (the title track or "Love Love Love") and downs ("Your Time" or "While the Waves Pound") of the Christian life. The overall experience is one of encouragement and edification, powered by Low's wide-ranging and passionate vocals.
The sound of the record took this reviewer back to the hey-day of CCM female artists, like Nicole C. Mullen or Jaci Velasquez. In some ways, that gives the album a nostalgic charm, in other ways it feels a little dated. Low allows for different variations in the overall style, which keeps things from getting boring. Most of the time, her voice blends well with the tweaks, but on occasion it doesn't quite work. Low also adds a poetic touch to her lyrics with the highlights being "Oak Trees and Cement" and "Hallelujah Rain." Clearly, Tanya Low is an experienced artist who brings her "A" game to So This Is Freedom. It may not be everyone's cup of tea, but those looking for something with a little throwback flair will find this album worth a listen.
- Review date: 1/12/23, written by
John Underdown
of Jesusfreakhideout.com
JFH Staff's Second Opinion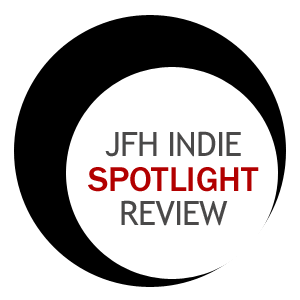 Tanya Low
is an independent singer/songwriter who has been working at this craft for years. She has written hundreds of songs and has far more live performances to her credit. Low's newest album,
So This is Freedom
, has recently released and features 12 tracks of pop-rock music that focuses a little more on the rock side than you may imagine. Outside of her own talents Tanya brought in a very accomplished list of musicians and singers to help her make this album a reality, including Jon Waller singing background and playing synth pad on "Lay My Guard Down." The songs here often focus on a Godly perspective of things we all deal with in our lives: "So This is Freedom" is about giving struggles over to God, times of being hurt or down are covered in "While the Waves Pound," and the reminder of the love and inspiration we feel in the things our children say and do is expressed in "Hallelujah Rain." These are relatable songs that all point back to the power of Jesus in our lives no matter the circumstance.
So This is Freedom
is a wonderful album from Tanya Low and one that those who enjoy CCM with a little more edge are certain to enjoy. I'd describe it as a modern sounding album with the spirit of a 90's album. - Review date: 1/19/23, written by
Michael Weaver
of Jesusfreakhideout.com

Record Label:
None

Album length:
12 tracks: 48 minutes

Street Date:
October 27, 2022

Buy It:
iTunes
Come Awake (4:05)
So This Is Freedom (4:25)
Love Love Love (2:44)
Your Time (3:25)
Love Changes (3:14)
Oak Trees in Cement (3:07)
Lay My Guard Down (5:45)
While the Waves Pound (4:38)
Ember on Fire (3:25)
Hallelujah Rain (4:39)
Listening (4:08)
Pain on Beauty (4:43)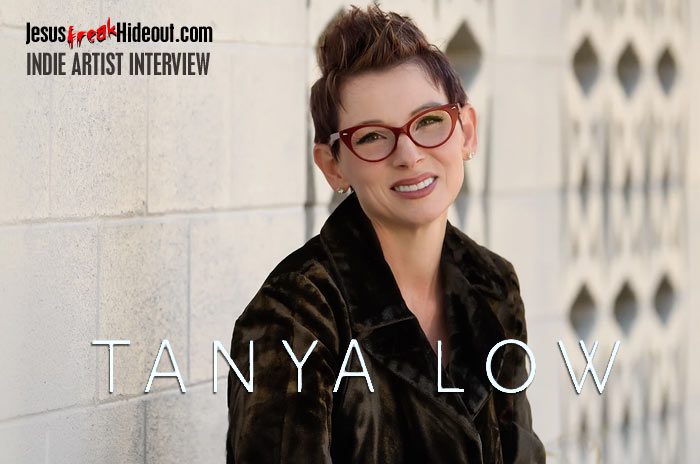 Jesus Freak Hideout (John Underdown): For those unfamiliar with your work, what's some of your testimony and background in music?
Tanya Low: Jesus and I became best friends when I was 7. I'm really glad because I faced a lot of hard stuff and He was always there for me. My music passion has always been the writing... processing life, hope- hunting thru this art form. Sharing that hope with others, through recordings and live. People tell me it has made an impact in their lives. I started at age 11. At 15, my parents separated, and my brother and sis and I sang my songs to have a voice and find comfort. We also recorded 3 albums. I toured with a group after high school, and also with my siblings, then we settled in Denver where I met my husband, Dallas. Dallas and I traveled with our kids in a bus/home and I was a home-school mom for a while!) We also staffed a few churches in worship/youth and I am so thankful for this long-time faith background. Jesus girl all the way!!
JFH (John): Your last major release was in 2012. What brought about such a long hiatus and what brought you back?
Tanya: My kids all struggled with major health issues for a season. We are so thankful for the healing journey and their recoveries! I had a season of questioning the necessity or validity of the art form, whether it mattered. I have since felt a strong call back into writing/recording/sharing. It IS necessary. My husband and kids have been a huge encouragement and support. My kids started writing, and I see how it impacts them to have a voice. Your songs give me hope, kiddos. I love you. VERY thankful.
JFH (John): Your bio says you came under a lot of musical influences while moving around the country as a kid. What influences had the most impact in writing this record?
Tanya: Rock and pop influenced this more than any of my other records. I needed to sing out LOUD, voicing several life declarations. I was coming out of kind of a dark place into the light. Also, I wanted to be accessible to more people. Whereas in the past, my records were geared for very specific audiences. I feel this record is really a classic approach, and the strongest voice I've had to date.
JFH (John): You handled most of the writing duties for this album. Do you have a particular process for writing? Or do songs come about spontaneously?
Tanya: Honestly, they often come spontaneously, music and words together. But a lot of them are hashed out and phrases hand-picked from conversational recordings, stuck on note cards like puzzle pieces on my loft rug. Some heard in the whispers of nature, or when reading scripture or other writings. I tend to write from real life, what's happening around me.
JFH (John): Are there any other songwriters in the industry you look to for inspiration or reference?
Tanya: Sara Groves is one of my all-time favorite writers, and I hope to infuse as much meaning into my songs. I get to write with her for the first time in February!! Jess Ray, TobyMac, Lauren Daigle, Jon Gibson (who has SO much soul), Jon Foreman, For King and Country, and a lot more. I also keep my ear to the ground with big name secular artists. I want to be original, but also aware of what is catching peoples' ears. Major influences are also LOTS of oldies but goodies from the 50's on through, all genres.
JFH (John): The theme of So This Is Freedom seems to be reveling in the life we can have in Christ. How did that theme develop in your heart and mind before and during the writing of this record?
Tanya: Lies had haunted me: "You're not ever enough. You're selfish. Your thoughts are not important. You're too tired, ...not good at...." So much discouragement. So much trying to prove myself to myself and others. To wrestle with condemnation is a losing battle. It got to be too heavy, and I had to let it go and just be. Let Jesus take charge of my life in a fresh way. Stop people-pleasing AND stop giving up! I decided to get HIS viewpoint on his call on my life. That's where these songs were written from, that beautiful, vulnerable yet safe place of surrender to the One for whom I am made.
JFH (John): Do you have any plans for touring this album? In general, what's next for you?
Tanya: We will see how doors open. After such a long hiatus, we want to get out there and enjoy where God lets us share! My family are all musicians and God has hooked us up with more and more artists in our Spokane community. Our next step is fostering a social media presence! I avoided it for years, and so it's basically starting from scratch in that arena. I have a few games where I'll sing the anthem soon, so I look forward to that. Also, starting a songwriter's group soon; my heart is to encourage other writers and artists. Writing and recording new music will always be on the horizon.
JFH (John): How can people best keep up with your music or otherwise support you?
Tanya: Creating a social media following is how music companies will take me seriously and how people will get impacted. Go to my website at www.tanyalowmusic.com and also my YouTube channel https://www.youtube.com/@tanyalowmusic. You can check out my Facebook page https://www.facebook.com/Tanya-Low-110737311590636 and Instagram https://www.instagram.com/tanyalow.music/ Share, share, share!! It's free!
JFH (John): Finally, a lighter question: would you rather go on a hike with Bigfoot or swim laps with the Loch Ness Monster?
Tanya: Hands down, hike with Bigfoot. I love my hikes! Bigfoot and I have that in common. ;)