Love songs keep the music world running - like gasoline for commuters and coffee for 20-something college students. Indie artist
Matt Adler
is truly a songwriter whose aim is to keep music-lovers happy with his latest release
Stages
. And honestly, it's impressive.
The album opens with the instrumental "By the Way." Strangely, for an opening song, this is the weakest track on the album because it doesn't really set the tone for the album, but "Love Will Find Me" does. This is an awesome song and a more appropriate opening track. Listeners who are in that dating or "hoping to get married" stage in their life will find this song very relatable as Adler sings, "I am right here, waiting for you… I won't go looking for love, it'll find me." "The One That Got Away," carries the same kind of feeling, as if there is caution/protectiveness in approaching loving another person and giving your heart away. In addition, the music has a very methodical sound with very thoughtful cello filling the track.
"All In" has a more light-hearted sound for Adler's vocals as he sings about being completed in a serious relationship. Those wanting a sweet love song to share with a significant other, this is a great track. In contrast, are "Questions" and "Promise In The Pain," as they carry a very melancholy sound - it's almost as if the beautiful relationship has disintegrated but he is trying to move on. "This is the Last Time" remains in that saddened state as Adler lamentingly sings over a waltzing piano. Without a doubt, it is a musical work of art - even reprising the hopeful "Love Will Find Me" but with a solemn tone.
The album concludes with a return to hopefulness with "Love Anyways." This I think would differentiate from the typical break-up album as it ends with a light at the end of the tunnel. But it should be noted that it's also about having a clear confession of mistakes but having grace to forgive and love regardless of circumstance, which is a very significant point - especially in a godly relationship.
Honestly, Matt Adler's vocals and musicianship are at a very high caliber. However, this project feels a little too safe; it doesn't venture far from a simple love story (the beginning and the end of a relationship.) Granted… if this is how Matt Adler plays it safe - he plays it very well. The melodies are ridiculously catchy, his voice is strong while not over-playing his hand, the music is top notch, and his writing is clever. I look forward to what he offers in the future - and listeners should too. One more note: you can download his album for free on Noisetrade - it's the one with the awesome looking cover art.
- Review date: 9/16/14, written by
Ryan Barbee
of Jesusfreakhideout.com
JFH Staff's Second Opinion
Matt Adler is a singer/songwriter/musician from San Antonio, Texas. Matt is far from a new comer and has shared the same stage as several of today's big CCM artists. Adler has put together a new EP of pop/rock songs that blend elements of bands like Future of Forestry, Imagine Dragons, and others. At first listen
Stages
honestly sounds like an EP full of sappy love songs, but once you understand the concept it's a bit smarter than that. As the title suggests,
Stages
deals with the different stages of love. Without going into great detail: "Love Will Find Me" focuses on waiting for love and for God to show you the right person. "The One That Got Away" talks about finding that person you think may be the one. "All In" talks about being in love and fully committed. "Questions" is the darker part of love when a break-up and heartbreak strike. "Promise in the Pain" brings a message of taking that heartbreak and moving forward despite the pain. "This is the Last Time" continues the theme of moving on and finds the subject ready to move on again. The song restarts the cycle as the lyrics end with a part of "Love Will Find Me." "Love Anyway" wraps up the album by talking about true and unconditional love. The composition of the opening track, "By the Way," could be seen as a musical metaphor to these "stages," but more than anything, it feels like friends playing around in the studio; the track doesn't add anything.
Stages
is an interesting concept and offers up songs you can relate to no matter what your relationship status may be. The music itself is enjoyable, although it feels a bit contrived at times. Matt's vocals are nice and fitting for the musical style, but the lyrics sometimes suffer a bit. At times, the words just feel a little too cliché, or sappy, but in his defense, anyone who has been in the early stages of love can relate.
Stages
is definitely recommended for fans of the aforementioned bands, or just those who are suckers for a love song. Matt Adler has offered up a unique concept and chances are you won't hear anything quite like it. - Review date: 9/11/14,
Michael Weaver
of Jesusfreakhideout.com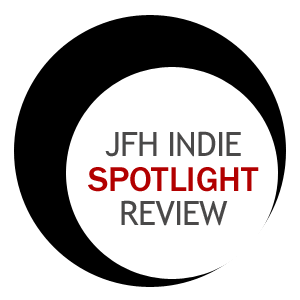 Record Label:
None

Album length:
10 tracks: 35 minutes, 35 seconds

Street Date:
May 13, 2014

Download It:
Noisetrade
By the Way
Love Will Find Me
The One That Got Away
All In
Questions
Promise in the Pain
This is the Last Time
Love Anyway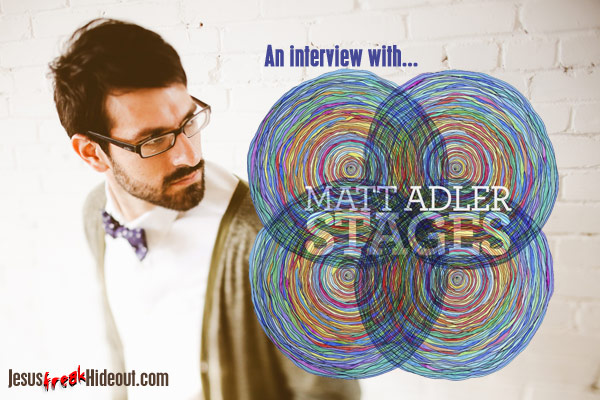 Jesus freak Hideout (Ryan Barbee): First off… bravo dude! You made a great album! What's the story behind Stages?
Matt Adler: Thank you so much for the kind words! When I write music, it is generally a good "time capsule" of my life season. I write about what I'm going through. As far as Stages, I was totally dumped last year. But I realized that at every phase of that failed relationship, I wrote a song! I had the idea of assembling those songs into a concept album of sorts. I knew so many people that were struggling with the same types of things. I thought maybe it could help them in some way, so I decided the album would be 100% free (it can be downloaded at my web site - http://www.mattadlermusic.com). Each song represents a different phase: contentment in being single, meeting someone special, entering into a relationship with that person, breaking up, sadness, anger, and finally hope for the future. Further, the album speaks also to how God can be in - and even glorified by - a failed relationship.
JFH (Ryan): The album has excellent quality! What was the recording process like for Stages?
Matt: Again, thank you very much! In addition to being an artist, I am also a producer in my hometown of San Antonio, TX. So me and my band (who are my best friends in the world) hunkered down in my studio and cranked out the tunes one by one. It was a super fun experience. With all the different voices in the mix, we defined a brand new sound, infusing indie rock and organic elements with electronic drums and soundscapes. I feel like fans of Gungor, Imagine Dragons, Future of Forestry, and Muse will enjoy this album.
JFH (Ryan): Are there any plans for another release anytime soon?
Matt: We had released two albums within a year (The Sound was released August 2013 and Stages in May 2014) so we are taking a little break. I would say that you can probably expect a new, full-length release in a year-and-a-half...ish. And it'll likely follow our pattern of becoming more experimental, indie, and progressive. I'm very excited to see where we are headed musically!
JFH (Ryan): Who are the musical artists and bands that inspire you the most?
Matt: I would say Gungor, Muse, Delirious, and The Beatles round out the top four. Michael Gungor and Matthew Bellamy are my musical soulmates (they don't know it yet... Actually I ran into Michael at Waterloo Records in Austin and I very likely told him that!) and Martin Smith is my favorite worship leader. Delirious was a HUGE influence in my musical development when I was younger. And The Beatles are The Beatles. 'Nuff said.
JFH (Ryan): What do you hope to accomplish with your music? Not just with this album but your musical career as a whole.
Matt: I'm not looking for fame and fortune. I just write music that means a lot to me. It's very autobiographical at times. My hope is that through my experiences, my hardships, my joys and my victories, people can see themselves in that and be affected in a positive way.
JFH (Ryan): I have to mention the album artwork… it's awesome! Who did it?
Matt: Thank you! A super cool dude by the name of Paul Soupiset (http://soupiset.com) from here in San Antonio did the Stages album art. I ran into him at a local coffee shop (aptly named "Local Coffee") and he showed me this book he had just illustrated. I immediately knew I wanted him to have a crack at the cover. He knocked it out of the park!
JFH (Ryan): If you had to go on an "Every Capital in America" tour with two bands/artists, who would they be?
Matt: Oh my! Well... without thinking, off the top of my head I'd say Gungor and Mutemath. Heads would explode - at the very least, mine would!