There's a movement happening among adults today where everyone feels overwhelmed and underperforming. Some blame the advent of social media, some blame outdated work models, and some blame the other political party. Regardless of where the blame gets pointed, the current adult generation is a stressed one. Trying to capture and wrestle with that feeling is
Charming to the Last
's latest EP,
Steady as She Goes
. Toning back some of their punk leanings, Ben Bourque and Alex Arthurs embraces a more straightforward rock sound (with a little bit of pop thrown in) to deal with our current culture.
"Sleep Tight" opens the EP as either a conversation with a dying person or a commitment to someone in the here and now. There's plenty of wrestling with faith in this song (consider the line, "What if Heaven isn't real?"), but it ultimately is hopeful in finding strength in the human connection. The sunny "Daydreamin'" revisits this theme from the angle of one who's a little too distracted to be helpful in a relationship. The poppy closer, "Ordinary Miracles," seems to be a prayerful response by wanting to slow down enough to appreciate everyday life.
But there's also a personal wrestling with feeling adequate in our dog-eat-dog world. "They Walk Among Us!" humorously looks at people who are comfortable in their own skin as being something "alien" in our world. "Make That Progress" spells out this theme the most plainly as Bourque concludes in the bridge, "I'm so obsessed with happy endings/I should sit back and let my life unfold/Steady as she goes..." "Terms and Conditions" carries the most angst against the way culture dupes us by making things seemingly convenient when it's all just a sham. It can also come off as an indictment against church leaders (and churches) who care more about their brand than their people.
Steady as She Goes is a tight EP and is probably Charming to the Last's best output yet. "Ordinary Miracles" (a single released earlier this year) is the odd addition in terms of sound (giving it more of a rock edge would have made it sound more uniform to the rest of the set), but its message is on point. There are plenty of artists coming to terms with the rat race we all find ourselves in. Some handle that artistically better than others. Put Charming to the Last in the "better" category. This 6-song collection is catchy, moves quick, and makes for a fun listen. Indie rock fans can rejoice for another solid release this year.
- Review date: 11/2/23, written by
John Underdown
of Jesusfreakhideout.com
JFH Staff's Second Opinion
Canadian dad-punks
Charming to the Last
have returned and the guys just keep building on and improving their sound. Their 2020 debut,
It's the Little Things
, was solid, their follow-up a little more ambitious, but their newest EP,
Steady as She Goes
just continues to show tremendous growth. This six song set comes in at just under twenty-two minutes in runtime and provides an excellent string of songs. There isn't bad track here as the band explores both lighthearted fare, like "Daydreamin'," and much more serious numbers like "Terms and Conditions." As expected, the duo blends pop/punk, emo, and indie rock into a fantastic amalgamation of sound. "Ordinary Miracles" even goes for a more straightforward pop-heavy rock vibe.
Steady As She Goes
just proves that a couple of dads can make incredible sounding music and do it at a high level. From the rocking intro of the Anberlin-inspired "Sleep Tight," to the poppy auto-tuned ending of "Ordinary Miracles," the EP just doesn't miss. It's really easy to put this on repeat and just let it run. I highly recommend this entire EP, but my favorite is very likely "Make That Progress" -- man, that second verse is so relatable! - Review date: 11/3/23, written by
Michael Weaver
of Jesusfreakhideout.com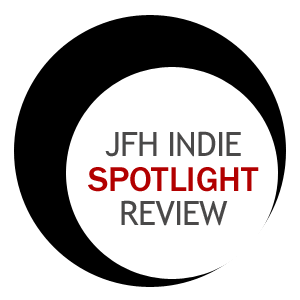 Record Label:
None

Album length:
6 tracks: 21 minutes, 49 seconds

Street Date:
October 17, 2023

Buy It:
AmazonMP3
Sleep Tight (4:00)
They Walk Among Us! (4:30)
Daydreamin' (2:59)
Terms and Conditions (3:31)
Make That Progress (3:22)
Ordinary Miracles (3:25)