Toronto, Ontario, Canada is home to modern music progeny Andrew Huang. A very skilled musician, Huang finds himself using a wide variety of instruments in his songwriting, which had lead him to creating multiple projects in order to cater to all of the sounds that he makes. Huang has a sort of cult following through Songs To Wear Pants To (a website that allows visitors to submit ideas for songs that he will write and post), but he also plays in the worship band at his church in Toronto, does some hip hop (VS), 8-bit instrumentals (Girl), electro rock (The Cloud) and pop rock (Your Heart). It seems like a lot for one guy. But it seems as though Huang spends most of his time on two of those projects - Songs To Wear Pants To and Your Heart. The latter of the two is currently halfway through a multiple-album series. Much like Jon Foreman, Your Heart is doing a seasonal series, yet with full-length albums as opposed to Foreman's EPs. Huang starts the series in the middle of the year, with Summer as the first album.
With the exception of some flute and some additional percussion, all of the music was written and performed by Huang himself. From the piano in "I'm Going To Marry You" to the ukelele in "In The Sun" to the guitars, bass and drums throughout the entire album (this also includes the banjo, glockenspiel and computer sounds). With Huang having total control over almost the entirety of Summer, he is more able to express his heart, which is poured out into an array of love songs - with a bit of fun and a hint of heartbreak along the way. "I'm Not Going To Break Your Heart" is one of the best songs on the album, and it features Huang telling a special lady that, try as she may, he's not going to give up and just let her go. It's a great pop rock jam with nice melodies and a lot of catchiness. Another top song is "Oh No." I like the pattern and rhyme scheme in the chorus ("I've been thinking how foolish it is to be without you if I'm always dreaming about you every moment of my life"). It's got a similar feel as "I'm Not Going To Break Your Heart," both in sound and in lyrics.
While the beginning of Summer focuses more on rock-based pop songs, Your Heart does experiment with some other sounds as well. "Bride & Groom" has somewhat of a slow waltzy rhythm as Huang sings to his future wife about getting married soon, reassuring her that it won't be long till they can just fall asleep next to each other. It's a little cheesy, and it doesn't utilize the best lyrical skills, but it's romantic as he sings "Hey there sweetheart where are you laying your head, it's gonna be obvious soon, a day as a bride and a groom, we'll get back from our honeymoon, you're sleeping in my room." Later on in the album, "Bride & Groom" is complemented by "September 6th," being about the wedding day. It's an upbeat acoustic tune with a sound quite comparable to that of The Fratellis. "In The Sun" also has a different sort of sound, starting with just a mid-tempo ukelele and Huang singing in an abnormal time signature (a very common practice for Your Heart's music thus far). It then goes into a beautiful, almost magical-sounding piece with more ukelele and layers and layers of music to give it a happy feeling. It gets a little repetitive near the end, but remains another album highlight.
Andrew Huang is impressive, having so many projects with each one putting out new music on a consistent basis. Your Heart doesn't seem to be doing anything very innovative or original, but nonetheless, the music and lyrics are pretty well-written. The only real downside I've found is in the album's bonus track, "I'm Going To Marry You." It's a good song, but it feels like an instance where Huang's feelings drove him into more romantic lyrics instead of well-written lyrics. However, it's only a few times in the song when that happens, like the line about "puppies running loose." It doesn't come close to hurting the album, though. Now, for those who are offended by profanity, be aware that the song "Stay" includes the phrase "there's not a d*mn thing." But rest assured that this is the only instance of this on Summer. All in all, if you enjoy pop rock, then you should definitely check out Summer at Your Heart's Bandcamp store.
- Review date: 10/2/10, written by
Scott Fryberger
of Jesusfreakhideout.com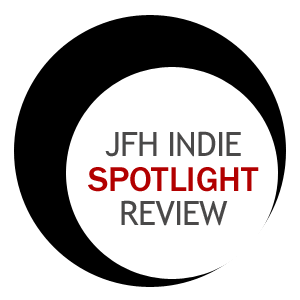 Record Label:
None

Album length:
12 tracks

Street Date:
September 1, 2009

Website:
Your Heart.Bandcamp.com
Summer
I'm Not Going To Break Your Heart
Bride & Groom
Oh No
In The Sun
1997
Sublet
Stay
September 6th
Summary
Goodbye
I'm Going To Marry You