Think of any genre of music, and you can find numerous independent artists that think they can put a band together and pull off that sound. Hip hop, metal, worship, indie, etc. Sadly, most of them stop at the thinking part and fail to actually create anything noteworthy. But every now and again, the independent music world will produce a band that actually knows a thing or two about the music they're making. For hardcore music fans, Senseless Beauty is springing up with an album they call Surviving.
The vocals of Senseless Beauty are a mixture of melodic, emo-like vocals and rough growling as opposed to screaming. Lead vocalist Shven Biermann has a voice that's very fitting for their underground style of hardcore, almost bearing a resemblance to Chad Moore of the metal outing Soul Embraced. His voice is rather strong for the most part, but there's also a noticeable amount of straining in Surviving's songs, both when he's growling or screaming and when he's singing the melodic parts. But it's no doubt something that will improve over time and it seems like this is something that will be easily accomplished for Biermann. His lyrics can be very contemplative at times, such as "Strange how everything just falls in place, seems like I was made for this. How could I ever give it up? If I ever do, that'll be the day I die," from the chorus of "Reverse the Curse." But as much as the lyrics are, for the most part, pretty well-written, there's also the occasion of so-so writing. "Fear and Loathing in Iowa City" has a part that says "I shelled out my mind so you could read my thoughts, exposing gaping holes in my memoir's plot." Could've been worse, but still not some of the best writing I've heard.
The music of Surviving is well done, thanks to the young-yet-accomplished musicians. Despite Biermann describing their older music as brutal and angry, Surviving seems more toned down than the typical melodic hardcore album. The very opening of the album, "The Xs Jake Wears," actually starts off without any sort of typical metal intro and just goes right into melodic vocals singing the opening lines. The song does go on, however, to have some metal guitars and some great drumming courtesy of Mike Fallis. Fallis also sports a good deal of double bass in some tracks. There are times when the whole band goes into breakdown mode, where they really shine. That's not saying that it's the only time they're good, but they seem to have really good chemistry together that shows even more when they're in the midst of a heavy breakdown. Parts of the latter half of the album have a bit of a Maylene and the Sons of Disaster vibe, vocally and musically, such as "Yorick Brown: Escape Artist" (it's mainly noticeable in the beginning of the song). This song also features some gang vocals (which only add to the song's goodness), and also shows that the band has a bit of versatility in their midst.
Though the independent music scene can be full of frustration and disappointment for the listener, there are always the exceptions that sometimes seem to, for whatever reason, fly way less under the radar than those who receive undeserved attention. I feel like Senseless Beauty deserves more attention. Having played with Burden of a Day and and Remove the Veil is a start, but I wouldn't be surprised if they were to be signed to Facedown Records, or at least Strike First, as their sound would fit in very well with those labels' other bands. The vocals could use a little work (mainly the melodic voices, as those vocals sound a little flat where the quality depends on a more on-key approach). Taking things a bit heavier might help the sound a little too, but they could still do well without that. Senseless Beauty is one of the better independent hardcore bands that have come along in recent times.
- Review date: 8/18/10, written by
Scott Fryberger
of Jesusfreakhideout.com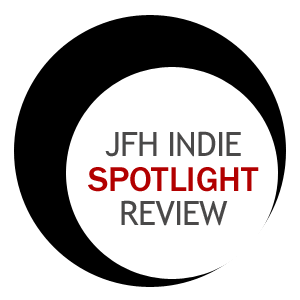 Record Label:
None

Album length:
10 tracks: 33 minutes, 36 seconds

Street Date:
June 19, 2010

Buy It:
Amazon.com
The Xs Jake Wears (3:48)
Marketability (3:28)
Reverse The Curse (4:16)
Fear And Loathing In Iowa City (3:12)
Internal Monologue (2:25)
The Walking Dead (4:28)
Yorick Brown: Escape Artist (2:54)
Eyes Closed, Walking Into Traffic (5:08)
Introspective (1:37)
Theology (2:26)