If you've been paying attention, you've already heard some of what singer-songwriter Brandon Michael Williams has to offer, with last year's "All Folked Up" (recorded along with Becoming the Archetype guitarist Seth Hecox) being an excellent indie folk album. Now Brandon is back with his own project, the adventurous Brandonborg Concertos.
The Concertos are five movements written by Williams and performed by him and other musicians. As the name indicates, they are loosely influenced by the famous Brandenburg Concertos by Baroque composer J.S. Bach. Meanwhile, they also draw from the totally opposite end of the historical timeline by being influenced by the Borg collective from Star Trek. By transitioning between these two elements, the five movements tell a story exploring the relationship between human nature, technology, and creativity.
The first three movements were recorded live on vintage instruments, with each performer only being allowed two attempts at the piece. As a result, they feature the occasional error or sloppy performance. These errors serve to highlight the human factor of musical performance, and I personally found them rather endearing. Each track only features two instruments, with the piano on every movement being accompanied by a cello, oboe, or trombone. The simplicity of the arrangements, combined with the raw recording, makes these three movements seem very intimate and personal, and the music itself is delightful. Williams is clearly a very capable and diverse songwriter.
As the story progresses, the album moves from a moment of inspiration at the beginning to a sort of climax of creativity in the third movement. Then, a tragedy of sorts strikes in the fourth movement, as the piece disassembles. This and the fifth movement were both recorded with multiple takes on digital software, providing a more polished and controlled end result. While the final two movements are certainly more flawless in terms of performance, they also seem much less personal. By the time the fifth movement has started, the warm sound of acoustic instrumentation has been completely replaced by electronic, synthesized instruments. The sound is dark, driving, and seemingly inhumane. Yet there is still a spark of humanity, as a lone voice sings "I want to be free." If the first three movements of the piece represent the classic concertos of Bach, the final two represent the inhumanity of the Borg collective.
Ultimately, this brief album makes the listener question the role of technology in music and whether or not perfection is actually desirable. We live in an age where every hit on the radio has been autotuned, polished, and over-produced to "perfection." They are appealing on a surface level but lack the genuine sincerity that gives music its heart. And yet many people seem to prefer it this way. In crafting an excellent exploration of this topic, Williams has at least managed to raise the question, and I think that can only be good for music.
- Review date: 7/3/13, written by
Timothy Estabrooks
for Jesusfreakhideout.com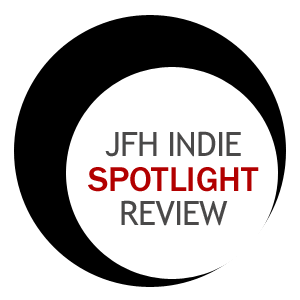 Record Label:
None

Album length:
5 tracks: 23 minutes, 24 seconds

Street Date:
June 25, 2013

Buy It:
AmazonMP3
Movement 1: Inspiration (4:29)
Movement 2: Implementation (4:15)
Movement 3: Accumulation (3:44)
Movement 4: Disintegration (5:55)
Movement 5: Assimilation (5:01)