In 2007, As I Lay Dying had a man named Aaron Newberry play bass for them on tour. Newberry loved music, and started crafting his own solo stuff under the name Sons of God. In his writing and composing, he found himself struggling with getting the word out and finding a good collection of fellow bandmembers, and eventually just gave up altogether. Since then, through lots of prayer and sacrifice, God brought together four other friends of Newberry, and Sons of God was back. Now they're signed with Come&Live! and have three songs they're giving away through the label in an EP called The Genesis Prologue EP.
The first song is called "Doubt." It starts off with a guitar that would normally make you think you're about to hear another standard rock band. But by the time the vocals come in, it develops an indie rock feel. Newberry's vocals somewhat resemble Aaron Sprinkle's when he's singing, but he also manages to throw in some pretty impressive semi-shrieks when necessary. There's also some chanting and clapping at separate times, both fitting perfectly in their respective section of the song. The song starts off dark, singing of being on his last breath, but turns hopeful near the end with the words "Come, Emmanuel!" After this song, it's easy to find yourself sucked in and wanting to hear more. "Manipulators" follows, the theme of which seems to be loneliness. After reading the beginning of the band's bio, it seems as those this is a topic Newberry was familiar with for a while, which brings a sense of honesty to the song. The chorus is pretty intense (about as intense an indie rock can be), and the first two lines are good reminders of God's love for us ("Why are we so alone when our God reminds us He's so very close? Why are we so afraid when our God gave us promises He holds us in grace?"). Some heavier riffs and a desperate scream of "Pray for rain!" ends the song and goes into the third and last song, "Caution." If you've downloaded Come&Live!'s first digital sampler, I Am Living, Volume 1, then you're already familiar with this song, and probably love it. The first half is more somber than the first two songs, up until the reading from Romans 8:18-19. Then the music picks up a bit and Newberry sings of how easily our hearts can be swayed and subsequently taken over by sin. And it's there that the EP fades into its ending.
I remember the "disbanding" of the one-man Sons of God. I liked his music, and was sad to hear he was done. So to find that he was back with a band and definitely some new music was enlightening. Now they have The Genesis Prologue EP and a new home with the Come&Live! label. And with Come&Live! bringing free music from all of their artists, it's a great way to get their name out there, and a great way for Sons of God to be a great missionary in the music industry (or "musicianary," as the label calls it). Hopefully a full-length is on the horizon.
- Review date: 2/9/10, written by
Scott Fryberger
of Jesusfreakhideout.com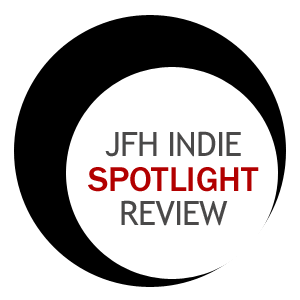 Record Label:
Come&Live!

Album length:
3 tracks

Street Date:
January 12, 2010

Buy It:
MySpace
Doubt
Manipulators
Caution