Gabriel Wilson has been making music for years, most notably as the frontman for Rock N Roll Worship Circus and The Listening (and before those bands, had served time as the drummer for Tragedy Ann). In recent years, Wilson has focused on leading worship at his church and producing other artists while spending more time with his family, all the while letting his personal musical endeavors (like The Listening) take a back seat. All of this changes, however, with the debut of Gabriel's first full-length solo album, The McGuire Side.
The McGuire Side isn't really Wilson's first solo effort, however. In 2006, the singer/songwriter released a brilliant collection of songs known as Lovely Is Death. The nine-track album was a very personal, very raw look at love and loss that he'd been experiencing at the time. It was the most vulnerable thing Wilson had written up until then, but The McGuire Side truly rivals it. In 2010, Wilson attended the funeral of his grandfather, Cornelius McGuire. Gabriel was born as Gabriel McGuire before his parents divorced when he was only two years old. His mom later remarried and Gabriel took his last name. But with the loss of Cornelius McGuire (who, incidentally, he didn't even really know)--a family man, preacher, musician, songwriter--Gabriel was introduced to this piece of heritage he otherwise had never known before. And so, the seed that would grow into The McGuire Side was planted.
If you're at all familiar with Gabriel's work, The McGuire Side would probably be closest in tone and style to Lovely Is Death than any other band he's been a part of. The McGuire Side is very much a concept album. It's entirely inspired by and built around this part of Gabriel's life. Because of that, the album is also, in a sense, a bit uneven tonally. While there's a rollercoaster ride of sorrow and joy throughout most of the record, there's a sense of schizophrenia in that, if you just picked up the album without knowing anything about it, you'd wonder what any of these songs have to do with each other. As a concept, The McGuire Side plays out like a story; there's a distinct, intentional flow to it. However, without knowing the backstory of Wilson and his McGuire heritage, The McGuire Side sounds like a haphazardly assembled batch of disjointed songs. But, structurally, what you do have with The McGuire Side, is two completely different albums that are held together by the fabric of Wilson's past.
The title track is arguably the heaviest song, in a thematic sense, on the album. It's Gabriel's autobiography that tells of his upbringing--his parents' divorce, how it affected him, and how it all pushed him toward relying on Jesus more ("Momma raised me and Jesus was my dad"). While hope is there, it's a pretty weighty way to lead off the album. However, it's Wilson's way of laying all of his cards out on the table for the listener right out of the gate. Wilson introduces himself in a take-it or leave-it fashion. Musically, it's a soft and sad acoustic song, beautifully arranged, but a lot to digest in one listen. "The Same" picks up the mood musically with a sound that Wilson fans will recognize; it's got a slower classic rock vibe. Americana and folk is the flavor chose to represent The McGuire Side. This song and "How To Keep A Girl" are stories inspired by conversations with his family members, with the latter being the most upbeat of these lead-off songs and bearing a distinct Bob Dylan influence. "Rocking Chair" brings the tempo and mood back down to the seriousness of the title track. Here, Wilson reflects on family falling apart with his parents when he was little ("Son, its not your fault your daddy and I can't work it out. I swear that I did the best I could, but I'm sorry it hurt you"). Interestingly enough (and I didn't realize this until about a dozen listens later), "Rocking Chair" seamlessly blends into "Hold Your Head Up" to form one fluid, five-minute song, but Wilson has them split up as two different tracks on the album. The mood change is drastic--from somber to very upbeat and hopeful--but it works best as one whole song. And with "Hold Your Head Up," the album takes a completely different turn.
From here, it's as if someone popped out The McGuire Side and put in a hymns/worship album. The casual listener may find this a bit unbalanced (I struggled with it at first myself), but knowing the McGuire story justifies Wilson's decision to structure the album this way. "I Know He's Real" and "Joy In The Church" are hymns written by his grandfather and birth father, respectively. "He Will Provide" was also written by his grandfather Cornelius, and it's this trio of family-penned hymns that complete the story for Gabriel. The first four to five songs tell of Gabriel's experiences with his McGuire side up until his experiences with his grandfather Cornelius' funeral two years ago. It was then that his view of the family changed, and just as his viewpoint shifted, so does the tone of The McGuire Side. Fans of Gabriel Wilson's work with The Rock N Roll Worship Circus will be elated to find that "Glorify The Son," from the band's Vertical Music debut ten years ago, is given a new interpretation here. The fact that it makes an appearance here just continues the autobiographical nature of The McGuire Side. Here, Gabriel's inserting one of his own modern hymns alongside the works of his estranged grandfather and birth father. Finally, Wilson closes the record with an update of "Amazing Grace," giving it his own personal spin. Wrapping up the album with an anthem of redemption, coupled with his own personal touch on it, is a really powerful way to wrap up a tale of brokenness and redemption from his McGuire bloodline. The tone at the beginning is completely flipped by the album's end.
The McGuire Side is a unique album experience. Casual listeners who would want a more cohesive listening experience may struggle with the heavy material in the first half of the album versus the worshipful second half, but knowing Gabriel's personal story, the heartache and redemption, all held together by his faith in Jesus and His promises, really delivers an impactful listening experience. The McGuire Side is a beautiful album that really develops a wonderful, true story. Hopefully it's just the start of more great solo projects from this treasured artist.
- Review date: 9/18/12, written by
John DiBiase
of Jesusfreakhideout.com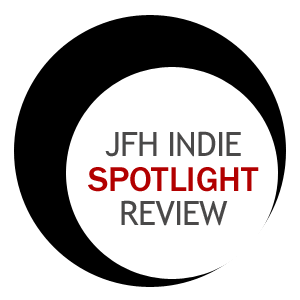 Record Label:
None

Album length:
10 tracks: 39 minutes, 54 seconds

Street Date:
September 18, 2012

Buy It:
GabrielWilson.net
The McGuire Side (4:50)
The Same (4:21)
How to Keep a Girl (3:59)
Rocking Chair (2:40)
Hold Your Head Up (2:22)
I Know He's Real (3:14)
Joy in the Church (2:30)
He Will Provide (3:49)
Glorify the Son (4:17)
Amazing Grace (How I Love You) (7:58)