The Mocker and The Monarch
is an indie release by
Taelor Gray
- who is someone you may not be too familiar with, but I have a feeling we will be hearing from him for years to come. This eleven-track ensemble is full of solid R&B tunes, along with doses of hip-hop, delivering a product that is worthy to be played and enjoyed by many.
The Mocker and The Monarch
does not disappoint in its depth as it touches on subjects such as true beauty, worldly problems and materialism, while providing a most solid and enjoyable listen.
The album begins with a spoken word intro before heading into the single "Famous," which carries some seriously hot beats while Taelor flows nicely. The combination of stellar production and head-nodding lyrical flow are a staple throughout the entire release and can be enjoyed on other tracks, such as "In.Secure" and "Cold," just to name a couple. "Gorgeous" comes along and delivers one of the best listens on the entire album. The combination of thunderous beats, Taelor's talents teaming up with Tragic Hero and B. Reith, and lyrics that hit home on inner beauty is simply awesome. Later on, you'll catch more themes, with "Vogue" focusing on vanity while Taelor honestly sings "just me being honest" and "Mike Lowry X Marcus Graham," which deals bluntly with male chauvinism. Each songs begs the listener to search themselves deeply and to realize that we are messy people and our bad choices aren't worthy in the end.
"Powdered Toast Man" offers an old school hip hop vibe which fits perfectly in the middle of this listen, while "Scapegoats" hits home on many levels about the failures of this world with Taelor spitting "All I wanted was an ear, but you gave me a Pharisee," which speaks to a people that we as Christians must refuse to be. Ending this freshman release is "Hallow Man," featuring Taelor's brother Christon Gray, and the two work together to make an epic worshipful track. Taelor cries out, "I don't need the world's ears, I just need Yours" and then about halfway through, the beat drops and Christon destroys it on the track making for a perfect ending to a great album.
All in all, you really can't find any flaws here. The album's focus is on-point, the production of Swoope, Wit, Wes Pendleton, and Peace 586 is simply on fire, and Taelor is a fully talented musician who just dropped a stellar debut album. If you're into Tragic Hero or the cocktail of R&B and hip hop, The Mocker and The Monarch is definitely an album that you should go and pick up.
- Review date: 10/7/15, written by
Kevin Hoskins
of Jesusfreakhideout.com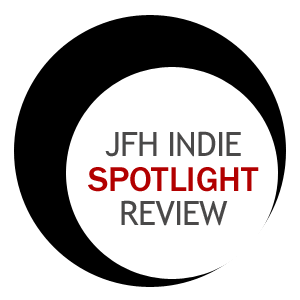 Record Label:
None

Album length:
11 tracks: 45 minutes, 11 seconds

Street Date:
September 4, 2015

Download It:
AmazonMP3
Hollow Man (1:55)
Famous (3:03)
Gorgeous (feat. B.Reith & Tragic Hero) (3:17)
In.Secure (3:47)
Vogue (3:52)
Cold (3:40)
Enemies (3:49)
Powdered Toast Man (feat. Beleaf, Jurny Big & DJ Efechto) (5:49)
Mike Lowry X Marcus Graham (feat. Armond Wakeup) (4:40)
Scapegoats (4:09)
Hallow Man (feat. Christon Gray) (7:10)