There's a phrase people sometimes use when their tastes in music, movies, etc, align more with another generation's: "I was born in the wrong decade." One has to wonder if the guys in
Brotality
feel that way. Though each member was born in the 2000s, their 2021 label debut
Worldwide Desolation
hearkened back to the thrash metal of the late '80s and early '90s, absolutely nailing their sound and surprising me with an early favorite of the year. And now they're already set to do it again, throwing their hats in the ring with their sophomore release,
The Woods Will End You
.
After poring over the lyrics, The Woods Will End You seems to be a concept album, with songs that see an unnamed character traversing the many dangers of a fantasy land to find redemption. "Frost Empire" drops us into the thick of it, seeing the character mysteriously imprisoned: "Caught in a trap / prison of ice in a frozen cell / try to climb, dig my knife in / pull myself up / power draining from within." Brotality paints the landscape as dark and harrowing, as heard in "Flesheater of the Forest" and "An Evil Presence," but by the time "Sludgehammer" comes around, you start to see glimmers of the hope of finding God again. And of course, what kind of story would it be if the protagonist didn't win in the end? "Glow" is a satisfying conclusion, as the character returns home and looks forward to his rest: "Touch of the sun on my face, I complete my mission / ongoing forest of green engulfing my vision / end of the battle and start of a hopeful future / running with joy to the arms of the Great Renewer."
Despite the conceptual nature, I was a bit surprised to find that, though this definitely feels like a natural progression from their last album, The Woods Will End You is also largely instrumental. Though many of the songs do feature vocals, there are multiple tracks that are strictly guitars, bass, and drums. Even some of the full songs contain lengthy instrumental breaks ("Skull Rot," "Sludgehammer," and a personal favorite in "Nosedive"). When we are smacked in the face with big, beefy vocals, it's super enjoyable, but there's also something to be said about letting the instrumental sections breathe and highlighting the excellent musicianship. It even manages to keep my interest in the longer tracks near the end (like the eleven-minute "The Moon Below"). Brotality has a keen ability to find themselves in a solid groove, and it's a lot of fun to hear them play it through. (And on that note, the transition from the really happy-sounding intro into the low-key, grungy bass riff of "Frost Empire" is one of my favorite musical moments in a long time!)
In all honesty, the first time I heard a Brotality song a few years ago, I wrote them off as something out of my wheelhouse. But with back-to-back albums that just smashed it out of the park, they've quickly become a band that I now look forward to hearing from. They most certainly won't be everyone's cup of tea, but they're definitely a worthy investment for folks who like a little thrash and metalcore. The Woods Will End You shows musical and lyrical maturity beyond the band members' years, and they're only going to get better from here.
- Review date: 6/3/22, written by
Scott Fryberger
of Jesusfreakhideout.com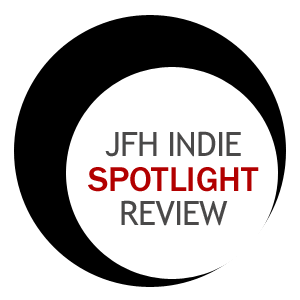 Record Label:
Rottweiler Records

Album length:
11 tracks

Street Date:
June 3, 2022

Buy It:
Bandcamp
Wild (1:30)
Frost Empire (3:30)
Nosedive (4:35)
Midnight Fire (1:39)
Flesheater of the Forest (5:04)
An Evil Presence (6:19)
Skull Rot (5:31)
Sunseeker (2:22)
Sludgehammer (7:41)
The Moon Below (11:01)
Glow (5:41)