Talladega, Alabama is famous for two things (off the top of my head, that is): having the longest NASCAR track and a subsequent Will Ferrell movie centered around it. But Talladega is also home to a three-piece pop rock band called Running After Rockets. The trio has been around for three years, and have just released their first independent EP, called Those We Were.
It contains five moderately-paced pop rock and alternative songs full of even amounts of fun, worship, and grace. Their brand of rock should be pretty appealing to those who enjoy bands like Yellow Second and AFI, vastly different as those two bands are, with vocals from Jon Castleberry that, at times, are similar to Casey Crescenzo from The Dear Hunter/The Receiving End of Sirens. Those familiar with these bands may think this a strange combination, and yeah, it normally would be. But Castleberry's indie-style vocals work around the poppier rhythms and melodies. You may also notice an added layer of depth to the songs than what a three-piece usually offers; this is due to a line-up change after the EP's recording. They were a four-piece at the time, which explains the extra guitar, but have since dwindled down to three.
"White Tailed Hind" is the lead-off track, and serves the position well. There's that AFI flavor added as Castleberry tells a story of God's glory becoming apparent in his broken life, making a bit of a reference to the Old Testament story of when God allowed Moses to catch a slight glimpse of His glory. The pace drops a little for "Big Strong Hands" and "Sidewalk Serenade." In the latter, Castleberry's heart breaks for the lost in a random city in which he finds himself, while recognizing his own tendency to feel lost: "I might have never set foot here before, but my heart and mind have many times sailed upon this distant shore." While he's singing, the rest of the band focuses on making and playing music that fits the mood and is able to adapt as it picks up or lowers. The next song, "The Men We'll Become," gives off a very strong Anberlin vibe in the music and rhythm. There are key differences, such as the bridge and some of the guitar tones, but it has a lot in common with a rocker you'd find on Never Take Friendship Personal. Finishing up Those We Were is "West Plains Rain." It's a fairly progressive track, with the music changing pace several times throughout to properly accompany the story being told, like a good soundtrack. While the EP is full of great moments, this final track may be the best of the bunch.
The fact that this is Running After Rockets' first release is somewhat noticeable, but there's rarely a time when that doesn't happen with a young band. In their favor, it's also clear that they're talented. Each song is catchy, well-written, meaningful, and enjoyable to listen to. Of course, with the line-up change, you have to wonder what a follow-up will sound like, but as good as they sound on this EP, I'd be surprised if they weren't able to adapt. Running After Rockets' Those We Were is available for pay-what-you-want on their Bandcamp; it's refreshing, and a good listen for those interested in straight forward alternative and pop punk.
- Review date: 9/14/12, written by
Scott Fryberger
of Jesusfreakhideout.com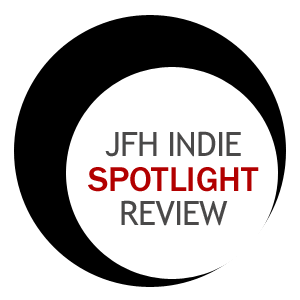 Record Label:
None

Album length:
5 tracks: 21 minutes, 54 seconds

Street Date:
May 19, 2012

Buy It:
Bandcamp
White Tailed Hind (3:57)
Big Strong Hands (3:37)
Sidewalk Serenade (5:10)
The Men We'll Become (3:53)
West Plains Rain (5:17)