Chase Tremaine is an accomplished singer/songwriter with years of experience under his belt. He's played with multiple bands on multiple instruments and has an annual tradition called "album-in-a-day," where he writes and records as many songs as possible from scratch in a 24-hour period. In 2019, he finally began work on what would be his first professionally-recorded solo album. Produced by Zach Lardy (Tooth & Nail artist Empty Isles), Tremaine's official debut, Unfall, has a lot going for it.
While Tremaine's musical tastes span a wide variety of genres and artists - Kendrick Lamar to Steven Curtis Chapman, Thrice to the Backstreet Boys - Unfall quite comfortably stays within the realms of alternative and pop rock. Songs like "Matter," "Humanizer," and "Honest Tree" may appeal to fans of Destination: Beautiful-era Mae, while you'll find some Copeland influence in "Lonely Saints" and "Unfallinlovewithable" (later and earlier Copeland, respectively). However, it's honestly selling the album a bit short by simply talking about the other bands it "sort of sounds like," as Unfall is also a unique sounding album on the alternative rock plane. Tremaine obviously put a lot of thought and effort into the musicianship, giving each song its own characteristics. Some songs have atypical drum beats, while others play around with unexpected time signature changes, like in portions of "Honest Tree" and almost the entirety of "Humanizer," the latter of which is almost impossible to keep up with (and it's great). One of my favorite surprises is "Worth the Wait," a song that gradually and effortlessly changes key as each new section of the song comes around. Conversely, this song also has one of my least favorite moments on the album; musically, the verses feel a little empty and may have benefitted from something a little busier than the occasional guitar notes (although it does help the terrific bassline to get some shine).
Unfall covers a wide range of topics. Though very few of its lyrics are explicitly Christian, the songs do come from a Christian perspective. For instance, "Matter" and "Lonely Saints" both touch on love and the importance of something as seemingly simple as being there for each other. But then there's the song "Honest Tree," which is perhaps the most Christian-oriented song. The bridge is pretty clear: "What do I need to do / to make sure I can stand up in front of You / and be welcomed as a son that You knew." This song also deals with our pride as a hindrance to the grace we need. One of my favorite tracks, thematically speaking, is "Search For Myself," an incredibly relevant song for today's culture, as the world (and, sadly, even the Church) is doing more and more to "find themselves," with self-help ideas and personality tests like the enneagram. This song brings it back to the Biblical idea that the only thing good about us is Christ in us ("Psychology seems helpful / But needing more is inevitable / I'm tired of solutions that don't address the pollution / You see it, you feel it / It makes us terrible scientists / Who made us? Let's talk to Him / 'Cause only He sees without sin"). The point is driven home in the line, "If my heart is deceitful, then what do I hope to find at all?."
As mentioned above, these songs are not the first songs Tremaine has written and put out there for the world to hear. However, Unfall is the product of an artist who has made the decision to put his best foot forward and be much more serious about his craft, and it shows. The songs are well-written and creative, and the album flows nicely from the fantastic opener, "Matter," to the near-epic "Unfallinlovewithable," which fades out with a jam session that I want to hear go on and on. I'd also be remiss if I didn't say that the second half of the album is basically one highlight after another, with no real misses. It's an unusual feat in today's world of music for the back half to be the stronger half. Unfall isn't an album that I find myself listening to on a regular basis, but when I do give it a spin, I listen to it in its entirety and have a great time doing so.
- Review date: 7/26/20, written by
Scott Fryberger
of Jesusfreakhideout.com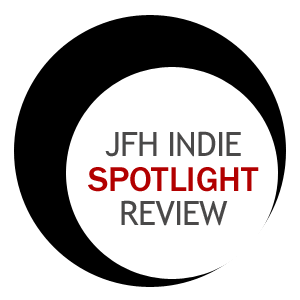 Record Label:
None

Album length:
10 tracks: 45 minutes, 5 seconds

Street Date:
January 24, 2020

Buy It:
AmazonMP3

Buy It:
Bandcamp

Buy It:
iTunes
Matter (4:12)
Search For Myself (4:28)
Worth the Wait (3:49)
Programming the Soul (3:34)
Counsel (The Help I Get) (4:21)
Lonely Saints (5:46)
Humanizer (4:29)
Cave (4:20)
Honest Tree (3:53)
Unfallinlovewithable (6:13)