In a year fraught with sickness, disappointment, isolation, and overall tension, it is good to be reminded that there is beauty in the world. This beauty can certainly come from many places, but here takes the form of indie electro-pop outfit
Wake Low
's debut. Made up of siblings, Aedan, Skye, and Asher Peterson (Yes, Andrew Peterson's family) this trio makes a strong first impression. Featured on the April 2020 release from pop collective NAMO, they collaborate here on a full album of their own. Choosing the moniker Wake Low after hearing the phrase connected to a storm that blew through their hometown of Nashville, this self-titled gem quietly, yet persistently, demands to be heard. Featuring strong ear-worm melodies and warm vocal harmonies, the album makes for an easy listen. This is music for the late-night drive, tunes for the background, and beautiful music to point back to the maker of beauty. And for this listener/reviewer, it's been on repeat for nearly two weeks.
Though there are many highlights on this warm mood record, the biggest standouts are the low-key opener "Curtains;" the overall best tune, "How Did We Get Here;" the shuffle-step percussion of "Autumntide" and the sweet closing track, "Morning Star." "Curtains," though understated, has a welcoming lift due to some light brass and tight harmonies. "How Did We Get Here" features a simple acoustic guitar and an ever-earnest vocal swell to give it an appropriate alacrity. "Autumntide" pairs the aforementioned shuffle percussion with gentle guitar strums and piano flourishes, making for a soothing listen. Lastly, of note, "Morning Star" goes the duet route with stripped back production, utilizing voices and one acoustic guitar to make its honey-soaked sentiment.
As the predecessor project NAMO before it, all tracks on Wake Low are sonically cohesive and crisply produced, making for an even and pleasant listening experience. Not every song is an absolute home run, but in a music industry less focused on complete albums in favor of singles, streams and EP's, Wake Low has accomplished the increasingly rare feat of a complete record. All in all, this is a fantastic album that, in a perfect world, would garner the siblings widespread attention. Whether or not that actually happens remains to be seen, but undoubtedly, this is an excellent release, well worth a listen or two. If you, like me, find yourself in a tough year asking for some hope, a glimmer of beauty to remind you of the unseen hand that holds the world, may I happily point you to a potential soundtrack calling you to remembrance. Introducing... Wake Low.
- Review date: 11/19/20, written by
Josh Balogh
of Jesusfreakhideout.com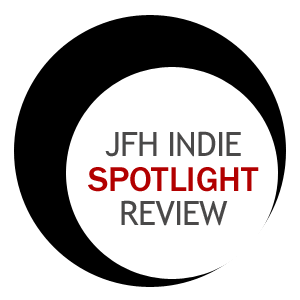 Record Label:
None

Album length:
12 tracks: 35 minutes

Street Date:
November 6, 2020

Buy It:
Apple Music

Buy It:
AmazonMP3
Curtains (2:22)
Testify (3:45)
Badaboom (3:04)
Flower in the Dome (1:33)
How Did We Get Here (3:25)
Shift in Shade (4:08)
Green Light (3:15)
Set to Roam (2:01)
Autumntide (3:24)
Take a Step Back (2:35)
All Along (3:34)
Morning Star (2:12)