Every Christian at some point feels like they're straying or drifting away from God. Not that they've lost belief, but their zeal for the faith has waned in some way. Usually when confronted with this revelation, the Christian makes an effort to return to the true and right Way. Drakeford's third album, Wayward & Home (Part 1) contains seven songs fit for that hard journey. This husband/wife duo-which falls in style somewhere between The Vocal Few and Wild Harbors-has created a lush folk-pop soundtrack for the Christian who feels the need to get closer to Jesus.
There's no beating around the bush, as the album opens with "Take Me Back," a song that blatantly admits that not all is well and that it's time to fix it. The next three tracks wrestle with what it means that the wandering happened at all. "Old Friend" asks honest questions of God but ultimately centers around surrender. "The Way" tries to take a bird's-eye view of the journey up to that point. "All These Questions" is the pivot point of the record and it's a gut-wrenching look at doubt and just how far we can push our questions on God. This track alone is worth the price of admission, encapsulated by the final lines, "Could this be the evidence that I was never chosen?/Is it to my detriment that I have been this open?/And do I grieve You, Lord above, by asking all these questions?/Or have You waited there for me to answer when I ask them?"
The back half of the album turns from giving a first-person perspective to speaking to the listener. After all, the album is not just about being Wayward but also finding Home, and it feels like Drakeford has come to a point in the journey where he can sing encouragement to others. "Press On" encourages the struggling Christian to hold fast in the faith, while "Waves" offers perspective on the transitory nature of life on earth versus the eternal nature of life in heaven. The closer, "Cast Your Cares," is an invitational song that also gives the key for coming home: give your problems and doubts to Jesus. It's a fitting end to a solid 7-track album and leaves the listener wanting more (good thing there's a part 2 coming).
It seems like more and more Christians are expressing their struggles and doubts with their faith. Some do it in a healthy way, others simply burn their bridges. Drakeford's Wayward & Home walks the delicate line of doubt and faith without leaning too much into doubt and falling into despair or leaning too much into faith and sounding trite. This little album is full of honest admissions and pure encouragement. The first half is stronger, musically and lyrically, but the whole package is worth listening to in order to feel the full weight of the songs. Drakeford is willing to open up about a hard journey through dark valleys, but it's a healthy kind of opening up and one that many will find timely and encouraging.
- Review date: 10/19/21, written by
John Underdown
of Jesusfreakhideout.com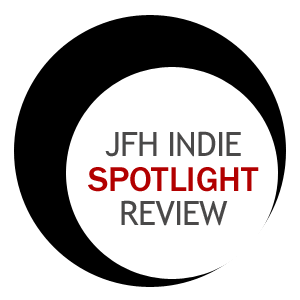 Record Label:
The Proper Music Co.

Album length:
7 tracks: 25 minutes

Street Date:
August 20, 2021

Buy It:
Apple Music

Buy It:
AmazonMP3
Take Me Back (2:49)
Old Friend (4:06)
The Way (4:05)
All These Questions (3:14)
Press On (3:57)
Waves (2:57)
Cast Your Cares (4:00)