The husband and wife folk/pop duo Drakeford is back with the long awaited Part 2 to 2021's Wayward & Home (Part I). Part 1 leaned the needle in the Wayward direction with songs of doubt and wrestling with faith, though ultimately ending in hope. Part 2, then, focuses more on the Home theme, with the tracks detailing the return journey. What's interesting is that the songs don't find the singer quite home yet, but his feet are pointed in the right direction.
This second set of 7 songs picks up where the previous set left off. Part 1 ended with an invitation to the "wayward" to cast their cares on Jesus. After an instrumental opening to Part 2, "Enough for Me" takes the perspective of God and personalizes that invitation even more. "Prodigal" follows and is an obvious story to tackle for a collection like this. "Change" sits at the center of the album and is easily the peak of the pack. The track gently prods the subject of change and how "Change is what breaks us/Change is what makes us/The ones that we're meant to become."
The back half kicks off with an odd choice in "Color We Bleed." You can probably guess that it's a song about social unrest and the lack of love in our age. A musical standout from its fellows, this tune is driven by a strong horns section and a guest spot by DJ&Marv. The song itself isn't bad, but it feels out of place, like it should have been on Part 1. The train gets back on the tracks, though, with "Ruins," a final reckoning with the Fall and what makes life so difficult. Then home finally feels like it's in sight with "Light in You," a song of encouragement to bear a weary traveler further down the road.
Given that it's been a couple years since Part 1, it would be easy for Drakeford to allow Wayward & Home (Part II) to morph into a completely separate project. But they stayed with it and in the end formed a solid 14-track concept album. For this reviewer, Part 1 is the stronger of the two as I found those songs more relatable. But that doesn't negate the value of Part 2; putting the two parts together makes for a satisfying listen. If you missed Part 1 (or have forgotten about it), catch up with it now and immediately follow it with Part 2. You'll find plenty to appreciate and might end with a hankering for more from Drakeford.
- Review date: 10/11/23, written by
John Underdown
of Jesusfreakhideout.com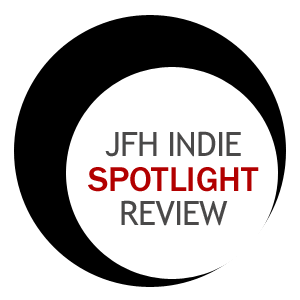 Record Label:
The Proper Music Co.

Album length:
7 tracks: 24 minutes, 16 seconds

Street Date:
September 1, 2023

Buy It:
Apple Music

Buy It:
AmazonMP3
Wayward & Home (Interlude) (1:43)
Enough For Me (3:16)
Prodigal (4:19)
Change (3:25)
Color We Bleed (feat. DJ & Marv) (3:22)
Ruins (4:43)
Light In You (3:29)