The story of
Brian Jones
is one like many musicians: he formed his first band in his mid-teens, inspired by the greats of alternative and classic rock, and wanted to be something different than what everyone else was. Fast forward to 2017, Jones, now a born-again Christian, has kept up with his youthful influences to create his own songs and an album called
Where I Belong
.
The album opens on a solid note, but the first song that really stands out is "Just Say It." At the song's core is a classic, doo wop rhythm, with a mix of Weezer and the Beach Boys to fill out the rest (a bit heavier on the Weezer...think "My Name Is Jonas"). The lyrics are simple but sweet, as Jones expresses his need for his wife: "Hold my hand and take me where you want me to go, I'll understand, no matter how illogical, I'm your man, your wish is my command, just say it." It's the album's highlight, as far as I'm concerned. However, the following song, "Your Song Carries Me," gives it a run for its money. It's a big shift in sound and message, with a more acoustic rock vibe, a la mid-'90s Jars of Clay. It's still a love song, but one that drips with love for Jesus: "Hope is in Your breath, Your breath flows through my lungs, Holy Spirit reign in me forever, don't let go."
A few tracks later, we're treated to a strong, piano-led ballad called "Heaven Appears." If the track had some louder, more anthemic guitars, it could almost pass as a power ballad from an arena rock band. The melody is catchy, and Jones displays a very nice falsetto on some of the lines he sings. "Fireflies" almost seamlessly picks up where "Heaven Appears" leaves off. Not only is it a Ben Folds Five-esque piano ballad (with a hint of Pacific Gold in the production and synth), but it almost plays off of the idea of Heaven appearing, as Jones is singing to someone, encouraging them to remember that we'll be leaving the earth for our new home. A couple of rock tracks follow, including another pop punk-tinged highlight called "First Love," but Jones makes a wise decision to end the track with another piano ballad worship anthem. The song is one of desperation: "Lord stay with me, I need You by my side, Lord stay with me, there's nothing left to hide, God of second chances, I've used up all of mine, stay with me one more time." These are words all believers can relate to.
As influential as the '90s were for alternative music, there isn't much in the way of '90s music that I enjoy revisiting. The same can usually be said for modern artists emulating the era. Brian Jones' Where I Belong is an example of a '90s-influenced artist that gets it right. Fans of older Jars of Clay, Plankeye, and Weezer will find a lot to like about this album. It can be difficult to describe an artist like Jones without name-dropping similar acts, but I would hope that anyone reading this wouldn't take him for just an amalgam of the aforementioned bands. His music can hold its own, for sure, and I recommend giving it a listen to see if you agree.
- Review date: 9/12/17, written by
Scott Fryberger
of Jesusfreakhideout.com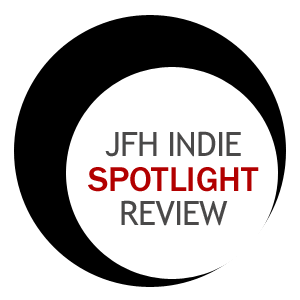 Record Label:
None

Album length:
11 tracks: 45 minutes, 52 seconds

Street Date:
June 9, 2017

Buy It:
iTunes

Buy It:
AmazonMP3
Strong (3:28)
Freedom (3:22)
Just Say It (2:57)
Your Song Carries Me (3:49)
Wide (Amazing Grace) (6:58)
You Don't Have To Say A Word (4:04)
Heaven Appears (4:17)
Fireflies (4:18)
Big Enough (3:29)
First Love (3:47)
Lord, Stay With Me (5:23)