An abundance of music is never truly problematic. Some may complain that they haven't had a chance to listen to an album because "there is just sooooo much out right now!" But that's a half-hearted first-world problem. Here at JFH, we tend to get batches of indie artists throughout the year, which we absolutely love, and a large percentage of submissions lean more toward worship/sacred music. That being said, we don't find copious numbers of artists in that category that leave us in awe. However,
John Finch
's latest release,
Wildfire
, does just that.
The album opens with the declarative yet elegant "Walk by Faith," calling the believer to remain confident in the victory of Christ and the identity He gives those who are His. "Peace Be Still" is such a powerful song for the anxious of heart and the suffering soul. As Finch sings, "Every trial and every fear, Jesus I know you're near. Peace be still, peace be still in the name of Jesus," it's a wonderful reminder that God never abandons us to our sin or our struggles.
Lyrically, Finch's style resembles structured prayers; instrumentally, his works are impeccable. Songs like "Lead Me to Your Heart" and "Send Out Your Spirit" are clear examples of these beautiful prayers to the Lord to renew the heart of the believer and to be led by the Holy Spirit. The title track changes up the style a bit with an upbeat, semi-folk praise of adoration as it celebrates the great untamed love of God. It also adds just the right amount of differentiation to make the album not feel redundant at all.
Drawing the album to a close is the straightforward "Simplicity," ending the album as it began, as a declaration to the believer. It's almost as if Finch is taking the moment to remind himself, and other Christians, to not overcomplicate the Gospel, but to rest in the beautiful truth that all we need is the Lord.
What makes Wildfire such a potent album is the excellence found in every single song. Finch's lyrics are honest without sounding immature, Biblical without being regulative, progressive enough to be fresh, but relatable enough to easily listen to. Furthermore, every second of the album is engineered and mixed masterfully. It is the hope of this reviewer that Wildfire would become just that, a wildfire of inspiration and encouragement for listeners, worship leaders, and churches. It's always a major honor to write reviews for artists, but boy oh boy does it leave an impression on the soul when we come across someone that has the potential to change the game.
- Review date: 9/25/17, written by
Ryan Barbee
of Jesusfreakhideout.com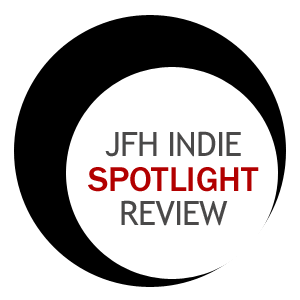 Record Label:
None

Album length:
12 tracks: 51 minutes, 39 seconds

Street Date:
August 4, 2017

Buy It:
iTunes

Buy It:
AmazonMP3
Walk by Faith (4:14)
Send out Your Spirit (5:04)
Great Is Your Name (3:46)
Peace Be Still (4:29)
Lead Me to Your Heart (4:11)
Wildfire (4:06)
Come to Me (4:40)
The First Time (5:18)
You Are Good (3:53)
Simplicity (4:36)
Wildfire - Acoustic (3:40)
Walk by Faith - Acoustic (3:42)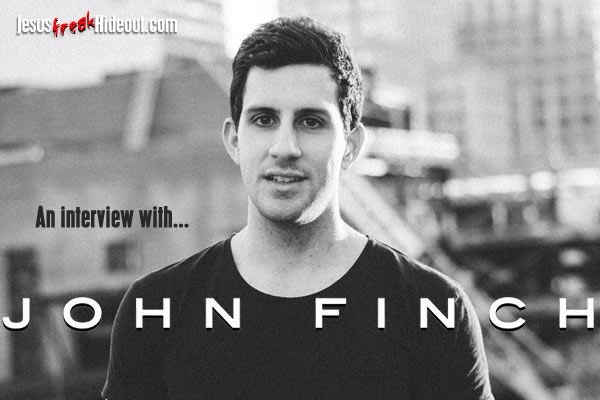 Jesus Freak Hideout (Ryan Barbee): First off, wow man… Wildfire is solid! What's the inspiration behind the album?
John Finch: "Wildfire" was actually one of the last songs written for the album and was partly inspired by Deuteronomy 4:24 where it says, "For the Lord your God is a consuming fire, a jealous God." I had the idea of a fire as I reflected on what the love of God looks like in my own life. It's an unstoppable love, an all-powerful love, and like a wildfire, it's an "out of control" kind of love. I think we're all called to live boldly in the love of the Father, both wild and free. But, overall, there are several themes from start to finish that are highlighted in these songs. I wrote the majority of this album in a season of growth and discovery, discovering in a new way the heart of God in the simplicity of worship, while discovering freedom, healing and purpose.
JFH (Ryan): How did you get your start in worship music and writing songs, etc.?
John: I've always loved music. It's always been a part of my life in one way or another. I grew up taking piano lessons, but at the time, I had no idea that some day I would be serving the church as a musician. In Jr. High, I was introduced to contemporary worship music when I was asked to co-direct the youth choir in my hometown church. I guess a shorter version of the story would be, in high school, I had several opportunities to lead worship for youth group and local worship nights. In those years, God was stirring in my heart and opened my eyes to see the beginning stages of the plans He had in store for me. In that season, I discovered my heart for worship. As far as writing goes, I started writing because I felt like that was the best way I could personally connect with God; it was how I liked to pray. I've spent a great amount of time songwriting and diving into the word of God. As I share my story, I like to spend time in the scriptures; they tell the greatest story of all!
JFH (Ryan): What song on the album has had the biggest impact on your life?
John: This is a tough question! Partly because every song has impacted me in one way or another. "Peace Be Still" is probably one of the most personal songs I've ever written. As a kid, I really struggled with anxiety, like to the extreme. My anxiety would mostly occur at night, right before bedtime. In the bridge of the song, I really wanted to paint a picture of what that experience was like. "In the sleepless nights, in the darkest times, You are there with me… when the morning comes, and I can feel the sun, You are there with me." In those moments, my mom used to tell me to pray a few simple words whenever I was anxious or afraid. She told me to pray "Peace be still in the name of Jesus," over and over again. This is something I will hold onto forever. It's my prayer that this song would be a source of hope for anyone who is facing the burden of anxiety. That it would be a reminder that no matter the situation, we are never alone.
JFH (Ryan): I wish I could use your album as an example of excellent production quality. What was the recording process like for you and your band?
John: I appreciate that! Being my first full-length album, my producer and I agreed to do the best we could possibly do with what we had. Most if not all of these songs started as super rough and scratchy iPhone recordings, just piano and vocals. After the songs were written, I sent the recordings to my producer in Nashville and he began to build each song based off the general map and direction I provided initially. The cool thing about these songs was that we had a lot of freedom to be creative, which was a ton of fun in the studio. So after the songs were built, I made several trips to and from Nashville to work on vocals. My producer brought in all of the musicians for the project; some from out of state but most were based in Nashville. We had a blast from start to finish!
JFH (Ryan): Who are some of your biggest influences? They don't have to be just musicians; they can be authors, historical figures, fictional characters, etc.
John: I would have to say a big musical influence is Matt Maher, a brilliant songwriter and musician who's demonstrated the importance of Christian unity. Mark Siegel, the producer of many of my projects who has pushed me to grow as an artist and songwriter and work hard over the years. I enjoy being surrounded by a community of artists and writers and I am constantly inspired and influenced by their work and creativity. Since you brought up fictional characters… Gandalf was the biggest influence of my childhood!
JFH (Ryan): If we were to take a peek at your Spotify/Apple Music recently-played music, who would we see make the list?
John: Haha I like this question! My current recently played lists Andrew Belle, Bethel Music, ODESZA, a Spotify playlist called "Pop Chillout", and Khalid. What a bizarre mix!
JFH (Ryan): It looks like you have a busy tour schedule ahead of you! But if you could go on tour with any band or artist, who would it be? Where would you tour? And to make it interesting, you can only choose one band/artist and one continent, so choose wisely man.
John: Well that's completely unfair. How can I even choose!? I'd have to go with Hans Zimmer. The guy's a musical extraordinaire and has brought film music to another level over the years. And I'm not sure if the interwebs know this about me or not, but I completely geek out to film music. And now he's touring, so it's obviously meant to be. This is the easy part. I would totally love to do a European tour!