It's not uncommon for bands with members who are siblings to have great chemistry. For examples, see bands like NEEDTOBREATHE, Children 18:3, and The Oh Hellos. Add to that list the young metal band Brotality, whose guitarists/vocalists (brothers Bryce and Reece Maopolski) have led the band to open for acts like Deep Purple and Judas Priest - and they're still teenagers. At the time of their new album's release, Bryce and Reece, along with friend and drummer Liam Fenton, were 17, 16, and 14 years old, respectively. But one listen to their debut full-length album, Worldwide Desolation, and you might expect them to have been playing their instruments far longer than they've been alive.
Brotality plays a mix of metalcore, hard rock, and classic heavy metal. While the band cites a wide range of musical influences, Worldwide Desolation really reminds me of old school Living Sacrifice and Metallica (minus the speed and death metal). You can hear these bands not only in the insanely good guitar riffs and groovy bass lines, but the vocals as well, which, more often than not, lie somewhere in that tricky zone between screaming and singing. It's also really easy to hear some more modern influence from the likes of Maylene and the Sons of Disaster and The Showdown; tracks like "I Am Fire, I Am Death" and "Legion Falls" could almost pass as A Chorus of Obliteration b-sides, while "Prisoners of the Abyss" would've fit well on Temptation Come My Way. Though this blend of styles is the band's bread and butter, the pair of closing tracks proves that they have more to offer. "Garden" drops the distortion in the guitars and offers up a lovely, melodic instrumental bridge. It feeds directly into "The Way of Suffering," a nine-minute odyssey that covers the death and resurrection of Christ, and ends in grandiose fashion with strings and horns as they celebrate the ever-living Jesus.
When I was 16, I really didn't have much to say, and any band I would've started would've highlighted that fact. But Brotality chooses to be bold and cover important topics, such as the aforementioned "The Way of Suffering." Early on in the tracklist, "Foxhole" dabbles in a bit of apologetics: "Closed-minded, you're reluctant to change / stay away / in absence of a life with meaning, there's nothing ... overwhelming evidence / planet earth was not left up to chance." While much of their lyricism is explicitly Christian, they also tackle some topics that are more indirectly Christian. For instance, "Biohazard" is a rebuke of politicians and lovers of money for destroying the earth for the sake of gain: "Breathe once again, you choke / quiet killer of mankind / this cycle incessant / your ecocide kills all / selfish state of mind in you / apathetic snake of lies / still paying the high price / money obsolete when in the grave." The fact that these young guys are writing such serious songs points toward the band's overall maturity.
In all honesty, Worldwide Desolation really took me by surprise. It's an all-around strong and beefy metal record that I've scarcely taken out of rotation since its release in February. Now that they've been picked up by Rottweiler Records (with acts like Grave Robber and Petra's John DeGroff), I'm hoping that their journey is heading toward something big. All the ingredients are there, so I feel it's just a matter of time before Brotality takes over the scene.
- Review date: 3/29/21, written by
Scott Fryberger
of Jesusfreakhideout.com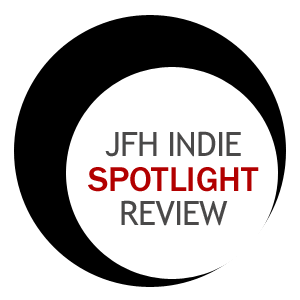 Record Label:
Rottweiler Records

Album length:
12 tracks: 56 minutes, 9 seconds

Street Date:
February 5, 2021

Buy It:
Apple Music

Buy It:
Bandcamp
...And Then There Was One (1:20)
Foxhole (4:43)
Salting The Wound (4:13)
I Am Fire I Am Death (4:36)
Biohazard (3:51)
Empty Existence (6:54)
Prisoners Of The Abyss (5:05)
Dirtnap (4:30)
Spiral Out (5:32)
Legion Falls (4:13)
Garden (2:09)
The Way Of Suffering (8:58)