Columbia, South Carolina is home to Weird Tower, a faith-based collective of artists who exist to build each other up and bring out each member's best. One such member is singer/songwriter
Melissa Fennell
, who is gearing up to finish out 2022 and subsequently jump-start 2023 with a slew of singles, which will culminate in her debut EP,
You Find Me
.
Much of You Find Me sounds like the Psalms where the psalmist questions his ability to follow the Lord while simultaneously praising God's ability to get us through. The majority of the songs spend more time on the latter, though, which makes for an ultimately uplifting listen. "This Is Our God" gets right to the point: "We may walk through a valley of sorrow / there is One who holds tomorrow / He keeps watch over His own / when days are long and nights are longer / like the dawn, His light will conquer / He has said He will be near." "Hold On" follows suit: "I know you're afraid / I've seen it written on your face / and a broken world shouts louder, 'let go of your faith' / but there's a still, small voice / strong enough to save / and every fear will falter at the mention of His name." The sentiment is echoed throughout all six songs, as Fennell acknowledges the difficulty of being a Christ-follower in a broken world, but also knowing that Christ Himself had the same struggles, can relate to us, and guides us through them into everlasting life - again, from "Hold On": "He will surely carry us through every pain / by His grace alone, He will guide us home." Even Fennell's rendition of "What A Friend We Have In Jesus" has a new bridge to make it a little more on-theme without detracting from the beauty of the song as it already was. The truth of God's loving kindness toward us found in Fennell's lyrics is encouraging and lacks the bloatedness and pomp of many modern day worship songwriters.
You Find Me is an EP of six simple songs that are designed for easy digestion and singability. It's largely piano-based, but "This Is Our God" leans more into a full-band country gospel sound; "Soar" and "Hold On" incorporate some ambient keys in the background; and "What A Friend" closes it out with somewhat of an amalgamation of it all (minus the drums and electric guitar from "This Is Our God"). It's a wholly pleasant listen and should be very appealing to fans of artists like All Sons & Daughters and Ellie Holcomb. Singles will be rolling out over the next few weeks, with the full EP releasing in February. If you like the softer side of worship music, and/or you want/need more salve for a weary soul, keep an eye on Melissa Fennell.
- Review date: 11/21/22, written by
Scott Fryberger
of Jesusfreakhideout.com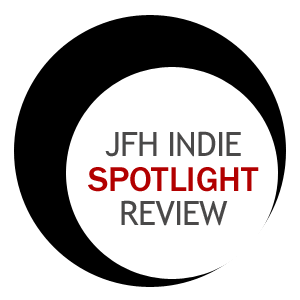 Record Label:
Weird Tower

Album length:
6 tracks

Street Date:
February 2023

Buy It:
WeirdTower.com
(Digital / CD)
Guide Me Home
This is Our God
Soar
Hold On
You Find Me
What A Friend