Matt Shelton is one of those industry vets who's been around for a while but has yet to become a household name. He got his start in Letter Kills and The Wedding, toured for 12 years with a variety of other bands, and eventually took a break from the road to focus on being a part of his local church in Ft. Worth, TX. For longtime musicians, though, it's hard to hang up the guitar for good and soon a passion for music reawakened itself in Shelton, and Panther City Riots was born. This band carries a definite throwback to the '80s with an infectious pop rock sound that draws comparisons to his contemporaries like Colony House or Mike Mains and the Branches. The message on this debut, You Gotta Say Something, seems to reflect Shelton's journey in reaching this point in his life.
The opening track "What Do You Want (From Me)" seems to be taken from God's perspective with lines like, "Tell me now are you honestly/Where you want to be/Like me?" This song and its follow-up, "Say It Like You Mean It," set up the album's theme of feeling restless and needing to do something about it. "Funkytown Sound" also builds on that restlessness and hints at where that feeling can be satisfied. In general, "side A" hits more on everyday life and relationships with flashes of spirituality sprinkled in. With "Barely Hanging On," Shelton begins probing into territory where God is more obviously central, leading to "side B" where the songs take a definite turn. These tracks deal with pulling out of spiritual apathy and living a life committed to Christ. In particular, "Without Your Love" feels the most explicit, like an altar call of sorts. That leads to the album closing out with "No Turning Back" and "Forever," both tracks reveling in a new life of determination in faith.
As for the music, "earworm" is a suitable adjective to apply to this album. Most of the songs felt familiar even after the first listen and several were stuck in my head after a second. Shelton leans into the '80s, make no mistake, but he captures the catchy pop vibe of that era well. There is a level where some of the cheesiness of that time in music also carries through, like on "Funkytown Sound," which is simultaneously the most memorable and annoying song at the same time. The lyrics ground the bright feel some, but at times come across as incongruous with what's happening sonically. It's like some of these songs were meant for a heavy rock album but were given a pop rock treatment instead.
Shelton felt the need to Say Something and we should be glad he followed through on that urging. Panther City Riots' debut album is a solid offering, perfect for the waning days of summer. The slightly deeper lyrics help make the album more than a simple jam session, though the music itself is worth the price of admission. Shelton's return is a welcome one and fans of this style should give You Gotta Say Something some listens.
- Review date: 8/26/21, written by
John Underdown
of Jesusfreakhideout.com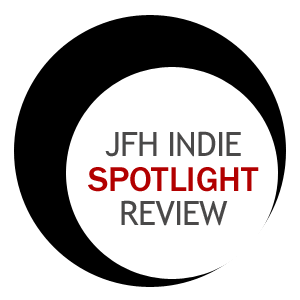 Record Label:
None

Album length:
10 tracks: 42 minutes

Street Date:
August 26, 2021

Buy It:
Apple Music

Buy It:
AmazonMP3
What Do You Want (From Me) (3:29)
Say It Like You Mean It (3:21)
Funkytown Sound (feat. Jake Paleschic & Grady Spencer) (4:14)
Pretend (4:51)
Barely Hanging On (3:52)
This Night Is Ours (3:59)
Desire (3:47)
Without Your Love (5:37)
No Turning Back (4:19)
Forever (4:35)