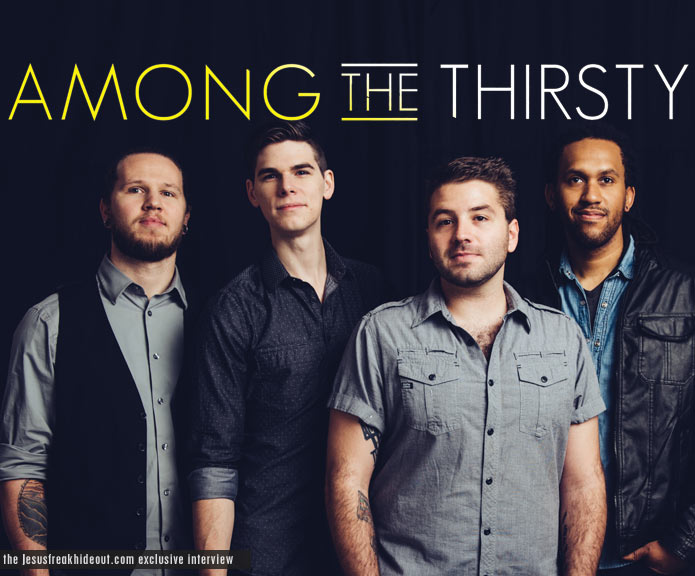 New BEC Recordings pop band Among The Thirsty just released their label debut,
Who You Say I Am
and have been making waves in the CCM scene. We caught up with a couple of the guys to discuss their transition from longtime indie band to a BEC band and their brand new record...
This interview took place on: 3/22/15.
Click here
for Among The Thirsty's Artist Profile page.
JFH: First off, could you give anyone reading who is unfamiliar with the band a brief story about your band name, "Among The Thirsty?"
Ryan Daniel: The band name honestly came out of thin air. Brock and I were teenagers and trying to come up with a band name. We were attending a worship event/concert, and the band leading worship was called "Jimmy Lumpkin and The Grain." As soon as he got off stage, we asked him "Hey man, what should we call our band?" He quickly responded with "How about Among The Thirsty?" and it just stuck. Years later, he found us on Myspace (showing our age here) and we reconnected. We asked him about where that band name suddenly came from [when he said it], and he let us know that he was simply just thirsty from playing a show.
JFH: You were active in the indie scene for quite a while before signing to a label. How did you guys team up with BEC Recordings?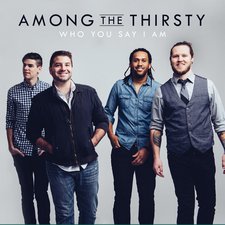 Ryan: We spent almost 10 years touring independently, making records and just straight up grinding.

Our partnership with BEC was the result of a label showcase that we had put on at 12th and Porter in Nashville, TN. It's a tough thing playing a packed room full of "suits", because most of them have "seen it all before" or they're looking at their cell phones and not watching the show. However, I recall spotting one dude in the crowd who was just grooving and clapping and just having a great time, and that was Conor from BEC. He set up a meeting the day after, and it was just a perfect fit.
JFH: Did you approach your new album any differently than your previous, independent one, Wonder?
Ryan: Definitely. With Wonder, we had set out to make an "album." Wonder has a running theme throughout it, and we attempted to almost write a concept album. Who You Say I Am began with myself and a friend named Scotty Wilbanks sitting down to just write songs. We cranked out 5 tunes, and it became apparent that we had something worth pursuing on our hands. We took those 5 songs and turned them into an unreleased EP (which Scotty Wilbanks produced), simply for shopping to labels and management. Once we solidified a deal with BEC, I wrote 60 more songs. We selected 5 of those 60 and turned our unreleased EP into a full-length called, Who You Say I Am.
JFH: Why choose the title Who You Say I Am to represent the whole album?
Ryan: The process of putting together this record was very lengthy, and during this process I had some pretty rough patches in my life. During this rough time, I sat down with some pals and we cranked out this song called "Who You Say I Am." It touched on the difficult and ongoing battle between what we think of ourselves and what God thinks of us. I grew up in a church where, if you were naughty, God was disappointed. However, that is the farthest thing from the truth. God does not become "disappointed" with His children. He is sovereign, He is never surprised or thrown off guard. He calls us His own. I KNEW these things, but I had never really allowed them to speak into my life and to take hold of me. The theme of the record is clearly "identity," and I learned who I was in the process of writing itů so we think Who You Say I Am is the perfect title.
JFH: Can you tell us about the song "Completely" and maybe a bit about the "rock bottom" season that helped inspire it?
Ryan: I was on this journey of coming clean, losing, and finding out who I am, and who I'm not. I wrote a lot of these songs on that journey, and it became clear that the real deep issue was "identity." I, like many others, was struggle with identity. I had tied my identity and who I was and what I was worth to things that I shouldn't have. I learned the hard way that you cannot bond your identity with anything that can be taken away. When we draw who we are and what we need from ANYTHING other than The Father, we will eventually start to feel empty. It's a slow burn; it's a long process but it's a fact. The thing that I was drawing from was a relationship. It wasn't healthy because I wasn't healthy. I didn't love myself, and I didn't know who I was and I didn't treat myself and the ones I loved the way they needed and deserved. That relationship came to a bitter end and when it did, my whole world turned upside-down. Rock bottom is not an enjoyable place to be, however, it is one of the most precious gifts. God knew my every step, He knew where I was, and He allowed me to go through that, because it was at "Rock Bottom" that I found God's "Gift of desperation." I surrendered everything, I gave up my freedom, and though the process was difficult, it was the most freeing and incredible experience-- and it saved my life.
JFH: Do you have another song that stands out as a favorite or a special one personally on the album? Why?
Ryan: There is a song on the album called "Do It For You," and it's got a simple concept of: whatever you do, do unto the glory of God. No matter how big or how small YOU may think the impact is, in God's eyes it's giant. I love the song because it's a straight up motown-pop feel, and I just got to channel my inner Michael Jackson.
Brian Scott Henderson: My favorite song on the record is definitely the title track, "Who You Say I Am." The song speaks to everyone. We are all constantly searching for answers in our life and this song clearly displays who we are in Christ. We all worry about what other people think and if we're meeting the daily standard for who we are "supposed" to be. But this song really shows us that in the eyes of Christ, we are perfect.
JFH: Every album has its challenges when recording. What was your favorite part and what was the most difficult part?
Ryan: My favorite part of the recording process is definitely the time between "demo" and "finished product." I love to see how things are altered and changed. Certain sounds or effects can inspire SO much creativity and instantly take you in another direction. The worst part is definitely the hours. Long hours, little sleep.
Brian: The most difficult part was knowing that we weren't going to finish the record and then release it. Our goal was to record HALF of an album to help get ourselves an EP that would direct us to the next level. It worked but, it's hard knowing that you just made some amazing music that no one is going to hear right away.
JFH: Did you listen to CCM at all growing up? Who were some of your favorites?
Ryan: The ironic part of being signed to BEC is that Tooth & Nail basically provided the soundtrack to my teenage years, which I'm sure lots of people can say. I definitely did have a strong CCM influence in my early years though. DC Talk, Jars of Clay and Switchfoot were definitely some faves. I'm still waiting for the DC Talk reunion tour (looking at you, Toby.)
Brian: My favorite band when I was a teenager was DC Talk. I saw them live 5 times. I was heartbroken and shocked when they decided to break up. When I met Ryan, one of the first things we talked about was our love for DC Talk. I knew immediately it was the perfect band for me. I also loved Audio A and Steven Curtis Chapman. I still think one of the greatest CCM songs of all time is "The Great Adventure." I can hear the guitar in the opening now..."Saddle up your horses!"
JFH: Where can fans find you on the road this spring?
Ryan: On Facebook under Tour Dates, and our website: http://www.amongthethirsty.com
JFH: Name some artists who absolutely HAVE to be on a playlist you'd make for your own listening pleasure. And, if you're really up to it, feel free to name specific songs.
Ryan: Switchfoot for sure. I find their diversity and flexibility as artists extremely inspiring.

"Studying Politics" by Emery would have to be on that playlist as well. Mutemath and Muse would definitely have to be on there, and every Hans Zimmer-scored Christopher Nolan movie soundtrack. (The Dark Knight, Inception) I love that stuff.
Brian: NEEDTOBREATHE. Every song that they sing. We played a show with them and Casting Crowns back in 2006 and that was the first time I had ever heard of them, and since then I've bought every single album. I can listen to them while driving, working out and pretty much any other time of the day. I also love Sam Cooke. I know it's old school, but the dude is just ridiculous. His songs are short, sweet and catchy.
JFH: What has God been teaching you lately?
Ryan: Patience for sure. It's been a long process releasing this album, and we are at the finish line now.

I'm also learning to endure. I'm learning that as I figure out the kind of man I want to be, that there is not really a finish line. It's a constant process, a journey and I'm learning to enjoy every part of it, the highs and the lows.
Among The Thirsty's latest album, Who You Say I Am is available now wherever music is sold!

Click here All News Headlines
|

RSS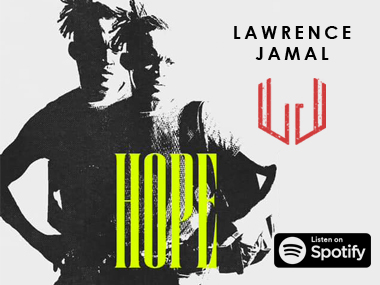 ---
---
---
---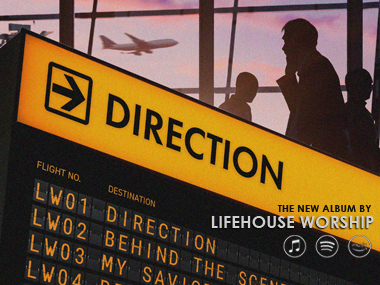 ---
---
---
---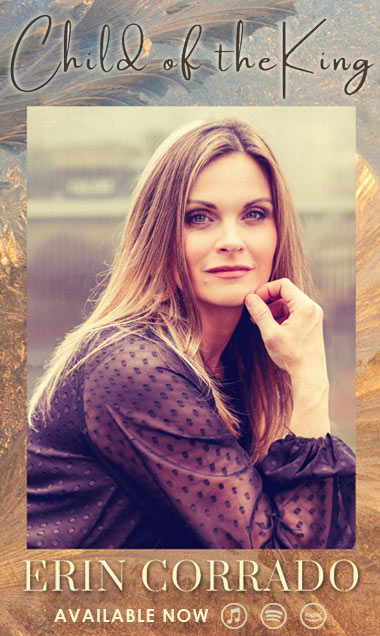 ---