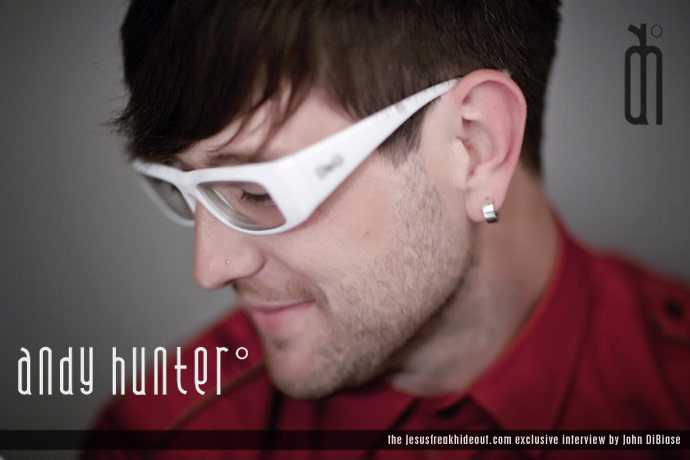 On the eve of releasing a brand new single, titled "Harmony,"
DJ andy hunter°
(popular for his remixes for many CCM artists at the forefront) chatted with Jesusfreakhideout.com's John DiBiase about the new song, his upcoming labor of love, Presence, and what's ahead.
This interview took place on: 9/22/14.
JFH (John DiBiase): What are your thoughts on the current state of EDM and how it's evolved since the release of your breakout album, Exodus?
Andy Hunter: In one way, it has come a long way and is more commercial at the moment. With the likes of Coldplay using Jon Hopkins to produce their album and also working with Avicii. On the Christian side, you even have the likes of Chris Tomlin now travelling with a DJ to open the show; that's nothing new, it's just more acceptable in the mainstream Christian market place. What I like about it is it has morphed and changed and has diversity. There are many more genres and sounds coming through than from the Exodus days. In saying all that, on the other hand, it's similar in a way. There are still lots of people who are into EDM and the creativity of it, the religiousness of going clubbing week in, week out and music that comes in and out of fashion.
JFH (John): Tell us about your new song "Harmony?" (iTunes)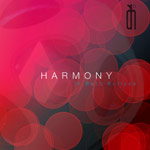 Andy: This song was inspired by a verse in the Bible, Colossians 1:19-20:

He was supreme in the beginning and-leading the resurrection parade-he is supreme in the end. From beginning to end, he's there, towering far above everything, everyone. So spacious is he, so roomy, that everything of God finds its proper place in him without crowding. Not only that, but all the broken and dislocated pieces of the universe-people and things, animals and atoms-get properly fixed and fit together in vibrant harmonies, all because of his death, his blood that poured down from the cross.

The line where it talks about being properly fixed together in vibrant harmonies totally blew my mind and I started to be inspired. I wanted to take all these different sounds and instruments and start to fit them together in harmony, to create layers on layers. Then I thought about a vocalist who would add to all those different sounds, so I got in touch with Beth Bullock. So the track and video really represents what is being said in the verse.
JFH (John): You've been working with Beth Bullock a lot on recent projects. How did you two team up?
Andy: I actually did a show in my home of Swansea here in Wales and she was playing. She normally performs with an acoustic guitar and I just loved her vocal, so I approached her afterward about doing a collab.
JFH (John): Will "Harmony" be part of a new album or EP?
Andy: No plans of that; I have just been working on this solo track which is why I have released it as a single. All my other energy has gone into a project I've been working on for some years called 'Presence.'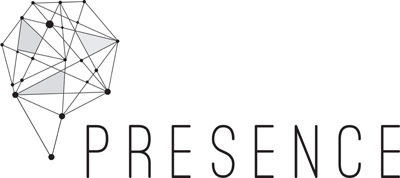 JFH (John): Tell us about your project "Presence."
Andy: Presence is an experience, whether it's a live session or having the CD/DVD. It's not just an album of music, but film, poetry and art. It has ten chapters. Each chapter's music, film, poetry and art is inspired and based on a verse from the Bible. All this comes together to create a journey that helps the listener to take time out and reflect and just BE with God. I guess it's like a modern day devotional.
JFH (John): When might we expect a release for it?
Andy: We are just finishing off the films, but I am hoping towards the end of the year... but I am sure it will be next year now.
JFH (John): You're also about to start a new film score. Can you tell us anything about that?
Andy: I am just about to jump into the studio to start scoring a teaser for a film called Genesis 3D
JFH (John): This isn't your first film score -- do you approach those any differently than your regular solo material?
Andy: Yes, it's completely different in a way, as you're serving what's going on in the picture, so your music is inspired by that. Also, if there is dialogue going on, the music has to be quite stripped back--not so much ear candy going on as there is in a regular andy hunter° track. By "ear candy," I mean the whizzes and the pops--the sparkle!
JFH (John): If people aren't familiar with your recent solo material, they may actually know your remix work. Do you have a personal favorite you've worked on?
Andy: I loved working with the TFK boys, as their songs work really well for remixing. So much energy, and their songs are so catchy, so I really enjoyed myself with their material.
JFH (John): Any new remixes for listeners to be on the look out for?
Andy: My latest one was for Gungor's "I am Mountain," which I think is out now on iTunes.
JFH (John): What do you find is the most challenging about making new music?
Andy: Sometimes finding inspiration. I have to be inspired to make my music. It has to have meaning. Also, making sure I happy with what I am doing and hearing. I get more picky as I get older.
JFH (John): How do you generally create and/or discover new music as you're writing? Do you sorta just play around with sounds or do pieces of music often just pop in your head?
Andy: A bit of everything really. Sometimes I hear something in my head, sometimes I am creating sounds on synths and I come up with a sound that really gets the creative juices rolling or I've programmed a groove that I just get into.
JFH (John): What artists inspire you most?
Andy: Artists who don't do what you expect them to do. People like Imogen Heap, Jon Hopkins; I'm loving Rudimental at the moment. They are killer live.
JFH (John): What has God been teaching you lately?
Andy: Perseverance… mainly with the Presence project as it has taken me so long. James 1:2-6. Read it, it's inspiring.
Andy Hunter's latest single, Harmony is available now on iTunes and Andy's Bandcamp Store!