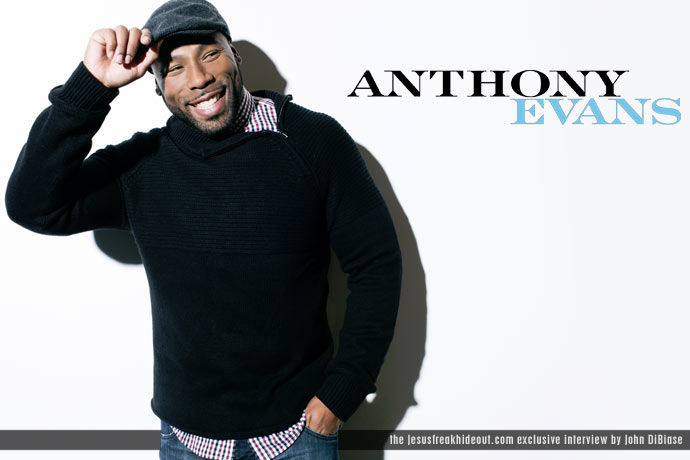 Artist Anthony Evans recently released a new album titled,
Real Life/Real Worship
, and also contributed to the new release of a new book from his father, Dr. Tony Evans, titled
Raising Kingdom Kids
. We caught up with Anthony for a quick little Q&A about what's up...
This interview took place on: 9/4/14.
JFH (John DiBiase): You recently performed the national anthem at an LA Dodgers game. How did that go? Was it kind of a nerve racking or surreal experience?
Anthony: It was an honor and an amazing experience. It's always slightly nerve racking to sing the anthem because, although knowing it so well, I always play that "forgetting the words" moment in my head! It went great though! The execs said "that was the best anthem of the year" as I left the field. That was definitely an honor.
JFH (John): You recently released a new album, Real Life/Real Worship. Can you tell us a little about your vision for the project, particularly the title?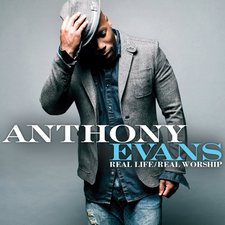 Anthony: This album title came about in a conversation I had with Christina Aguilera and Jewel back when I was on The Voice. Jewel said to me that she wanted to know what was beneath the surface of me. She wanted to know what else there was to me... what was happening in my 'Real Life.' It was in that moment that I decided to make a record that covered my real life experiences underneath the surface of my faith.
JFH (John): What song was the most challenging to write and record on the album?
Anthony: "What Could Have Been" was the most challenging to record. It was my first attempt at a "real life" song, and also I recorded it in LA and Dallas, so I had to keep the sound consistent even though it was recorded in different cities at different times.
JFH (John): Do you have a favorite song on your album?
Anthony: My favorite song is "Somebody To Call Home." It's honest and where my heart is right now.
JFH (John): Tell me a little about your contribution to Dr. Evans' new book, "Raising Kingdom Kids."
Anthony Evans: I had the honor of giving my first-hand experience being raised in our home in my dad's new book. My dad didn't just want his point of view shared. He wanted to make sure that our perspective was involved to make sure that the reader had a "360 view" of what it meant to grow up under his philosophy of raising "Kingdom Kids."
JFH (John): Do you have any advice for young/new parents?
Anthony: Kids learn by what you do, not necessarily by what you say. Lead by example.
JFH (John): How about a funny story from your first-hand experiences growing up as a Kingdom Kid?
Anthony: My dad had me sing at events growing up cause I was the preacher's son. He told the promoter of the event how good I was and then... I forgot every word of a hymn that I was singing. Trying to see him get me out of the hole I dug when he got on stage was priceless!
JFH (John): What inspires you most as an artist?
Anthony: Connecting to my audience live. I love seeing hearts impacted by the music. My music is a tool by which I establish an authentic genuine relationship with my audience.
JFH (John): Did you grow up listening to Christian music at all? If so, who were your favorites?
Anthony: Steven Curtis Chapman, Dakota Motor Co., Bebe & Cece, to name a few.
JFH (John): What music/album(s) have you been listening to lately?
Anthony: Sam Smith is currently the artist that I'm listening to.
JFH (John): What has God been teaching you lately?
Anthony: I've been learning about His timing and His provision and how that coincides with what is best for my spirit, not necessarily what's best for my career.
Anthony Evans's latest album, Real Life/Real Worship is available now wherever music is sold!