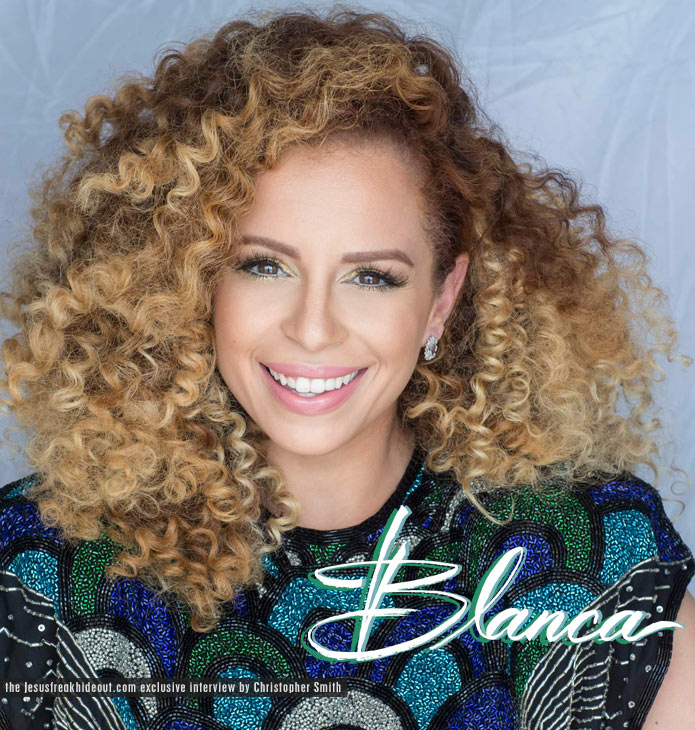 Former Group 1 Crew vocalist
Blanca
is out on her own now, and upon the release of her first full-length solo album (self-titled), JesusfreakHideout.com's Christopher Smith caught up with the vocal powerhouse to talk about her music, motherhood and more...
This interview took place in: May 2015.
Click here
for Blanca's Artist Profile page.
JFH (Christopher Smith): Your baby boy London is going to be 2 years old in a few months. What are some of your favorite things about watching him grow?
Blanca: I love watching his personality come to life. Just the little things like when he answers back when Mickey Mouse asks a question on TV. I'm like "Oh my gosh! That's the cutest thing ever!" And the fact that he's getting more aware of me and his dad. He gives us kisses and hugs. I'm just enjoying all of it.
JFH (Christopher): What was the transition like going from Group 1 Crew to becoming a solo artist?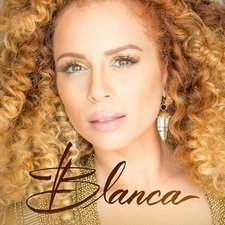 Blanca: The transition was definitely scary. It was an emotional roller coaster. It felt like it was a split between family because it's what I've known for so long. Leaving that just felt extremely scary. But now, looking back, it's cool to see the Lord's faithfulness and that God had His hand in it all. I'm exactly where I need to be and Group 1 is exactly where they need to be. I'm glad I took the step of faith.
JFH (Christopher): How would you describe the differences and similarities between your music in G1C and your solo work?
Blanca: I feel like there are some similarities just because I was part of Group 1 Crew, so a lot of the things I enjoyed--the rhythm, the heavy pop sounds--are still things that I carried over. But content-wise, I'm sharing from a more personal place in the journey I've been going through. So there's a sense of growth in lyric and hopefully a better take on who I am.
JFH (Christopher): On your upcoming album, there is an overarching theme about finding your identity in Christ. Can you talk about that?
Blanca: Yes! That was my main mission on this album. When I looked at it as a whole, I wanted the message to be about identity and just knowing that you can be real, be true to who you are, be true to everything God is calling you to be, and that you can love God and still make great pop music. I wanted it to be genuine. I think I got that message across.
JFH (Christopher): Can you describe the writing process for this album?
Blanca: The writing process was really fun. At first, I was scared out of my mind because I had never really done it alone. Going into some of these writes, I was very intimated and wondering how it would turn out. But then you get with songwriters that do this for a living and they are able to capture your heart in these stories and songs. It was super fun. By the end, I had 50 songs and I was ready to write more.
JFH (Christopher): What was your favorite song to write and why?
Blanca: That's a tough one! I have so many favorites! They all are different in their own way. "Who I Am" was one of the first songs I wrote for the album. I feel like when I listen to it, it brings me back to that place where I was a year ago and how scared I was in transition and just feeling so overwhelmed. That song has a lot of meaning to me.
JFH (Christopher): What was your experience like writing and collaborating with Tedashii and Lecrae?
Blanca: It was a dream come true! I love those guys so much. I'm a big fan of the 116 family. I knew going into this record that if I had anyone on it, those would be the guys I would want to reach out to. I'm so glad that they agreed.
JFH (Christopher): What other artists would you like to collaborate with in the future?
Blanca: There's so many. My family is a big fan of Andy Mineo, so hopefully that's something we can work out in the future. I have so many friends in the industry that I love, like Kari Jobe and Britt Nicole. It would be cool to do something with them as well.
JFH (Christopher): Was your husband Ben involved in this project?
Blanca: My husband Ben is sitting right next to me, so of course! *laughs* He definitely was involved in one way or another. Maybe not always musically or in writing--he allowed me to spread my wings out. But I couldn't have done it without him. We all played a role. He helped hold down the fort at home and he always gave me encouragement. Without that, I don't know how this would have been finished.
JFH (Christopher): Who inspires you musically?
Blanca: I am inspired musically by so many. Of course, there are artists that have impacted my life and helped mold me growing up--whether it's Michael Jackson, Stevie Wonder, Lauryn Hill, Celine Dion, or Whitney Houston. But at this current moment, I'm getting very musically inspired by my band. Putting a team together has been a lot of fun. Just seeing the talent that's out there and how creative these guys are inspires me and pushes me to be better.
JFH (Christopher): "Surrender" sounds like it has a personal story behind it. Can you tell us about that song?
Blanca: "Surrender" has a lot of raw, vulnerable emotion behind it. Again, just keeping on with the theme, I want to be transparent and real and connect with my fans in a genuine way. The song just shares a bit of my struggles in feeling like I try to take control of situations, do things in my own strength, want to figure it all out, and do all the right things as a Christian; but sometimes our heart is so far from the motions and the routine. It's definitely a vulnerable song, but I love that it made the album.
JFH (Christopher): "Different Drum" is probably my favorite song on the album; can you tell me how that song came together?
Blanca: "Different Drum" is crazy how it came together because it was so last minute. It was towards the end of the writing process and I had been out for a week and a half already. I was so ready to come home. We threw the writing session together last minute on a Saturday. I was like 'maybe I should just cancel and go home.' But I didn't. I met with Parker [Welling] and Casey [Brown] and it just flew by. We were having so much fun. We had the concept of a 'different drum' and then Casey (who is the producer) started making a beat that was all drum driven and it really inspired me. Next thing you know, we were just flowing and the song was done.
JFH (Christopher): I really like the disco vibe on "Catching Fire." Is that song title a reference to the Hunger Games?
Blanca: We didn't try to make it a Hunger Games reference. We wrote a lot of the verses down and it was on that subject of what 'catching fire' really means--when you are just on the edge of going for it and catching fire. When we came across that title we were just like 'let's run with it.'
JFH (Christopher): What are your thoughts on the books and/or movies?
Blanca: I'm a fan of the Hunger Games. *Ben does the Mockingjay Whistle, followed by laughter* People are going to kill me for this, but I actually haven't read the books; I just watched the movies.
JFH (Christopher): Which of the following types of album would you be most passionate about creating and why: covers, Christmas, acoustic, live, or remix?
Blanca: A live album would be so much fun--especially if it came with a DVD. I want that to be a big part of my ministry. I want what I do to have excellence. I want my live show to be up to par with anything else that's out. It would be cool to capture the energy from a live set on a DVD or a CD and allow people to experience that. But a Christmas album will hopefully be coming out as well--someday soon!
JFH (Christopher): I have to ask, how much work does it take to get your hair like that?
Blanca: It doesn't take much work. Usually I can go a few days and it just has a life of its own. I wake up, shake it out, maybe put a little hair spray on it and I'm out the door. It's just the process of washing it, taking out all the tangles, putting conditioner in, and putting a comb through it that usually takes me about 30 minutes. I dread it every time. But after that, I'm good.
JFH (Christopher): What has God been teaching you lately?
Blanca: God has been teaching me a lot about how to trust him when I don't have things figured out. It's very hard for me at times. I like to worry. I have to make a choice everyday to say 'you know what, today I'm choosing to put everything going on in my life in God's hands' and know that He's going to take care of me, my family and my career. As long as I keep Him first and work hard, then He will put all the pieces together. It's not my job.
Blanca's latest album, Blanca is available now wherever music is sold!

Click here All News Headlines
|

RSS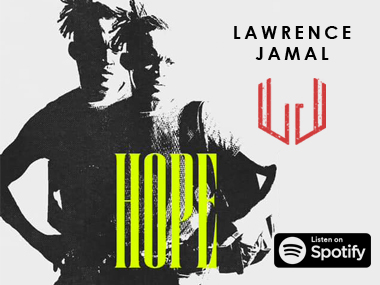 ---
---
---
---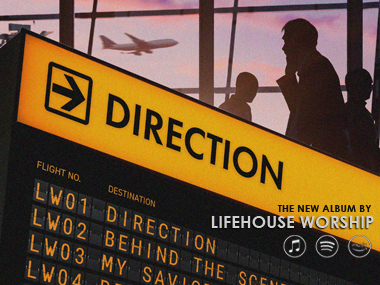 ---
---
---
---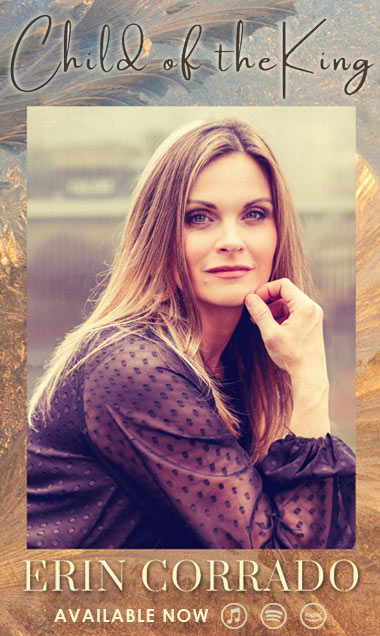 ---