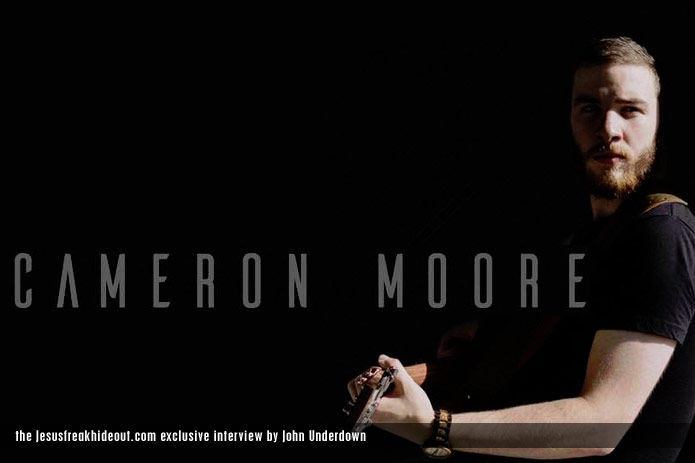 DREAM Records indie worship artist Cameron Moore tackles a concept project with his latest album,
Alpenglow
. JFH's own John Underdown caught up with the singer/songwriter to discuss the project more in detail...
This interview took place on: February 13, 2018.
JFH (John Underdown): First off, thanks for doing this interview, I've really been enjoying Alpenglow. Tell our readers a little about yourself and how you got into music.
Cameron Moore: Thank you so much for having me! I was born and raised in Charlotte, NC. I went to UNC Asheville for undergrad where I double-majored in History and Religious Studies. During my senior year in college, I started working at Davidson United Methodist Church as a part-time contemporary worship leader. After I graduated, the church offered me full-time hours as the Contemporary Worship Director and Assistant Youth Director. I now live in North Charlotte with my wife, Abby, and our dog, Buster.

I started playing guitar when I was seven. Sometime shortly after that, I can remember writing my first song, though it wasn't until my mid-teens that I started recording. Towards the end of high school, I was connected with a church in Charlotte that really helped me mature musically. From there, I began recording, which laid the groundwork for where I am today.
JFH (John Underdown): Does being a signed artist affect how you lead worship? Do you feel like there's more pressure to be "professional?"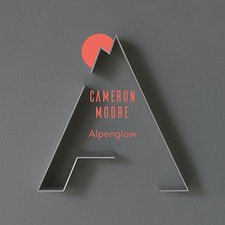 Cameron: Honestly, I feel like I was taught to always be professional by a good friend and mentor of mine. Signing with Dream changed a lot of things, but I don't think it impacted how I act on a professional level. I try to be as professional as I can be regardless of the venue in which I'm playing or performing.
JFH (John Underdown): What are some influences upon your music?
Cameron: Over the past few years, I've been heavily influenced by indie artists like Bon Iver, Ben Howard, John Mark McMillan, The Head and the Heart, etc. There is an intentionality stylistically by these artists to write and perform how they want. I think that mentality is one that is growing in the indie music scene and, hopefully, will result in the production of art that continues to bring new beauty to the world.
JFH (John Underdown): I feel like there's a big difference between Alpenglow and your self-titled release. Did you make intentional changes between records?
Cameron: There was a period of over three years between records where my whole outlook on the world shifted. I wouldn't say that I intentionally changed my style as much as some styles changed me. I began writing in a way that is truer to who I am today, which is very different from the way I wrote prior to my self-titled EP.
JFH (John Underdown): Initially I thought "alpenglow" was a made-up word but it's actually a scientific phenomenon. What drew you to using it as a concept for the album?
Cameron: I heard someone use the word "alpenglow" years ago and remembered thinking it would be a unique title for an album. The main theme through the songs is this idea of journeying through the night, and the struggles and triumphs that come with that. "Alpenglow" was a title and theme that I hoped would convey the message that I wanted to express, while stoking a level of curiosity that would make the listener want to come back for more.
JFH (John Underdown): You open the album with the lines "In hindsight I could've walked away/But I closed my eyes/Closed them all the way". I like that as a way of describing doubt. What inspired that? When you have struggles, do you feel like that's how you react?
Cameron: I wanted to write an intro song that would set up the record. I think there are times when we all reflect on past experiences and think "I could've walked away from that but I didn't..." This song is as much a reflection on our past experiences as it is an honest look at our present realities, and a hopeful vision for the future. I think history has shown that walking away rarely helps anything. Most of the time, when I come face to face with doubt and struggles, the only way forward is straight through.
JFH (John Underdown): For the most part, you stay away from conventional and cliché titles. Was that a conscious decision or was that the flow of your thought process?
Cameron: Honestly, it depends on the song. For some of them, it was definitely part of the flow. I remember finishing "Storm the Bastille" and that was the only title I could think of. But then there were some others that were still titled "Number 9" up until we needed to finalize everything. At that point, I had to make some conscious decisions to keep the flow throughout the record.
JFH (John Underdown): The metaphor of roads and rain comes up repeatedly on the album. What inspired the use of those metaphors? What do they represent?
Cameron: Those are just two of many metaphors that I like because of the variety of meanings they can have. To speak a little more directly, I feel like we often perceive "rain" as annoying and damaging; it can cause floods, accidents and other disasters. And yet rain is inherently necessary for life. "Roads" can play a role in personal journeys, or the journey of humanity more broadly. I don't always think of "roads" as the pavement we drive on, but as significant and memorable pieces of the adventures we take. For each song, these metaphors have their own meaning. I hope that, as a result of the vague nature of some of my writing, each listener will find their own meaning in the metaphors and the poetry throughout the songs on this record.
JFH (John Underdown): I noticed there's not only one mention of God in the whole album, otherwise He's in the background the whole time. Was this an intentional choice?
Cameron: I think that is really just how the writing process played out. I knew that I was making a shift stylistically from my EP, but the actual writing took place over the span of a couple years. Like you said, some of the language is there, it's just a little more obscure and hidden.
JFH (John Underdown): One song is titled "Storm the Bastille (20 Years a Slave)." What does the Bastille represent?
Cameron: The "Bastille" represents our individual prison. I think it is fair to say that we all push against the walls of something on a day to day basis, whether it be our own heads, our home, our job, our __________ (fill in the blank), etc. This song talks about life inside of that prison, and the daily struggle of living there.
JFH (John Underdown): I like the sentiment behind "12, Rain", especially with the way news is these days. What is the "12" in reference to?
Cameron: In terms of the title specifically, it relates to midnight. Partly referring to the theme of the album, and partly referring to the natural effects of a midnight downpour. But I think it carries other weight throughout the song as it echoes the ideas of water and cleansing and life.
JFH (John Underdown): Generally speaking, did these songs come from a place of personal experience or did you approach them with the concept in mind?
Cameron: The short answer is, both. Some of the songs speak directly to personal experience, while others reflect on specific ideas or beliefs or stories that were in my mind at the time.
JFH (John Underdown): Do you have any Bible verses or suggestions for people going through a time of struggle?
Cameron: For me, personally, I relate most to music. I find that during certain seasons of my life I cling to one or two songs for a specific message they hold for me. I can't offer many suggestions generically, but I would urge you to find a song that has power for you, and let it be a transformative message, whatever that means for you, in those seasons of struggle.
JFH (John Underdown): Thanks again for doing this interview! One last question: Would you rather wrestle a bear or ski down a mountain in front of an avalanche?
Cameron: As bad as I am at skiing, I think I have a better chance of survival skiing down a mountain in front of an avalanche.

Thanks again for having me, and thanks for checking out my music!
Cameron Moore's latest album, Alpenglow is available now wherever music is sold!

Bethel Music to Host "Come Up Here Worship Nights" This Spring
Fri, 27 Jan 2023 19:35:00 EST

Fresh Start Worship Releases New Song, "Excellent"
Fri, 27 Jan 2023 17:15:00 EST

Sarah Reeves Releases "Jealousy," Today, Jan. 27
Fri, 27 Jan 2023 17:05:00 EST

Matt Redman Supports "The Chosen" TV Series with New Song
Fri, 27 Jan 2023 16:55:00 EST

Sarah Kroger Releases New Live Single Recorded in London
Fri, 27 Jan 2023 16:45:00 EST

Housefires Releases Transformative, Community-Driven New Album
Fri, 27 Jan 2023 16:35:00 EST

Click here All News Headlines
|

RSS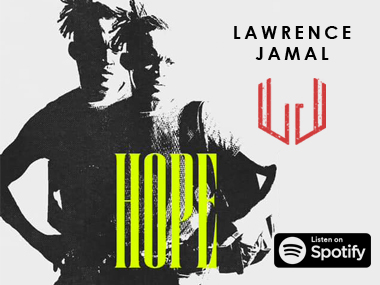 ---
---
---
---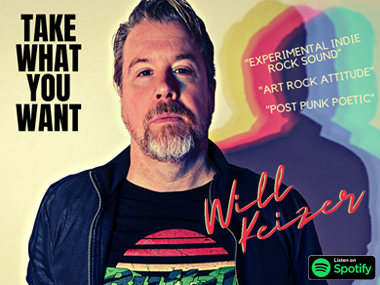 ---
---
---
---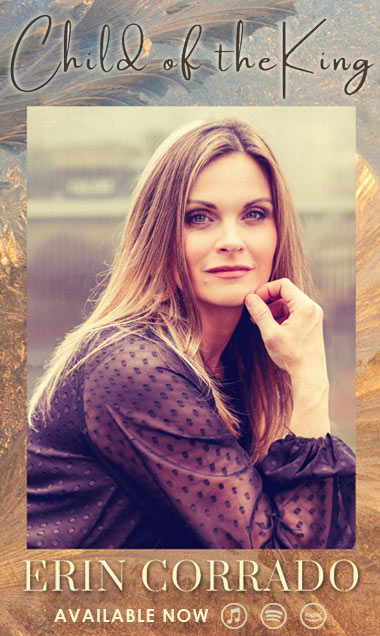 ---