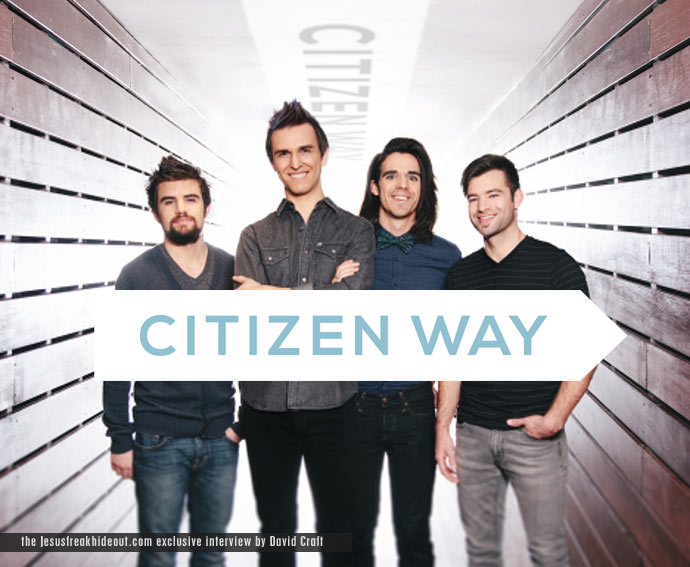 On October 17th, Jesus Freak Hideout's David Craft was able to sit down with brothers Ben and Josh Calhoun from Citizen Way after their concert at the South Carolina state fair...
This interview took place on: 10/17/14.
JFH (David Craft): Thanks a lot for taking the time out to do this interview! So regarding Citizen Way, what was the initial idea for how the band came to be? Did you meet in high school or college, and how did everything come together?
Ben Calhoun: Well, we just had our ten year anniversary. I was doing a record with songs I wrote, and had my brother come play drums on it, and our bass player, Ben [Blascoe], came and played for us. Then we just called ourselves The Least of These for almost eight years. And we were a band. Then David joined us as our drummer. He's our bass player's brother, and we changed our name to Citizen's Way. We wanted to keep that community feel of being citizens in the kingdom of God. That way, it's not just a band and an audience, but it's the family of God.
JFH (David): So regarding some of the things you've done together as a band, what would you say are a few of the defining moments in your career? Were there any shows or albums that particularly impacted everything?
Josh Calhoun: Oh, there's so many!
Ben: When all of us in the band decided that "Hey, we're going to be in Christian music by choice." We had all played outside of the Church a few times, and it just wasn't our thing. It was when we all finally said "You know what? This is who we are." That's when the Lord started and said "Okay, now I can start opening some brand new doors for you." That was a really big defining moment for us. That happened not too long before we got signed.
JFH (David): In playing Christian music, how do you personally find that place between putting on a performance and leading people in worshiping God?
Josh: Well, lyrically, our foundation is Jesus. We don't shy away from that. We're not going to throw His name in every song just to prove a point, but that's the reason why we do what we do. Otherwise, it's really hard for us to justify being away from our wives and our kids for such lengths of time. Every night, it's our goal to share the Gospel and why we do what we do. That we're all sinners in need of a Savior and that grace is free. That's what defines us and we're adamant about saying what we do and why we're Christians who get up on stage. It's not about us.
JFH (David): It's really great to hear that passion! In the concert, Josh, you mentioned some of the struggles you've had with your health and voice. How has that impacted you, and what are some of the more challenging moments you've had together that have tested your faith?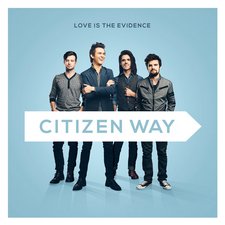 Josh: Yeah. Our first national tour, it was our first time going across the country as a band. We were driving ourselves, and we were each making… not much, a night. I think it was about $25 dollars a night, and while it's a lot in other countries, it's hard to live on here. Also, in driving ourselves, none of us were getting much sleep, especially since it was a west coast tour. We were leaving immediately from one place to another without sleeping, and that was a real test for our character, our patience, and our faith. We all grew a lot during that time, even if it caused us to take three steps back so we could take two steps forward. Would you agree, Ben?
Ben: Yeah, it's like a blur. I think we did about 55 shows or something like that with Big Daddy Weave. I mean, we killed our van in Montana. It died completely. We couldn't get it back. It just died. I think that proved to us that this is something we really want to do. Big Daddy Weave, they were so good to us, and Chris [August] and Mikeschair, too. They just showed us what it means to actually be in ministry. Being a band is different from being in ministry. And I think they can be in the same sentence, but a man came up to me tonight and said "thank you for ministering to us, and not just performing for us." A lot of bands understand that, and those are the ones who I've always been attracted to. And Big Daddy Weave is one of those bands. And every other band we've toured with has that heart, as well. Sanctus Real, MercyMe. Right now, we're on tour with Josh Wilson.
JFH (David): Those are some excellent bands.
Ben: Yeah, they really are. The Lord provided us with some excellent examples. He showed us that we're not crazy for being out here and spreading the news of Jesus, making no money, but showing us that this is where we need to be. And I remember I quit my desk job a few years ago, just because I was so frustrated with my life because God was calling me out of that and into what we're doing. Where He leads you, He's going to provide for you. That is what we want to be able to champion, that we're part of the bigger picture of God's story. If we can give somebody an opportunity to meet Jesus, then we'll hopefully hear "Well done, good and faithful servant."
JFH (David): So regarding the band as a whole, what would you say are some of the defining musical influences?
Ben: Oh, there are lots of them.
Josh: That's funny, because all four of us come from different musical spectrums. Our drummer, David, has a very urban/hip-hop influence. He comes out of Milwaukee and does beats and plays drums for a lot of hip-hop artists in the Christian music industry. He's got that tight group in the pocket, and his brother [Ben Blascoe] isn't far from that, with a bit more rock influence. He learned to play bass by listening to Five Iron Frenzy, and like every Audio Adrenaline album.
JFH (David): That's pretty cool.
Ben: Well, my first concert, I think it was Carman.
JFH (David): Wow, that's old school right there!
Ben: Yeah, it was the Champion tour, I think. Geoff Moore and Petra were some others. I've always listened to Christian music. So being in Christian music for us is really fun.
Josh: I grew up listening to a lot of the Tooth & Nail artists, but not a lot of them are around anymore. The Juliana Theory was one I listened to in high school, and the [O.C.] Supertones were one of my favorites. They're my favorite band of all time. I have all of their records. I really want them to do another reunion tour. Their lyrics were always so scriptural, and raw, and honest.
Ben: Steven Curtis Chapman for me was that. I used to read the liner notes and verses in each song, and that would be my Bible study. That was a big one, and I grew up listening to Phil Keaggy. We eventually opened for him, which was like a dream come true. I'd say that PFR is my favorite band.
JFH (David): Wow. I haven't heard some of those names tossed around for a few years. In closing, what would each of you say that your favorite song, to either to listen to or play, is?
Josh: I'd say it's the title track from our album, the most recent version of "Evidence." I love playing it live. It's just a fun song, and is my favorite to play on the electric guitar. I love the lyrics, which are a good reminder to be even more compassionate.
Ben: Honestly, I love all of the songs off of the new record. They're all like children. My favorite song that I've ever written? Boy, I dunno. I think…
Josh: "The Plan."
Ben: Yeah, "The Plan" is a song I wrote that was, like, 18 minutes long. I think the best song I've ever written is a song called "No Matter What." I always loved playing that one. But nobody will ever hear it again. Well, actually, if you go to our iTunes you can find it under The Least of These.
Josh: It's the album with the bright lights on the cover. And Joel Hanson of PFR produced that album. My favorite song of all time is… "Freebird." I actually really love that song. Any song with a solo longer than ten minutes long, and I'm sold.
Ben: I'd have to say a song called "Fight" by PFR. It's the inspiration behind "No Matter What."
Josh: Oh, yeah. As for currently, on [Chris] Tomlin's Burning Lights album, is a song called "Sovereign," which is one of my new favorites.
JFH (David): Hey, well thanks again for sitting down for us for a few moments!
Ben: Thank you!
Josh: Yeah, this was great!
Citizen Way's latest album, Love Is The Evidence is available now wherever music is sold!

Click here All News Headlines
|

RSS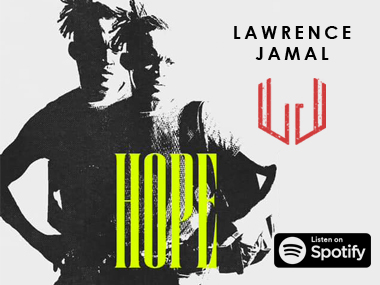 ---
---
---
---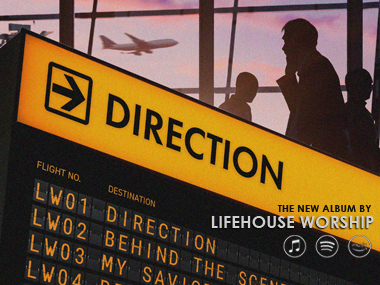 ---
---
---
---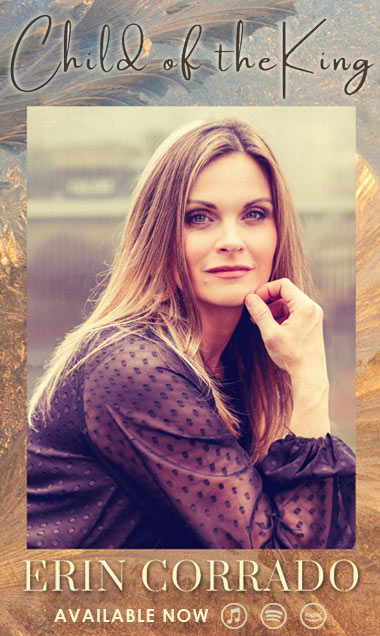 ---