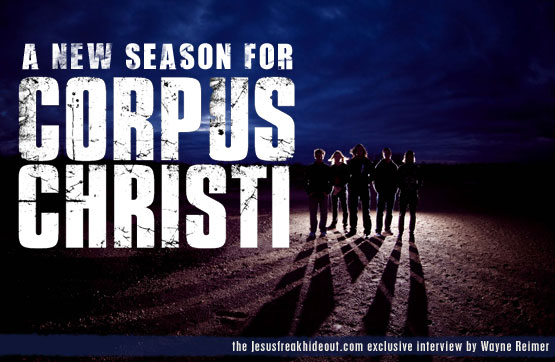 With a series of new members for their sophomore release, metal act Corpus Christi returns with A Feast For Crows. JFH's Wayne Reimer caught up with bassist Jarrod Christman to talk about the changes, the new music, and more...
This interview took place on: 7/15/10.





Jesus freak Hideout (Wayne Reimer): We all know lineup changes have a big effect on a bandís overall vibe. How did replacing four out of five members affect the band as a whole? Was it difficult to continue on as Corpus Christi?
Jarrod Christman: I never thought about it in terms of easy or difficult. It was just what needed to done. Iíd put too much effort and money into it to let a line-up change stop me. Now, you could call that tenacity or stupidity. Iím not sure which is more fitting, but I think the new record has been worth all the stress caused by the change. I think Corpus Christi is, by FAR, a better band now than itís ever been before.
JFH (Wayne): From listening to A Feast For Crows, itís clear that you all took a heavier approach on this album. How was the writing process similar or different to The Darker Shades of White?
Jarrod: It was similar in the sense that it was myself and the other guitar player writing everything. But the writing dynamic is different with Derek and I on A Feast For Crows, than it was between Jon and I on The Darker Shades Of White. Jon and I were never happy with the heaviness of the first record but we did as best we could, given the limitations we had due to the other former members. This time around, there were no limitations. Derek and I had free reign to run with whatever we wanted to, wherever we wanted. Thereís also the issue of finding a common ground among collaborators. That common ground was different for Jon and I, than it is for Derek and I, the results of which can easily be heard on AFFC.
JFH (Wayne): Would you care to speak about how the recording process was for A Feast For Crows in comparison to The Darker Shades of White?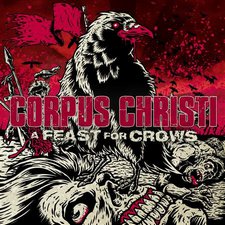 Jarrod: Recording this record was the most enjoyable studio experience Iíve ever had, on any project Iíve ever worked on. Every day in the studio was a blast as well as productive. When you can have a lot of fun and still get the work done, then you know youíre onto something good. Different people, different place, different vibe, all of it was better. The last time around was, for no good reason, a fairly dismal experience. I donít want to go into it too much because I canít without sounding like Iím throwing all the old guys under the bus. But it was what it was and Corpus Christi has advanced beyond it, so I have no misgivings about it.
JFH (Wayne): Releasing a sophomore album is considered by many to be the most important album a band can release, as most people expect it to trump the debut. Was it difficult to improve from The Darker Shades of White?
Jarrod: Not at all. I compare these two records like this:
The Darker Shades Of White is a bicycle with training wheels. A nice shiny bike that all the younger kids think is really cool, a good place to start, and pretty fun for a beginner. But youíre not really waking up the neighbors at 3am with all your friends in your garage, cranking the pedals of bicycle.

A Feast For Crows is like a real biker's first Harley. Heís just taken the stock pipes off, slapped a set of Sampson short straights on it, bolted on all the extra chrome he can find, got new 24 spoke rims, a sweet custom paint job, and called all his buddies over to rev it up in his drive way Ďtil the neighbors call the cops.

So for us, itís like a first record all over again. Just wait Ďtil the next one!
JFH (Wayne): Does it scare you guys to think that each new album will have to impress even more than the last? Do the expectations of the fans intimidate you at all?
Jarrod: Nope! As long as we continue to progress as songwriters each new offering will be better than the last. I welcome the expectations of the fansÖ it makes choosing a live set list a lot easier. Hahahahahahaha

Iíve always done what appealed to me in this band and its gotten Corpus Christi this far, so that has to mean that my tastes and fan tastes are somewhat the same. I thinkÖ of course I could be way off too. Who knows, really? But our own opinions and that of the fans are the only ones that concern me, so with any luck those two stay somewhat aligned.
JFH (Wayne): What bands have influenced you and your band mates? Do you all have a lot of similar influences or are they all over the place?
Jarrod: Our influences are all over the map. The shortest way to demonstrate this is by our individual favorites. My favorite band of all time is In Flames. Derekís (guitar) is Creed. So right there youíve got an enormous gap in style. Maxís (lead vocals) favorite band is Oh Sleeper and Calebís (bass) favorite is Slayer. And Andy (drums) is the weirdest of all of 5 of us when it comes to his tastes and influences, so it's no surprise that he has no all-time favorite band. Somehow, out of all this diversity we landed on a sound weíre all really into.
JFH (Wayne): Now that the new album is finally out, do you guys have any music videos on the way?
Jarrod: The video for ďMonumentsĒ is shot and will be released soon. If the record does well, weíll probably do another official video and then weíre going to do a parody video for "Little Miss Letyouknow" this fall.
JFH (Wayne): Besides the summer shows with Judges and Divide the Sea, are there any plans for bigger tours later this year? Perhaps international?
Jarrod: Weíre doing a 6 week run with A Hero A Fake in mid-August and some of those dates are with To Speak Of Wolves. Thereís a few other things being ďproposedĒ for the rest of the year but we havenít committed to anything yet. We lost our shirts on some TERRIBLE tours last year and we have to be really cautious about what we sign on for this year.
JFH (Wayne): Being a band with strong Christian values, such as yourselves, how is it sharing the stage with bands that have different or even opposing beliefs?
Jarrod: Just like anyone elseís job. Christians go to work everyday with people who possess different or opposing beliefs. The only difference is, sometimes on stage people can be a bit more pretentious and vocal about their beliefs, but thatís about it.
JFH (Wayne): Being a part of a band puts you in a position of influence. What message do you hope to convey to your fans?
Jarrod: Hope. There is a hope found in Jesus that cannot be found anywhere else. At the end of everything that sucks in this life, there is refuge and healing in Jesus.
JFH (Wayne): Any final comments for the readers?
Jarrod: If you heard the first record and think you know Corpus Christi; youíre dead wrong. Go get A Feast For Crows and then come hang out with us tour.
Corpus Christi's new album, A Feast For Crows, is out now
wherever music is sold.


Click here All News Headlines
|

RSS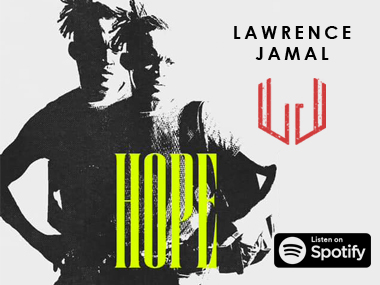 ---
---
---
---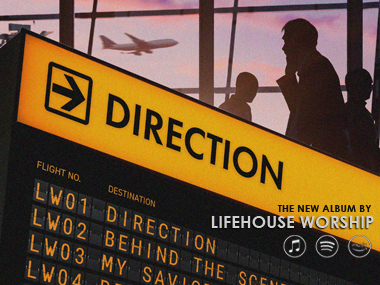 ---
---
---
---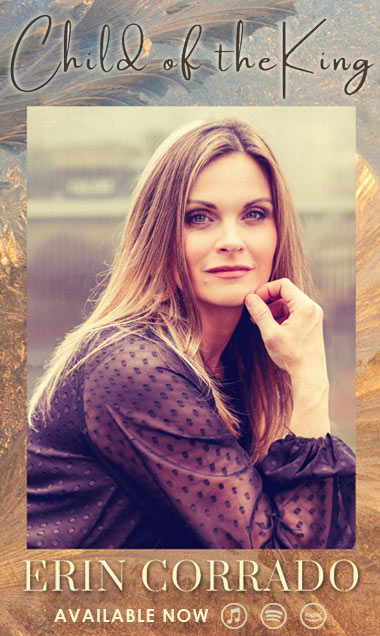 ---