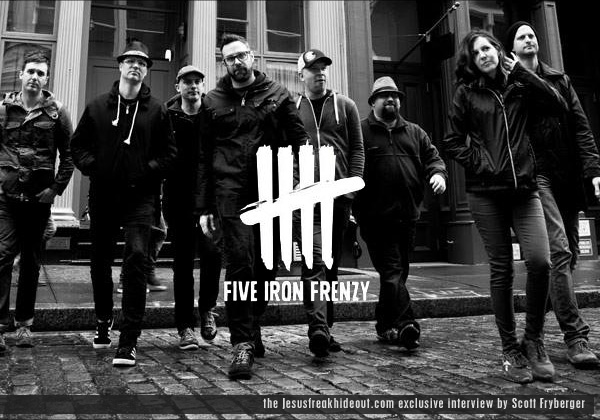 Ever since that ultra successful Kickstarter campaign in 2011, Five Iron Frenzy has been back in action. Their latest album, Engine of a Million Plots released in late 2013 and the band is currently touring in support of the record across the country. Jesusfreakhideout.com's Scott Fryberger caught up with the band's saxaphone player, Leanor (AKA "Jeff The Girl") Till to discuss what she and the band have been up to since they last talked...
This interview took place on: 8/4/14.






JFH (Scott): Now that Engine of a Million Plots has been out for almost a year, can you look back and say that you're happy with the response?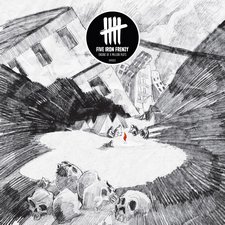 Leanor: I am so proud of Engine of a Million Plots! I think, for FIF, having a second chance to write songs and record together was life-changing. None of us took this opportunity for granted. We worked harder than ever to create songs that we would be proud of and the challenges presented by present day careers and families made the writing and recording process more difficult, but ultimately made the final product a sheer miracle and joy! Our fans have seemed to embrace the overall sound and writing changes and are appreciating the changes as growth and maturity. I think our fans have matured with us and it is huge for us to be accepted and have their support.
JFH (Scott): What is the meaning behind the title of the album?
Leanor: I am sure Reese will respond to this with a lengthy explanation at some point, but on a lighter scale--the title is a reminder and hope that the songs will ignite change for those who give it a sincere chance. A song is a seed for a discourse and there are many concepts in this album that have the ability to inspire and ignite hope and honest conversation.
JFH (Scott): You recently announced the album's price drop to about five dollars. Is this a temporary drop, or a permanent way to make the album more accessible?
Leanor: I am not sure how long we will offer the album for this price, so my advice: get it now while it is cheaper! It's much better to buy a few to give away rather than burn it illegally anyway. We do hope our songs can be gifted and enjoyed by many, many people so hopefully this price deduction gets it into the hands of those who might appreciate it.
JFH (Scott): Five Iron Frenzy became less and less of a true ska band as the initial run was winding down, and Engine of a Million Plots feels the same way. Now we live in a world where ska is largely dead. Did you all have this in mind when writing songs for this album?
Leanor: We don't set out to write "ska" music per say. We aim to write songs that move us to the core, that excite us lyrically and that are fun to play live. Five Iron never did really plot and plan our songs according to the likes and dislikes of mainstream culture or even really to our fans. I guess that is always why it is a little scary releasing something new---we never know how the general public or our fans will react to what we create, we just create out of joy and obligation to use our gifts and hope that others appreciate our creations. So far, so good! I would say however that playing a more traditional ska song, "Someone Else's Problem," was so fun and I love that song more and more every time we play it live. From a horn player's perspective, it's great to have challenging parts and have a song where we can truly shine. I hope we write and record more traditional ska songs in the future.
JFH (Scott): How do you feel your first Kickstarter experience went as far as the usage of the platform and delivery of all the perks?
Leanor: Wow! What can I say about our Kickstarter campaign? Again, the response was entirely surprising to each of us band members. We were really hoping to raise the funds to record an album and even thought we would have to personally ask our family members to donate in exchange for Christmas gifts! I think each of us learned so much throughout the process. We learned that details are so important--such as considering packaging costs, international shipping costs and return fees! We learned the value of having supportive families for sure! We also learned that hand writing lyrics takes more time than we had anticipated and that offering pledges that rely on other pledges gets way too messy. Overall, I think we learned that our fans love us. Our fans have been patient and gracious; they gave above and beyond and with joy and gusto. It's so nuts to see the love pouring in through emails, posts, conversations and even dollars. We are so grateful.
JFH (Scott): Have you found Five Iron Frenzy any easier (or more difficult) to manage without having a record label backing you?
Leanor: Yes and no. We are used to dealing with each other and having to get on the same page every few weeks, so that isn't new. We also have a pretty good work ethic and care about the band and the songs/merch and live show we offer, so it's not too hard to trust one another. The hard part is communication and finding time to really figure out the vision of the band. From my point of view, we really have become family. Sometimes we spend all our time enjoying each other's company that we forget (or choose not to!) sit down and discuss the details that really matter. That can be a challenge for us---staying focused! Being on 5 Minute Walk forced us to plan out the tours and recordings and kept us accountable to a plan. I'm not worried, though. It is probably unrealistic to say we would ever be good at being accountable to a label now that we have tasted so much freedom.
JFH (Scott): What is your favorite song from Engine of a Million Plots?
Leanor: This is a hard question for a musician. I like PARTS of songs the best! My favorite horn line is the opening of "So Far," my favorite bridge is when the drums go to half time in "To Start a Fire" and my favorite lyrics are from "Against a Sea of Troubles." My favorite bass line is from "Someone Else's Problem." Also--my favorite video (probably ever!) is for our song "Zen and the Art of Xenophobia."
JFH (Scott): You guys are premiering two new music videos this week; how did you decide which songs to make videos for?
Leanor: Reese had a vision for some of the videos we made. He is pretty creative and we do our best to make all his zany dreams come true!
JFH (Scott): Five Iron Frenzy is no stranger to fun and silly songs, but what did everyone think when Reese came up with "Battle Dancing Unicorns With Glitter"?
Leanor: That was a bit of a stretch. Up until we released it, many of us were on the fence about the lyrics. This song musically had changed so much when different lyrics were atop of it and it was hard to connect the former song with the new song hearing such up-and-front lyrics. It really has grown on me though! I tend to believe that there are no "right" or "wrong" lyrics for any song----you simply choose and go with it and this song has certainly connected with our fans! It's funny but not very creative and therefore fits perfectly with our (lack of) vision.
JFH (Scott): I know it's still early, but has there been any talk of continuing on with new music in the next few years?
Leanor: Yes!!!! Being a member of FIF is a lot like knowing how to ride a bike. We know we CAN ride a bike, but will we be able to own a bike again? We know we CAN write great songs but will we have time and funds to do so? I think we would all say we hope we can and we will work hard to make it happen.
JFH (Scott): I've seen several posts from you on Facebook recently about [the musical duo] Nathan & Stephen. Is that band making a comeback anytime soon?
Leanor Till: No...but it's seems like Nathan & Stephen is not too great at staying broken up! I played in that band with my husband and brothers-in-law for a few years after FIF broke up. It's a huge collective of Denver friends, mostly from Scum of the Earth Church. We are still up for shows now and then if we can make it work and thankfully all of us gel so well we don't really need to practice.
JFH (Scott): What has God taught you since reviving Five Iron?
Leanor: Each of these band members, their families and our fans is truly a gift in my life. Five Iron Frenzy is not my true love---people are, souls are. Five Iron Frenzy is merely the tool. God has shown me love through the music and the people and I can't take any of it for granted.
Five Iron Frenzy is on tour right now in support of their latest album, Engine of a Million Plots


Click here All News Headlines
|

RSS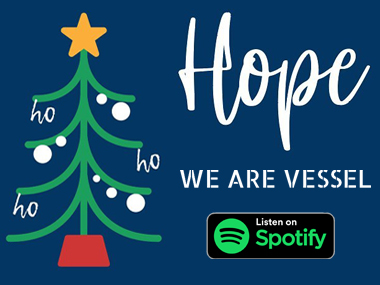 ---
---
---
---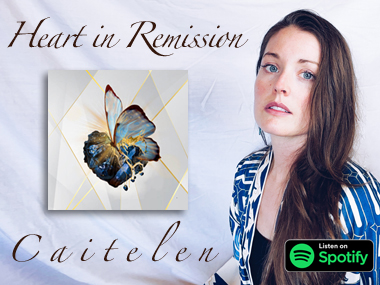 ---
---
---
---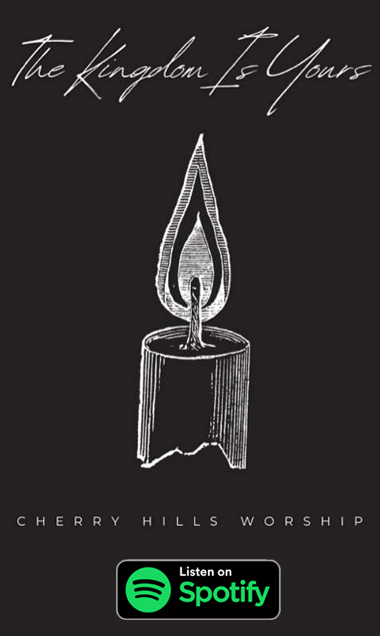 ---