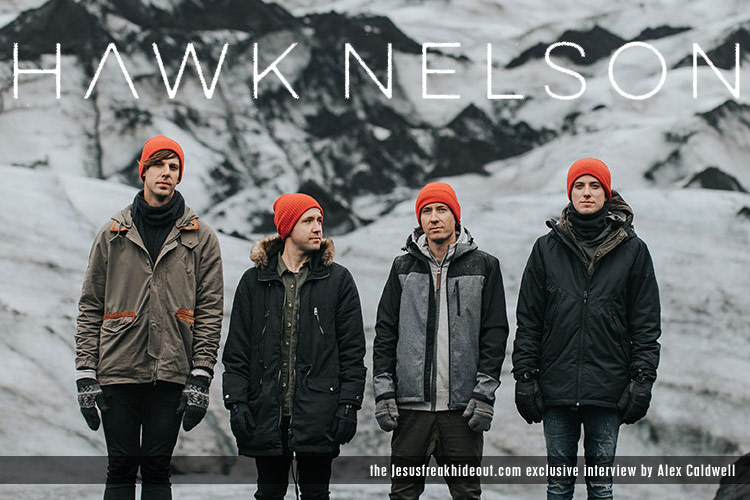 Hawk Nelson
has been around for almost twenty years now (hard to believer, right?), and a few weeks ago, Jesusfreakhideout's Alex (Tin Can) Caldwell sat down for a winding conversation about the band's history, the idea of "change" and their new album,
Miracles
(
Click here
a review of that album)...
This interview took place in February, 2018.
Click here
for Hawk Nelson's Artist Profile page.
JFH (Alex Caldwell): Hey there Daniel, thanks for talking today.
Daniel Biro: No problem man. Where are you calling from?
JFH (Alex): Well this is funny, but my schedule got upended a bit today, and I'm actually at a movie with my daughters. It's February vacation here, and it was a good afternoon for a movie.
Daniel: *Laughing* No way! You're not at a movie right now, are you?
JFH (Alex): *Laughing* No, I slipped out for 15 minutes. I'm at a coffee shop next door. My girls are used to this weird, journalist life I lead, and sometimes I need to get away for a few minutes to have a conversation like this.
Daniel: What movie are you seeing?
JFH (Alex): Jumanji: Welcome To The Jungle
Daniel: Dwayne "The Rock" Johnson for President! No way! So I have a bit of a Jumanji / Hawk Nelson connection story.
JFH (Alex): *Laughing* This should be good.
Daniel: Well, somehow our song "Just Getting Started" was used in the main trailer for that film. It was the musical track without the vocals, and it's in the first half of the trailer. I'm not sure how it happened, but I'm on the lookout for a check from it!
JFH (Alex): That's great, but maybe a little weird.
Daniel: *Laughing* Yeah, it's just us and Guns & Roses in the trailer.
JFH (Alex): That segues nicely into something I wanted to ask you about. As an artist who's been in the scene for a long time now, how much have you seen things in the industry change? Not spiritually per say, but in the realms of how technology has turned things on their head.
Daniel: Oh man, we talk about that all the time in the band and with the people who make big decisions. Yeah, there's no doubt that things have changed radically, with the rise of streaming versus physical album sales and such. We had a long discussion about whether we were going to release a physical album or not this time around.
JFH (Alex): Well, since I saw a CD pre-order on Amazon I see you went with that option.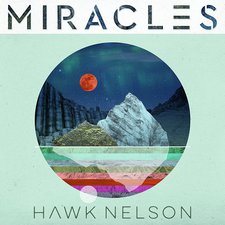 Daniel: Well, it's interesting. There is still a desire for that format in the Christian music world. A lot of folks still get their music at bookstores and concerts, and so it's important to have a physical copy available. But one of these days, a major artist won't have any physical release of their new album. We also opted to release it physically in our native Canada.
JFH (Alex): Well, I'm happy to have a copy to put on my shelf next to your other ones. I'm sure you hear this kind of thing a lot, but your album Diamonds was the soundtrack in my minivan the summer of '14. My two girls couldn't get enough of that album.
Daniel: *Laughing* I'm so sorry for you.
JFH (Alex): No! I'm serious here. That album had a message I wanted my girls to hear and absorb, that the Lord loves them in a way that they could never really understand. And I love the ocean imagery, because we would go to the shore here in New England and sing that song as we splashed around. And I was able to illustrate the metaphor of that song with the water. They ate it up, and I pray that it is a life lesson that sticks. We saw you guys three times that year, and my wife still talks about that as a special time, combining family time with fun and spiritual life.
Daniel: Thanks for telling me that. Sometimes it's easy to get jaded.
JFH (Alex): Do you want to hear another one?
Daniel: Sure thing. It's great to hear stories.
JFH (Alex): We have a family friend who's exploring the faith for a first time as an adult, and she's got a lot of questions, like "have I done too much evil for God to love me?" Really heavy stuff. And we're right there to share the Gospel, but it takes time. We were at a concert of yours and my wife and girls are singing "Drops In The Ocean" at the top of their lungs and my wife is crying. Then she goes and buys a Diamonds CD for our friend, because my wife wants her to hear that song in particular. She feels that first line: "I want you as you are, not as you aught to be," is something that our friend needs to hear on repeat, again and again. My wife gave it to her with a long letter and the promise of as many conversations as are needed.
Daniel: I think I'm gonna cry, dude.
JFH (Alex): This is one of my favorite things about talking to artists like this, being able to share stories. I'm convinced believers who are using their gifts will get to heaven and have a host of people there who say "that thing you did, that song you wrote or gift you gave or time you spent was used by God to bring me to faith, to deepen my walk or get me through that crisis day."
Daniel: Amen. I'll pray for your friend. It's interesting that we're talking about this. I've traveled around a bit the last few years, just by myself, and I was in a coffee shop in a small town and this young man noticed my bass guitar on my back, and asked me about what I do. I said "I'm in a band," kind of a standard answer. He said "what one?" and when I told him he said "I used to listen to you guys all the time!" And I realized that I was part of his life, part of his story, though he lived really far away and we had never met. It was an interesting moment for me, because I realized the reach we've had over our career. Those stories keep us going.
JFH (Alex): Speaking of your career, you've been around for almost twenty years now, and it's interesting to see how your sound has changed. Is it tough when fans say things in comment sections like "I like your old stuff better?" Your new album is almost guitar-less at times, with electronic elements all around.
Daniel: Yeah, there are a few songs where our guitar player Micah is just playing the bells. It makes me think back to my days of loving music and bands when I was young, and I think the ones I've stuck with are the ones that have changed over time. I'm not who I was back then, and I guess I wouldn't expect me or my friends to be writing the same exact kind of music as we did back then.
JFH (Alex): That's a good answer. Change is a bit of a given, and I guess we circle back a bit to the beginning of this conversation, "change" in the industry and formats and such. But there is no change in the message or intent. The heart is the same.
Daniel: Amen. I could talk about this stuff all day. But I should let you get back to your movie.
JFH (Alex): Thanks man. Have a great "release day" in a few weeks. I'll look for you on tour soon. I'll be singing along.
Daniel: Thanks man!
Hawk Nelson's latest album, Miracles is available now wherever music is sold!

Faith Artist Agency Launches Speaker Division, Including Members of Kutless
Mon, 30 Jan 2023 21:10:00 EST

Blessing Offor Sets Benchmarks with Full-Length Debut, "My Tribe"
Mon, 30 Jan 2023 18:35:00 EST

Bryan Andrew Wilson Drops Lyric Video for Acoustic Version of Hit, "The Ride"
Mon, 30 Jan 2023 18:32:00 EST

Shane and Shane to Release "Psalms, Hymns and Spiritual Songs (Live)"
Mon, 30 Jan 2023 18:25:00 EST

Bethel Music to Host "Come Up Here Worship Nights" This Spring
Fri, 27 Jan 2023 19:35:00 EST

Fresh Start Worship Releases New Song, "Excellent"
Fri, 27 Jan 2023 17:15:00 EST

Click here All News Headlines
|

RSS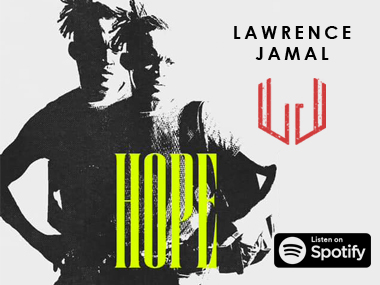 ---
---
---
---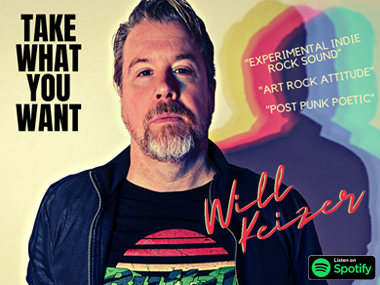 ---
---
---
---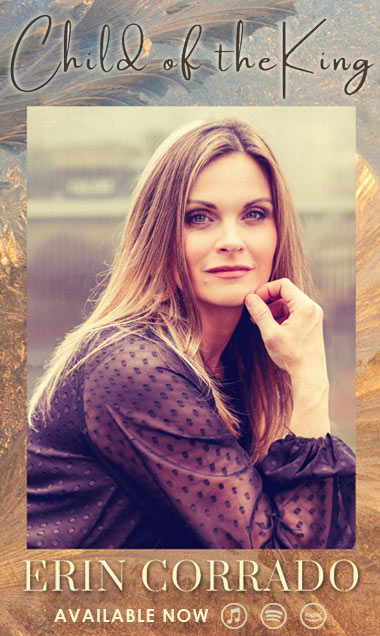 ---