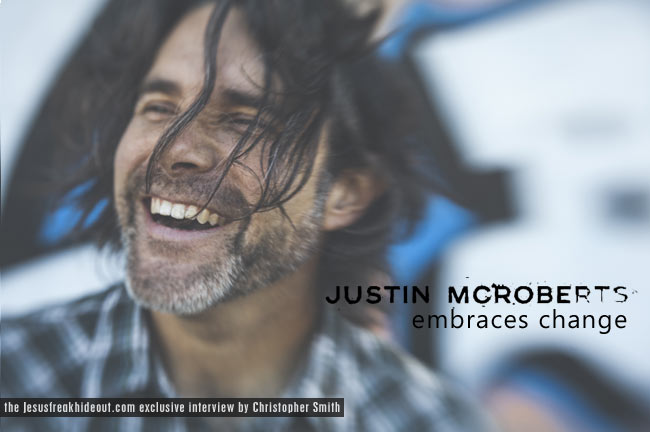 Indie artist
Justin McRoberts
first made an impression on the music scene while sharing a label home with Five Iron Frenzy on 5 Minute Walk Records in the late 90s, but since going independent, McRoberts hasn't taken much time off. After a recent ambitious multi-EP and LP project called
CMY(K)
(that also included a companion book), and a brand new book called
Title Pending
, McRoberts is releasing an EP of all-new music titled
Everything Has Changed
. Jesusfreakhideout.com's Christopher Smith caught up with McRoberts (with a couple questions from JFH's John) to talk about all of his recent endeavors -- and what's next...
This interview took place on: August 22, 2015.
Click here
for Justin McRoberts' Artist Profile page.
JFH (Christopher Smith): How did you approach making this new EP [Everything Has Changed] compared to the music from the CMY(K) project?
Justin McRoberts: Well, for one thing, the content of the CMYK songs was dictated by their relationship with their accompanying letters. I re-said, in song, what I had written in the letters.

Logistically, this was pretty different as well. All the songs were live-tracked. All the musicians were together in the same studio, in different rooms, tracking at the same time. Only a few of the vocals and background vocals were layered in. I like the energy that kind of process brought to the songs.
JFH (Christopher): What do you feel you learned from CMYK that you could take away and apply to something like this?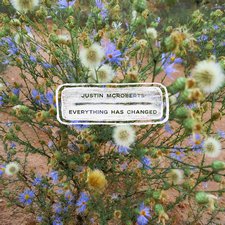 Justin: I learned a great deal during the making of CMYK - how to trust collaborators, how to choose those collaborators, how to manage a project from top to bottom, etc… but the lesson I carried over directly into Everything Has Changed (EHC) had to do with pace. I tried to push the CMYK project too hard and ended up exhausted, eventually delaying the release. With EHC, I actually finished the songs several months before studio time, rehearsed with the band 2 times before hitting the studio and had the entire thing tracked, mixed and mastered several months before release.
JFH (Christopher): If you had to pick one word or phrase for each of the five songs on the Everything Has Changed EP, what would they be?
Justin: 1. Everything Has Changed - Resolve
2. Do You Remember? - Retrospect
3. I Know You're That Way, Too - Grief
4. Candles and Kerosene - Pain-Tinged Wisdom
5. Just Like You Said - Hopeful Discernment
JFH (Christopher): I found "Everything Has Changed" to be the most intriguing song on the EP. It's a fun song, but it's also very gripping and thought-provoking. Can you share your heart behind this song and if there are specific events or realizations that caused some of the perspective changes talked about in the song?
Justin: I'm watching (and am part of) some dramatic and difficult changes in my Church Family - the people for and about whom the CMYK Project is written. Things will never be the same for us. There are aspects of our life together that I was certain would always be... but they are no longer. One might think that a man who has lost his father to depression or friends to drugs would have developed a sense of impermanence... but here I am once again strangely surprised that things change. The energy at the heart of that song comes from that tension.
JFH (Christopher): What's the story behind "I Know You're That Way, Too"?
Justin: That song is written from the desire (foolish or not) to be a constant in someone else's life. Particularly someone whose dark side (referring to a kind of dual-nature) has resulted in tragedy and loss.
JFH (Christopher): "Candles and Kerosene" is probably my second favorite song on the EP, especially the "chorus." Can you share about the theme of that song?
Justin: That's probably my second favorite as well. This one has to do with letting go of my own youthfulness. In part, that comes with letting go of disappointments or shames that may otherwise have had a grip on my present.
JFH (John DiBiase): How about "Do You Remember?" It seems like a song especially aimed at the church.
Justin: eeehhh... kinda. Not really. It's aimed at my own materialistic heart.

Glen Phillips wrote a song a few years ago called "Fred Meyer," which is a bouncy, hopeful, post-apocolyptic glance backwards from a somewhat dystopian future. In that future, the financial and social institutions we had depended upon to hold life together had all collapsed and we are left with only one another... which becomes a kind of beautiful revelation to us. We then look back and wonder how we could have possibly bought the ridiculous lies of materialism and narcissism.

This is my version of that Glen Phillips song.
JFH (Christopher): What are some similarities and differences in the way you approach writing books and writing music?
Justin: The book-writing process is WAAAAAAY longer and takes more patience. I am also more dependent on other voices in book writing (editors, etc). I don't trust myself as much as an author.

Outside of that, much of it is the same. I need to finish whole pieces (even if it's just whole chapters) before I can rightly judge if something is good or bad and where, if anywhere, it needs fixing.
JFH (Christopher): I love your mountain analogy in the first chapter of your book Title Pending. Can you share that analogy with our readers and any related details on the creative process for this project?
Justin: No.
Okay, fine.


How about I do you one better and cite a short piece from the book?

"The mountain doesn't look like the mountain when you're on it. Neither will the song you need to work on, or the album, the essay, the book, the painting, etc. Whatever it is you are working on, once you're really working on it, will probably look more like work than an album, essay, book or painting.

I can't tell you how many times I've had an inspiring idea or vision for a project and been powerfully motivated to start working on it, only to quickly lose that sense of inspired motivation once the idea was replaced by the tedious process of putting one foot in front of the other and actually making it happen. Unfortunately for me, I have far too often given up in those moments when the creative process pulled this apparent bait-and-switch on me. No longer inspired by a grand, sweeping vision for the idea or the result - rather, faced by the details or challenges of the work itself - I've dropped projects I should have carried through to completion.

Anyone can work on something when they're inspired.

Art takes far more than inspiration.

I want to make art.
How about you?"
JFH (Christopher): Who inspires you musically and why? Artists, authors, or otherwise.
Justin: Currently (and with the rest of America), I'm really digging Jason Isbell. His articulation of story from song to song is just powerful. I'm also back on a Ryan Adams/Wiskeytown kick and remembering how strong his melodies are. I'm REALLY looking forward to his cover of Taylor Swift's entire 1989 album. What a killer idea.
JFH (Christopher): What is your favorite instrument to play and why?
Justin: Gosh, I freaking love playing the drums. I suck at drums like the Oakland A's do at baseball, but it's just so much fun!!!
JFH (Christopher): What Christian music albums have you been listening to lately?
Justin: I picked up the most recent Gungor and dig most of it. I also recently ran into the guys from Tenth Avenue North and went back to their last album, which is wonderful.
JFH (Christopher): Outside of the Bible, what book has challenged you most in life?
Justin: Vonnegut's "God Bless You Mr. Rosewater" and/or Thomas Merton's "New Seeds Of Contemplation"
JFH (Christopher / John): What's next on your plate? (Hey… you always seem like you're up to SOMEthing ;) )
Justin: Ain't that the truth! I am finishing a prayer book with visual artist Scott Erickson. It's going to be something VERY special.
JFH (Christopher): What has God been teaching you lately?
Justin: That the process is long… and that it's His.
Justin McRoberts's latest album, Everything Has Changed is available September 1 wherever music is sold!

Jamie Pritchard Releases First Single, "Alabaster Jar," Ahead of New EP
Tue, 31 Jan 2023 22:50:00 EST

Faith Artist Agency Launches Speaker Division, Including Members of Kutless
Mon, 30 Jan 2023 21:10:00 EST

Blessing Offor Sets Benchmarks with Full-Length Debut, "My Tribe"
Mon, 30 Jan 2023 18:35:00 EST

Bryan Andrew Wilson Drops Lyric Video for Acoustic Version of Hit, "The Ride"
Mon, 30 Jan 2023 18:32:00 EST

Shane and Shane to Release "Psalms, Hymns and Spiritual Songs (Live)"
Mon, 30 Jan 2023 18:25:00 EST

Bethel Music to Host "Come Up Here Worship Nights" This Spring
Fri, 27 Jan 2023 19:35:00 EST

Click here All News Headlines
|

RSS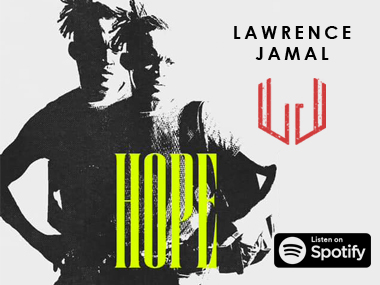 ---
---
---
---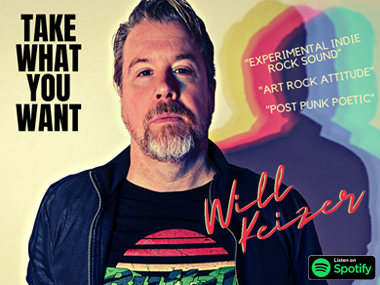 ---
---
---
---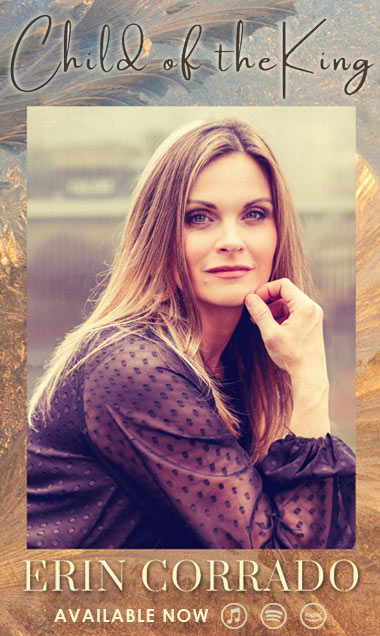 ---