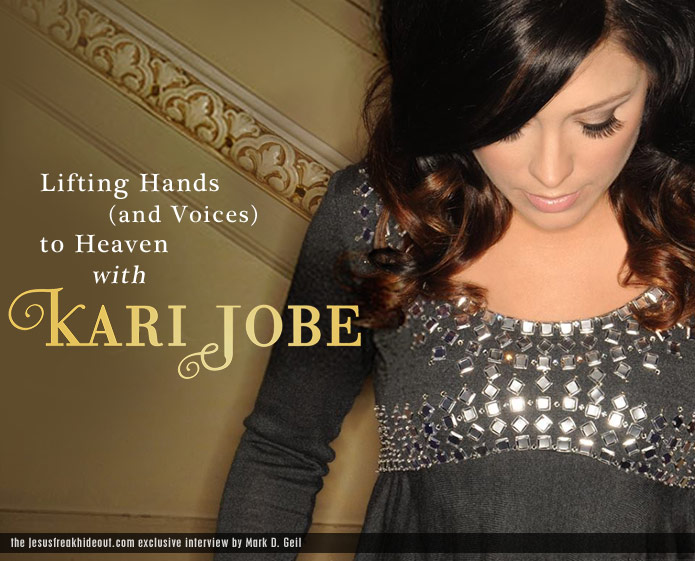 Kari Jobe is well-known in Christian music, but with her latest live CD/DVD release, she's unequivocally establishing herself as a worship leader. Jesusfreakhideout.com's Mark D. Geil caught up with Kari to find out about more about
Majestic
.
This interview took place on: 3/21/14.
JFH (Mark D. Geil): You've mentioned that this project project represents a new sound or a new approach. Can you tell me what's different this time around?
Kari Jobe: All my albums have pretty much been studio projects. [The fact] that this is live is really exciting because it captures my heart for worship, how I lead worship. If you haven't been to a night of worship that I've led, you'll be able to hear this and understand.
JFH (Mark): I assume it was different leading all new material in front of a group that may have never heard any of the songs before. What was that like?
Kari: The good thing is people caught on quickly. I think that's a good sign for some of the more congregational songs that are on the project. I could tell the people came ready. They knew they had to catch on to the songs so they could help sing them on the project. It really helped. We did two nights. That was helpful too, because there was not as much pressure to capture it all perfectly the first time.
JFH (Mark): Tell me about The Majestic.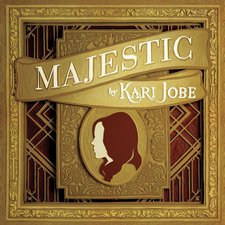 Kari: It was built in 1918, and all the original stuff is there. The original chandelier they had is still there. It's very nostalgic, like going to a theater experience in the 20s. Also, my favorite thing was hearing the people sing. It's theater style seating so you could hear the people so loudly. It was awesome; I loved the whole experience. I just smiled the entire night.
JFH (Mark): I want to talk a bit about modern worship music in general. It's still thriving. A lot of people look for trends in Christian music and counted worship music as a trend, which is almost impossible to say if we're doing it right. But, we still have Passion and Hillsong and Jesus Culture and Bethel going strong. I do recognize that styles change over time, so I wonder how you see modern worship still growing and changing right now and what it might look like in the future.
Kari: I think a lot of times we as worship leaders are responding to the people, wanting to lead the people who are coming to these nights of worship, wanting to lead them well. I've noticed over the last year a change in the people. They aren't coming to be entertained anymore, they're coming so ready to sing out and to worship the Lord because they are hungry for more of the presence of God. That's been pretty amazing to watch. You can go into any song that they know and they close their eyes and their hands are up in the air immediately and they just go for it. There's hardly any pastoring or leading that has to take place sometimes because they're so ready. What it does to worship leaders is that we have to come completely full of the word of God too. If people are coming that hungry and are looking to us to be led, I want to lead them well. I want to give them songs that are helping them say things to the Lord that they want to say. Strong songs, not just feel-good songs, that really get to the core of what we want to say to God in our praise and worship.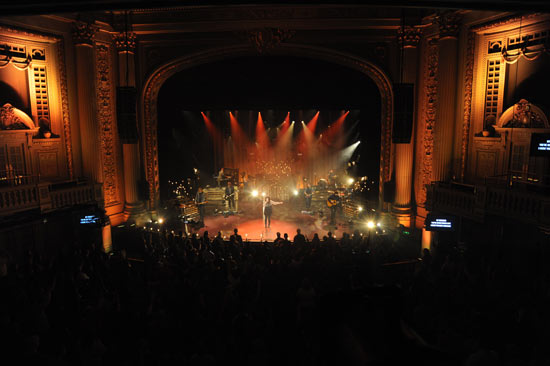 JFH (Mark): How does that feed into your songwriting, knowing that it's not just entertainment, that people are hungry for something?
Kari: We have the Bible open so much for writing songs. Also, there's a community aspect to it as worship leaders. When I'm sitting down to write with Brian Johnson and the guys from Bethel, or Jesus Culture, or Tomlin, we talk about what we're seeing happening in these nights and what we feel God saying. Not that we have the right thing to say or that we have it all togetherů worship leading is the broken, hungry, and desperate leading the broken, hungry, and desperate to find the Lord. If we're writing songs that are helping us connect to God than they're probably going to help others connect to the Lord too. You can't lead someone where you haven't been. I might say, "Here's what God has been doing in my life, here's what He's saying to me. Let's write from that place." Usually it will apply to other people too.
JFH (Mark): You mentioned co-writing and you have a pretty extraordinary list of co-writers on this project. Did you seek those folks out as you went, or how did that process work?
Kari: They're all relationships now. Through the years, God has expanded my territory in friendships. I truly call these people friends, and ministry friends, and we've all written before. In this project, I knew we had to write together again because it was a super-congregational live worship album.
JFH (Mark): Talk about a song where you just clicked with a co-writer and things just happened that you didn't expect to happen.
Kari: On "Forever," I saw that happen. That was the first song that Brian Johnson and I had written together. We know each other, we're friends, and we said, "Hey, we should probably write something together sometime." Also, "How Majestic," the title track, was actually sent to me by Matt Redman and Chris Tomlin. They said, "We started this song, and we keep thinking about you. Would you want to help us finish writing it? At first I thought, "let me hear it and see if it's something that I can sing," but then I learned that it was called "How Majestic." I had just booked the Majestic for the recording. I was like, "Well, God you must be up to something!" The Lord just goes before us, even in songs.
JFH (Mark): There is often a long time between recording and the actual release. What's coming next for you?
Kari: This is going to shift everything in my life, to where people really get it, "She really is a worship leader, when we go to concerts they're going to be nights of worship." I'm excited for that shift to happen. People who might have just heard a few of my songs are getting it now, that it's really worship.
JFH (Mark): I hadn't thought of that possibility of a misconception.
Kari: This is the core of who I am, this is what I've done since I was a little girl. Now the music backs that up more than I feel that it ever has. I'm praying that I can just keep writing. I feel like I want to be a good steward of what God is putting in my heart for the church, and lead people in that way better in my songwriting.
JFH (Mark): Do you write in seasons, or are you one of those who constantly has the notebook handy.
Kari: I try to keep the notebook handy, but as far as finishing songs, I do that in seasons. I'll go back to material or ideas that I've written along the way. Then I go back and listen and say, "That's horrible," or, "This is pretty decent, I think I'll play this for somebody and see if we want to write on it."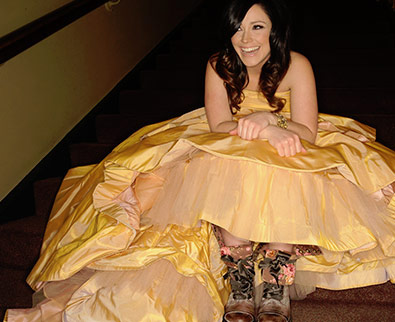 JFH (Mark): That process takes so much discipline. I don't think people realize that.
Kari: I think songwriting is probably the hardest thing that I do. It's a lot of work and a lot of crafting, it takes parts of your brain that you don't always want to use, or at least that I don't always want to use.
JFH (Mark): Tell me about your growth as a songwriter over all the years you've been doing this?
Kari: I feel like I would have come to a point where it would be easier or that there would be a good method, but the best songs that I've been a part of were not over-planned. They come just out of an overflow of my heart, when I sit at the piano and just worship the Lord by myself and start singing a song and I'm not thinking, "Oh, I'm writing a new song." Those are the stronger songs over the years, more than anything that was forced or written quickly. "You Are for Me," a song that I wrote eight years ago now, it took four years to write. It wasn't a song I was writing with anyone in mind. It was a song where I was sitting at the piano bawling my head off - it was a theme I needed to get. He sees me, He knows I'm in this place, He's for me. Then later I thought, "I wonder if this is a song other people would want to sing?" It's usually best to worship the Lord with the songs first. He'll tell us if they're for other people.
Kari Jobe's latest album, Majestic is available now wherever music is sold!