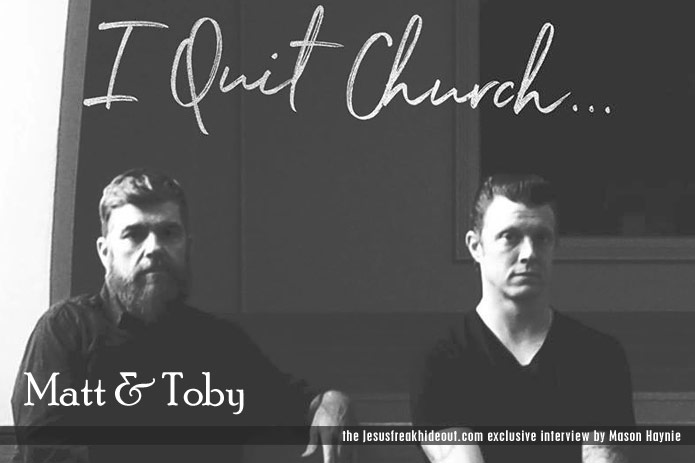 In addition to running an indie label, maintaining a number of podcasts, and keeping things going with their main gig, Matt Carter and Toby Morrell of Emery recently released
I Quit Church
under their
Matt & Toby
moniker. Matt took some time to talk with staff writer Mason Haynie about the motivation behind the album, the dichotomy of the track list, and plans regarding their next two full-length releases...
This interview took place on: October 17, 2017.
Click here
for Matt & Toby's Artist Profile page.
JFH (Mason Haynie): There's been a number of hymn-related releases this year. Aside from that seeming to be a trend in Christian music, what was it about making an album composed almost entirely of hymns that interested you and Toby in the first place?
Matt Carter: Well, we had the music of it already. Toby and I have put a ton of time into making arrangements for local churches in the past. He worked at a church and I volunteered, but we wrote the music in a way that we really liked, so we figured, why not record those songs?
JFH (Mason): So, even though a number of the hymns on the record have been done before, you weren't too worried about adding more versions of them to the mix?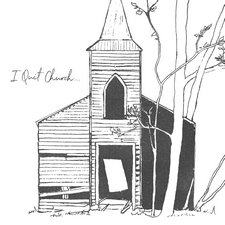 Matt: No, not really. We just wanted to put it out because we had it and liked it. It's not like I'm worried about the strategy of the career of Matt & Toby. That's the freedom we have -- it's not our full-time gig. It's something we get to do and people like it. I just want it to be something we like the sound of because that's all it's really supposed to be.
JFH (Mason): You mentioned how these arrangements originated from church. That helps explain why it sounds the way it does, but musically, this is a departure from anything you've done so far. If anything, it's probably closest to the Classics Reimagined EP you put out earlier this year.
Matt: Yeah, I'd agree with that. I'm actually fixing up the mixes and promotion for that project right now, -- since it's going to be an LP itself, but that's just kind of the space we're in. Right now, it's real live and raw and that's just very much what I'm into.
JFH (Mason): Oh, is there a release date planned for that full-length?
Matt: Yeah, it's November 17th. We probably won't even have CDs; we're just gonna have it out so everyone can stream it. It was part of the crowdfund of the next Emery album.
JFH (Mason): Out of all the unique sounds on the album, the really dry and biting strings on "Pastor Stopped By" intrigued me the most. Do you remember how you recorded them?
Matt: Oh, I didn't record it.
JFH (Mason): Oh, ok.
Matt: That's the key, I didn't record anything on the Matt & Toby record (*laughs*). Zach Bolen recorded it. I know him from Mars Hill and we just have a similar vibe a lot of the time. I love the way he arranges and writes songs, so I figured why not hire him? He's not really a producer; he's more of a creative, so I thought he'd be the perfect person for the job. I've become more convinced that the recording side of things shouldn't be so heavy-handed. A microphone should just be put in front of an instrument and it'll the sound the way it sounds.
JFH (Mason): So you fit more of the studio musician and arranger role this time around?
Matt: Yeah, I think half of the arrangements are mine and half are Toby's. I mean, I do enjoy recording, it's just that I think it's time for me to do less of that and more just collaborating and letting go of control. I don't have to do it all when there's more people with talent around me like Toby and Zach. And that way, I get to actually hear things for the first time instead of beating them into the ground. There's a lot of nuance and layers that I've only barely got to hear on the record, which is a feeling that I haven't had in a long time.
JFH (Mason): I'd imagine that since you and Toby did the arrangements that you also had exclusive control of what hymns were on the album. Is there any thematic significance to the ones that you chose?
Matt: Well, the hymns are supposed to be your run-of-the-mill list of everyone's favorites. We have about 30 or 40 that we've done, so we sandwiched those and played around with the themes of the few originals on the record. Actually, this is a good story: I thought we only had two originals on the album, but Toby kept saying three. I didn't understand what he meant, but apparently he wrote "Good Gracious Lord" and I didn't even know (*laughs*).
JFH (Mason): Yeah, the structure of that song is like all the other hymns, but I guess the idea of "this world is much harder than we thought" feels like a more modern lyric to me.
Matt: Yeah, that's true.
JFH (Mason): The interesting thing about doing hymns is that they're usually theologically dense. With your openness to outside ideas that is obvious to your BadChristian listeners, there's probably a few hymns on here that you might intellectually disagree with to some extent. Was that ever taken into consideration?
Matt: Hmm. I like that question. You're probably right, but the truth is I hadn't really thought about that at all. For me, there's some element of the tradition and the cultural part, regardless of if somebody has the theology exactly right or not, that seems really familiar and unifying. I'm not trying to avoid theology or Scripture at all, but I think tons of people who sing spiritual songs don't care about them whatsoever. Like "Amazing Grace" being played on the bagpipes - what does that really have to do with the lyrics? They're so ingrained in our history as a culture that I might have some theological disagreements with these hymns, but I just haven't thought about it a ton. It doesn't matter to me if you half-way, or even completely, disagree with the theology; I'd still feel unified with anybody that would sing a hymn or say they are a Christian at all. I think there's more in that broad unit than there is in narrow statements of the specifics of faith. Plus, with the factor of interpretation, the original authors could have meant some of the language to be figurative in a way that I couldn't know about anyway.
JFH (Mason): That's definitely possible, and you're right that even within the general packages of these hymns, there is a draw towards Christianity that is certainly impactful. When you and Toby were talking early on in the year about this album, I got the impression that it would be a back-and-forth dialogue between hymns and original critiques of the Church. I had to shift my expectations a bit when I realized that it'd be more worship-heavy than I thought.
Matt: Yeah and the name I Quit Church will throw you off a bit. I guess it's a little…heavy-handed (*laughs*).
JFH (Mason): I guess so (*laughs*). But even then, there's probably going to be critics that say that this kind of critique isn't appropriate alongside worship. Do you have a response to that idea?
Matt: I think the whole point of it is the complexity. It's the combination of experiences that make up any complex person. So, this is just an attempt to relate to what that feels like. I hope it makes people uncomfortable, but I know that people who want things to be simple won't like it. I don't really mind that there's a barrier to entry here.
JFH (Mason): That makes sense. I think the fans who have been keeping up with the podcast will understand that.
Matt: I think that we made it in a way that people will be able to digest the nuance and the staunch critics who won't hear what we are saying, well, they're probably not paying attention anymore. You can read a headline and be mad about it, but you're not going to listen to the podcast for 200 minutes a week just to be mad at someone. And the people who will get it and care are the people who should like it. I don't think anyone else is paying enough attention to really hate it, but if they are, that's ok. It's part of the space we've created.
JFH (Mason): Understanding all that nuance and complexity, is there a particular way you hope this album hits people? Any specific goals you want to accomplish with this album?
Matt: Well, I think we're almost always looking for people to be a little uncomfortable and then press through to find out that it's ok. You know, just stick with it and maybe it'll make sense. I like that about art and when other people do it to me, so this is similar. Musically, it's not crazy like math rock, or anything (*laughs*). I hope people just see each song as a nice little piece.
JFH (Mason): Great! So we've got the release date for the Classics Reimagined album…what can you tell me about LP7?
Matt: I just put a new section in a song today that I'm really excited about. So I can tell you we're in the middle of song one (*both laugh*). We're just going one song at a time, but we're in full production mode of song number one now. I believe we'll finish it in the next few months, so it'll come out next spring or summer. If it goes faster, I'll update you.
Matt & Toby's latest album, I Quit Church is available now wherever music is sold!

Bethel Music to Host "Come Up Here Worship Nights" This Spring
Fri, 27 Jan 2023 19:35:00 EST

Fresh Start Worship Releases New Song, "Excellent"
Fri, 27 Jan 2023 17:15:00 EST

Sarah Reeves Releases "Jealousy," Today, Jan. 27
Fri, 27 Jan 2023 17:05:00 EST

Matt Redman Supports "The Chosen" TV Series with New Song
Fri, 27 Jan 2023 16:55:00 EST

Sarah Kroger Releases New Live Single Recorded in London
Fri, 27 Jan 2023 16:45:00 EST

Housefires Releases Transformative, Community-Driven New Album
Fri, 27 Jan 2023 16:35:00 EST

Click here All News Headlines
|

RSS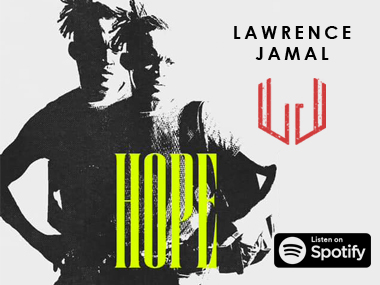 ---
---
---
---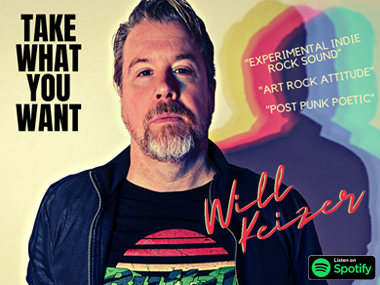 ---
---
---
---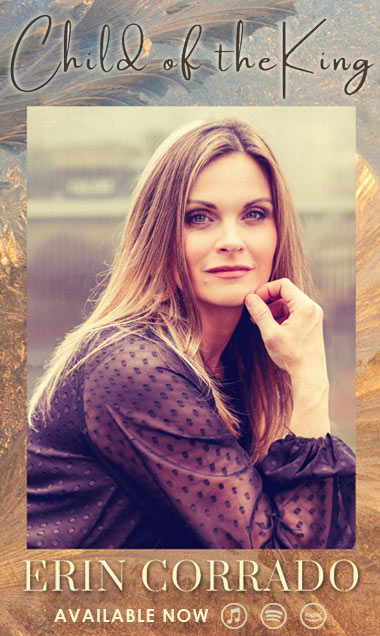 ---