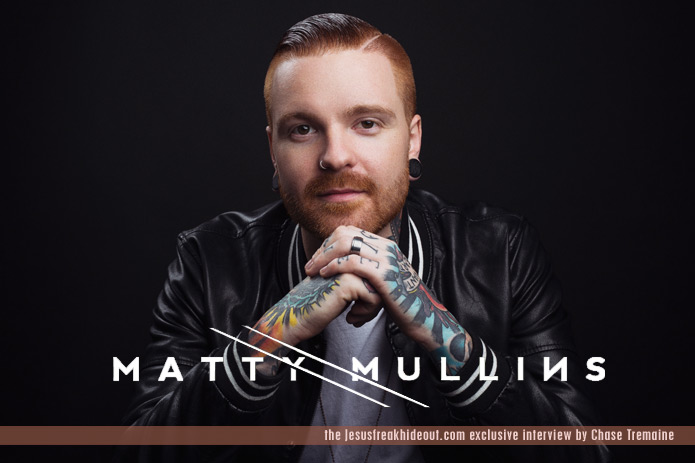 Prior to the April 21st release of his sophomore solo album,
Matty Mullins
took the time to chat with Jesusfreakhideout's Chase Tremaine about the writing of the new album, how God has been leading Mullins during this phase of life, and what it's like to balance solo music with his main project, Memphis May Fire. His album Unstoppable is out now on BEC Records....
This interview took place on: April 19, 2017.
JFH (Chase Tremaine): What are your immediate plans for the album release?
Matty Mullins: We'll hit it hard with social media and definitely go out and do more radio visits. I've already done one radio tour -- we hit about nine stations with it. The goal for the record is more radio-focused because I'm so busy with the band [Memphis May Fire]. We do 200, 250+ dates a year. It's hard to figure out any plans to tour this record, but whatever door God opens, I'm open to.
JFH (Chase): We're coming pretty close off the release of the most recent Memphis album [This Light I Hold]. Does life feel pretty non-stop crazy right now?
Matty: Yeah, it is crazy, especially because with Memphis, as soon as we drop a record, we start writing for the next record. Having the solo project on the side has been a ton of fun and it's a huge blessing, but it's been a lot of work on top of that. I'm just excited that I get to do both. So I'm just taking it one step at a time and letting God lead.
JFH (Chase): As far as writing goes, between writing songs for solo records and songs for Memphis, do you have a clear cut line between which is which?
Matty: Definitely. There's a big difference when I sit down to write for solo stuff and when I sit down to write for Memphis. To be completely honest, when I sit down to write solo stuff, it's a little easier for me. I grew up listening to Christian radio, and I still do. It's a huge part of my life; it's what I listen to when I'm home from tour. It flows out of me. So I write with a bunch of co-writers here in Nashville, different friends of mine or people I've been introduced to. With the Memphis stuff, it's always started with our guitarist Kellen writing an instrumental. I've never done any co-writing in that world. It's two different processes, but I'm definitely the same person in both. I'm just a child of God who wants to inspire people with music. Asking God to write through me is always the foundation of the writing process.
JFH (Chase): Who would be some of the Christian artists who specifically inspired this record, or that you found yourself listening to often while writing it?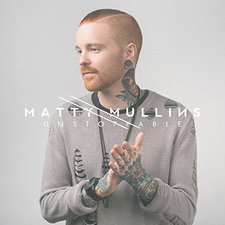 Matty: Way FM is my station here in Nashville. So artists like Matthew West, Phil Wickham, Hawk Nelson. Obviously everybody loves TobyMac, and I think Francesca Battistelli's album that she just put out is perfect, front to back. Whatever's on the radio, I listen to. Not all of it's for me, but a lot of it, I really do love.
JFH (Chase): So you mentioned Matthew West. He helped write on this record, right?
Matty: He sat in for one co-write, yeah. It wasn't even planned that way. I was supposed to write with Pete Kipley, who records Matthew West's albums. I told [Kipley] I was a fan, and I think he was really taken aback that someone in a metal band was a Matthew West fan. As soon as he found this out, he put me in his truck and drove me to Matthew West's house. "Matthew, you gotta meet this kid." So I told Matthew my story, gave him my testimony, and he decided he wanted to get in on a write. So we brought him in and it was magical. Pete and Matthew together are a powerhouse, and it was a really cool experience.
JFH (Chase): That's awesome. Which song did West end up helping out on?
Matty: "Until I Need You," the song that closes out the record.
JFH (Chase): When you wrote that song, did it feel like a closer to you? Did the song have the finality of what you wanted to do with this album?
Matty: Not necessarily during the writing process, but moreso when the recording came together. But ordering this album was really hard for me. I don't think there's a filler track -- every song is really special to me. It was hard for me to pick where I wanted songs to fit. There are a lot of recommendations, like, "You should place a single at the front," and so on, but the flow of the record was more important than the singles being at the front. The whole theme of the record is, "I am weak but He is strong." So for "Until I Need You" to be the last song, I think it ties everything together really well.
JFH (Chase): What was the thought process being placing "Say It All" as the opener?
Matty: That track, instrumentally, has an 80's vibe to it, and I really wanted to start the record off on a positive note: a song with a serious message, but we say it with a smile on our face. I'm inspired by the way that song makes me feel, so I thought it would be a great way to set the tone.
JFH (Chase): Cool. I do think "Say It All" has one of the best hooks, one of the album's strongest chorus melodies. My favorite song on the record, though, is "Brand New Fire," so I'd love to hear you talk about that one.
Matty: You know, I really didn't expect this song to be anyone's favorite. It's the only song on the record that I wrote by myself. I worked on the instrumental with my producer, but this was the only song made outside of the co-writing process. I wrote it probably six months before the rest of the record. But I just love talking about how God has changed my life, and how He's intervened in my life and the lives of those around me. It's about the difference between living in sin constantly and serving yourself, until you have this eye-opening experience to see that serving God is so much more fulfilling. And you want to tell the world you're a changed man because you want it for them, too.
JFH (Chase): Is performing this music live something you'd hope to do someday, if there's the opportunity for it?
Matty: That's the long term goal, for sure. I think the beauty of this project is, whatever doors God opens, I'll walk through. It's been incredible what He's done even in the months leading up to the record coming out. But it isn't something that I have to pursue wholeheartedly because the band is so busy. What's special is that I can keep putting out records, and maybe five or ten years from now I can go out and tour on everything I've released. There's just no time frame for that, and I don't think that there has to be.
JFH (Chase): Your bio says that you sense God leading you to balance the two projects and to keep both going for the foreseeable future. But do you see your solo stuff as perhaps being a lifelong career path? Do you imagine one project outliving the other, potentially?
Matty: A music career can be so fleeting that I have to take it one day at a time. I just ask God to show me where He wants me to go. That could mean never performing for this project; that could mean walking away from the band eventually. God uses me in Memphis May Fire to be a light in a lot of dark places, and that it so valuable. I know that's where He wants me for the time being.
JFH (Chase): Would you call both projects "ministries?"
Matty: Yes. My first few years in the band were a whirlwind of chasing the money and fame, but God let me fall flat on my face and realize that none of that adds up to joy. Real joy. When God started to really change my heart and I started to pursue Him, it became all about ministry. My band knows that if I don't have the freedom to talk about Jesus and tell my story of how God changed my life, then I have no reason to be on the road anymore.
JFH (Chase): Are the other members of Memphis like-minded in that?
Matty: Not all of them. It's been, so far, a journey of me saying, "Guys, this is where I'm at." And they're great guys, they're really supportive of my beliefs. But we don't all agree on those beliefs.
JFH (Chase): I want to talk about collaborations for a bit. There's a lot both behind the scenes and up front. On the last Memphis album, you had the singer of Papa Roach and the singer from My American Heart. For so long, collaborations were something you'd see mostly in hip hop, sometimes on big pop duets, but you seem very intent on bringing others into your music, or going and hopping onto a Veridia or For Today song. So what drives you toward that? You can use this question to go into the guest feature on this album, Jordan Feliz on "Unstoppable."
Matty: One of the most valuable things to me of having a career in music is the friendships that develop in the process. I love my friends being part of my music, and I love to be a part of their music. I think it's exciting for fans, too. It shows a sense of community within the music scene. As far as Jordan Feliz, I didn't even know him. I'd just gotten home from a European tour when I saw him perform at the KLOVE Fan Awards in Nashville. I tweeted at him, "Dude, you killed it." He tweeted back saying that he's a fan of the band, which was wild. So we stayed in touch over social media, and eventually I said, "I'd love to have you sing on a track." It started out as a joke, but he got excited about it and made it happen the next week. He came over to the studio and laid down his parts for "Unstoppable." It was that easy. It was another door that God opened, and it blossomed into a close friendship.
JFH (Chase): Is having more co-writers or more guest vocalists something you want to continue in?
Matty: I was so blessed by the co-writing experience. And I used to be very anti-co-writing. I had never done it, and I felt so insecure about bringing someone else into my creative process. When I finally let that wall down and tried it out, I realized that two or three minds are so much better than one. Like, even "Brand New Fire," if I had brought that song into a co-write, I think it could've been so much better than it is. I'm really thankful for having my eyes opened to that. Ego can get in the way, selfishness can get in the way. "This is my art and I don't want anyone else's fingerprints on it." But when you let other people get involved, it becomes something that you couldn't even imagine. I'm in full co-write mode now. I even want to bring co-writers in on the next Memphis album, which would be a new thing for us.
JFH (Chase): Your first solo album, was that written all by yourself?
Matty: Yeah, that was all me and my producer Cameron, who wrote all the instrumentals.
JFH (Chase): Did you receive any backlash for releasing what was essentially a worship album on Rise Records?
Matty: *laughs* For sure! We knew it was going to be like that. When Rise signed me for that solo deal, they had no idea what I was going to write. *laughter.* But it doesn't bother me, it doesn't phase me. You can spend so much time looking for acceptance. What's that saying, "If you live for people's acceptance, you'll die from their rejection." I just don't care. The fact of the matter is, I have two polar opposite projects, and each one is not for everyone. Heavy metal and breakdowns are not for a lot of the people who listen to Christian radio, and vice versa. There are some people who do enjoy both, but if it's not for you, that's fine. If you think I'm some tough, hardcore kid who's so dedicated to heavy music that it's offensive for me to do this solo project, then you just don't know who I am. *laughter.* I grew up on Christian music, I love telling the story of the Gospel, I love talking about Jesus, and if that creates backlash, just listen to another artist.
JFH (Chase): Yeah. When I first saw the announcement for Unstoppable, the first thing I noticed was the switch from Rise Records to BEC. How's that transition been?
Matty: It's been really cool. I love my team at Rise. They've done so much for our band. But I noticed when I put out the first record that Christian music is so foreign to Rise. It's two different worlds. I realized there was a need to be filled that could only happen with a label that really understood Christian music. I signed to BEC and it's been great. I learned so much about radio and this world. I'm really excited about them being part of this record, and I'm equally excited about Memphis being with Rise. I think I've found the perfect homes for both projects.
JFH (Chase): What's your overall purpose for this album?
Matty: Here's the thing. Christian music has influenced me so much, and it's such a constant reminder of who God is. All I wanted with this project was to be a part of that for someone else. I want this record to bless people, and I want God to use it. If God can use this record to open people's eyes to His goodness and His plan, then this project has succeeded.
JFH (Chase): That's fantastic. Is there anything else you'd like to say to Jesusfreakhideout and its readers?
Matty: Thank you so much for letting me be a part of this. It's a blessing. Please consider picking up a copy of the album. I'm very proud of it. I'm excited to hear what people think about it.
Matty Mullins's latest album, Unstoppable is available now wherever music is sold!

Bethel Music to Host "Come Up Here Worship Nights" This Spring
Fri, 27 Jan 2023 19:35:00 EST

Fresh Start Worship Releases New Song, "Excellent"
Fri, 27 Jan 2023 17:15:00 EST

Sarah Reeves Releases "Jealousy," Today, Jan. 27
Fri, 27 Jan 2023 17:05:00 EST

Matt Redman Supports "The Chosen" TV Series with New Song
Fri, 27 Jan 2023 16:55:00 EST

Sarah Kroger Releases New Live Single Recorded in London
Fri, 27 Jan 2023 16:45:00 EST

Housefires Releases Transformative, Community-Driven New Album
Fri, 27 Jan 2023 16:35:00 EST

Click here All News Headlines
|

RSS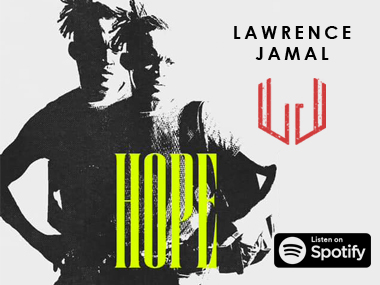 ---
---
---
---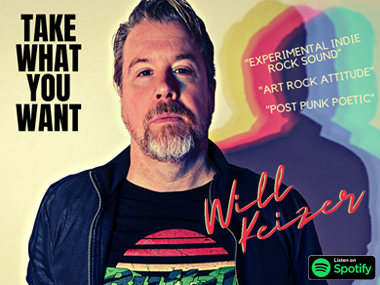 ---
---
---
---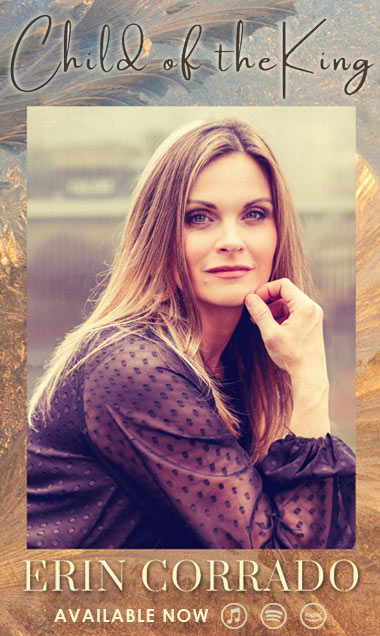 ---