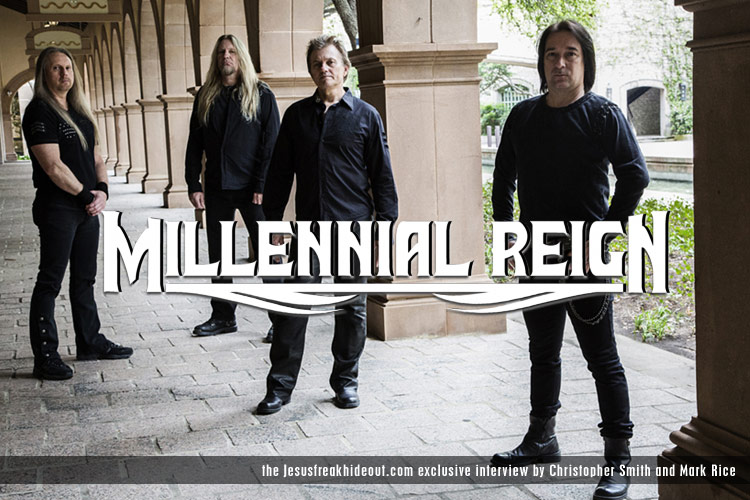 Metal band Millennial Reign's guitarist Dave Harvey took some time out of his busy schedule to talk to JFH's Mark Rice and Christopher Smith about their brand new album,
The Great Divide
...
This interview took place on: May 21, 2018.
JFH (Christopher Smith): Can you give a little background about the history and style of Millennial Reign for those unfamiliar with your music?
Dave Harvey: It actually started as a recording project. I had several songs from an earlier days 80s Metal band I had played in that never got released. I recorded all the music and brought in a couple friends, one to record drums and the other vocals. The second album, Carry The Fire, James and I decided to form into an actual band so we recruited three more members. The guys who were around on the Carry The Fire lineup were also members of a local metal band here in the Dallas area, which was their first priority. After we finished the tour with Stryper and a couple more shows opening for national acts, they decided they wanted to focus more on the local band they had and dropped out of MR. I knew exactly who I wanted for the band so I contacted Steve Nichols (drums) and Neil Bertrand (bass) to come on board. They were both interested and it's been a very good run since they joined. A few months later, James' construction business was taking up all his time. He decided he needed to focus primarily on his business so we discussed it and approached Travis Wills for vocals. I had about 90% of the new album music written so he began writing lyrics and recording demos to the music I sent him.
JFH (Mark Rice): How did the four of you guys all connect?
Dave: We've all been here in the DFW scene for a lot of years playing in bands that the four of us knew pretty well. We were all well acquainted with each other before we all ended up in the same band.
JFH (Mark): What have been the challenges and/or blessings of having a mostly-new lineup since Carry The Fire?
Dave: The biggest challenge I'd say is the rebuilding phase. That's always a bit time consuming but everyone here are all professionals. It wasn't near as challenging as some situations I've had. The blessings are definitely many. The sheer talent that everyone brings to the table is phenomenal. I thank God for these guys daily.
JFH (Mark): How does the album creation process for The Great Divide compare with the same process with Carry The Fire? Has it been easier as your second album with Ulterium, or have you faced more challenges?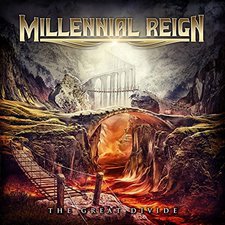 Dave: Carry The Fire was written in a sterile studio situation. The rest of the band was added after the album was mostly recorded. The Great Divide was much more of a team effort. I would write a song then we'd work on it in a rehearsal. Everyone would then add their ideas and write their own parts. As far as Ulterium goes, I couldn't have asked for a better label. It's a real partnership and we work very well together. They've made a lot of things possible that otherwise wouldn't have been.
JFH (Chris): Power metal tends to be especially notorious for "it sounds like this band" type comments. What are some of the most common comparisons you've had, and what are some you've heard that you completely disagree with?
Dave: The most two we hear, especially in album reviews are early Queensryche and Crimson Glory. Both are great bands so I definitely take it as a compliment. The one I saw in a Facebook comment one day said we sounded exactly like Stryper. While I am a Stryper fan and toured with them, I really don't agree with that. Stryper has a very definite sound, you immediately know one of their songs when you hear it.
JFH (Mark): What has the experience been like to tour with Stryper over the past few years?
Dave: They are great guys and very down to earth. They and their tour management both treated us very well the whole time we were together. Couldn't ask for a better band to support. I still talk to Mike and Oz occasionally. We even have a couple shows coming up with them again the week after our album release.
JFH (Chris): Can you explain the theme behind "The Great Divide"?
Dave: It's basically dealing with the loss of loved ones. We've all experienced it. The Great Divide between us and them once they're gone. It's comforting to know we'll see them again eventually.
JFH (Chris): What is your songwriting process like?
Dave: I just sit down and write what comes naturally. Sometimes I'll hear a riff in my head and other times I just hammer things out until I come up with something I like. Once I do, I will build a complete song idea around it. Then as I said before, we'll work it out as a team until we're satisfied with it.
JFH (Mark): Tell me about the song "Till The End." Is there a story behind it, or was it more of a general commentary on American culture? Or am I interpreting it totally wrong?
Dave: I think you've got the right idea. It's basically where we are as society today. I think everyone with a little age and experience can tell you things weren't like this when we were younger. But in a nutshell, I think we're seeing Jesus' prophetic word coming into reality.
JFH (Mark): Is there any song on The Great Divide that really stands out to you guys? Either because of the story behind its inspiration, what went into creating it, or some other reason?
Dave: Actually, I think we would all four have different answers to that question. For me personally, there's no one song that stands out, but a few of them. Not for the story but more how the music and vocal melodies came together. I like heavy but melodic riffs with a good vocal melody. A song has to have a hook and I feel Travis did a great job with that vocally.
JFH (Mark): What albums have you guys been spinning recently? Especially which new releases (stuff within the last year or so)?
Dave: I'm a huge Randy Rhoads fan so I still listen to a lot of his work and even spend a lot of time learning his solos. Newer stuff would include bands like Borealis, Bare Infinity, Firewind, Riot, Metatrone, Judas Priest, Nordic Union, Saxon... the list goes on. Also, I'm constantly looking for not so well known or up and coming traditional powermetal. There's a band called Burnclear you should check out.
Millennial Reign's latest album, The Great Divide is available now wherever music is sold!

Click here All News Headlines
|

RSS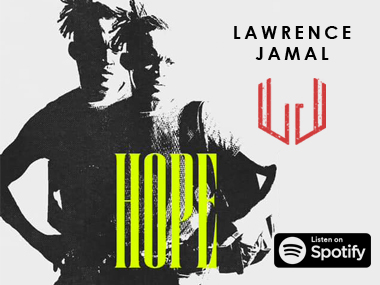 ---
---
---
---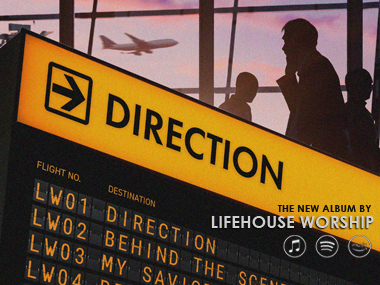 ---
---
---
---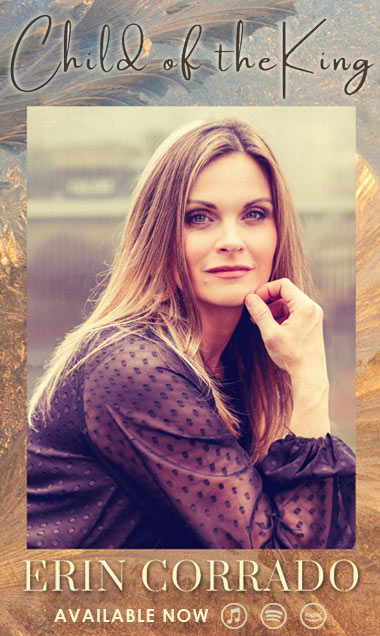 ---