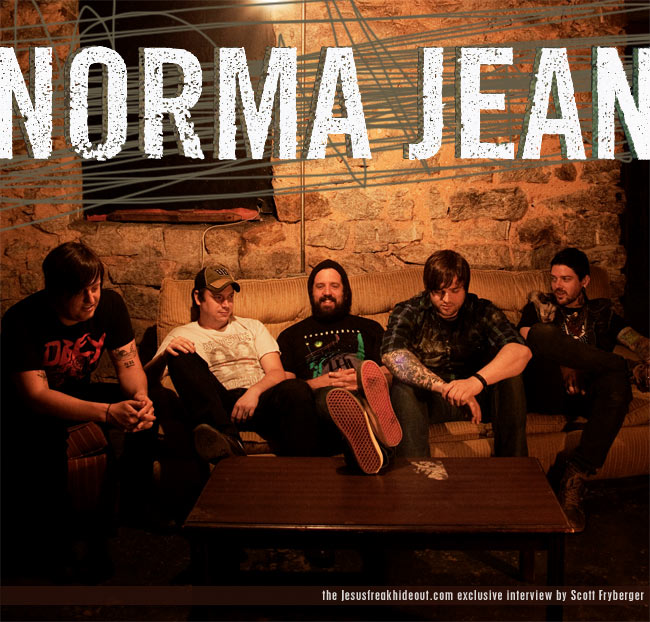 During the first leg of their headlining Explosions II Tour, Norma Jean frontman Cory Brandan took some time out before their Lawrence, KS, set to talk to JFH's Scott Fryberger about the new album and their upcoming Explosions II Part Deux Tour...
This interview took place on: 3/7/11.





JFH (Scott Fryberger): You guys released a new album last year called Meridional. Has it been a successful album for you so far?
Cory Brandan: Yeah, we've had a lot of fun with it. It's been really well-received. Probably more well-received than the last four records. Well, the last three, at least. So we've been really happy with it.
JFH (Scott): What caused you to move from Solid State to Razor & Tie?
Cory: It's not really anything that special. We were done with our [Solid State] contract and we wanted something different than what they were offering. I don't know if they really wanted us back anyway. *laughter* The truth is, you can't have loyalties to things like that, because on that side of the spectrum of being in a band, that's like business, you know? And the relationship between a band and a label is a business agreement, and if you're gonna run a business, which is basically what we're doing, we have to take the best deal. And that's what we did.
JFH (Scott): You guys change your sound a lot from album to album. Did Razor & Tie have any effect on what sound you were making at the time?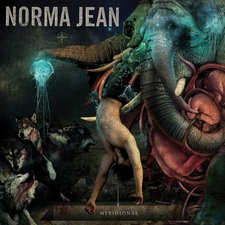 Cory: No, how could they? I mean, their job is to spend money and put our records on the shelves, and that's literally their only job. No label should have artistic input whatsoever. If you listen to all our records, you can see how they're all different. No two are the same. So that's us, 100%.
JFH (Scott): Has signing to Razor & Tie given you a bigger push toward mainstream?
Cory: Hmm.... no. *laughter* I don't know, maybe. I guess it would depend on how you define mainstream. I mean, we're not mainstream, I know that. Not that we would mind it. I mean, we write music and I want as many people as possible to hear it. So whatever outlet we have to use to make that happen, we're fine with it.
JFH (Scott): Overall, it's been a positive experience with Razor & Tie?
Cory: Oh it's great. 100%. They're the best. They're really passionate about what they do, they really like Norma Jean. We are by no means they're biggest band, by far. They just love the band and they wanna put out our records and that was really important to us.
JFH (Scott): A lot of bands lately have been pushing out albums one right after the other. Have you made any plans or made any progress on a new album?
Cory: Not at all. This is our first headlining tour for this record. Our plans are to tour as much as we can until we know for a fact that it's time to do something else. I mean, we wanna push this record to its limit. So we're gonna continue to do that until we just can't anymore. And then we'll start writing. So even then, it'll be a little bit before we have a record out.
JFH (Scott): How did you guys get hooked up with the bands you're playing with on the Explosions II tour?
Cory: Every tour, we just look and see who's out there. It's usually bands we like. If we like them, then we wanna tour with them. So we talk to them. And that's pretty much how it works. Nothing changed from when we first started being a band and touring to now. We wanna tour with bands that we like and bands that wanted to work with us. That's how it works.
JFH (Scott): Have you had some good experiences on this tour?
Cory: Yeah, good experiences every night. I mean, the best part of our day is on stage, so yeah, it's been great. A fun tour.
JFH (Scott): What kinda bands do you guys listen to when you're on the road?
Cory: Whew...that list is so long, man. I can't... I wouldn't even be able to touch the surface. We all like different types of music, from country to heavy music to...you name it, we like it. We like a lot of stuff, so it's kinda hard to name like specific bands or whatever.
JFH (Scott): Okay, fair enough. Let's talk about your side projects. What's the status of those bands? Are they gonna put out any records?
Cory: Yeah. One of the bands is Fear Is The Driving Force, and we have a record written, and eventually we'll record it, whenever that is. It's not something that is super important. It's just more of a fun thing to do at home. My brother plays in that band, and it's something we can do when we're at home - play music together and just chill.
JFH (Scott): And what's the other one?
Cory: I was doing a band called The Radio Sky, but that's pretty much done now.
JFH (Scott): What happened with that?
Cory: Good question. Ask them. *laughter* I don't know, we just stopped playing. People wanted to do different things, but we had fun with it for a while. We do have a record. It's free, so you can just go get it online. So it's out there in the atmosphere somewhere.
JFH (Scott): What's the name of that album?
Cory: It doesn't really have a name. It's just like a 'Hey, here's a bunch of songs we wrote' kinda thing. So, no name. Not really that important.
JFH (Scott): Besides your brother, are any of your Norma Jean bandmates involved in either of those projects?
Cory: Yeah, actually. Jeff is sitting right over there, and he plays guitar in Fear Is The Driving Force.
JFH (Scott): Oh okay cool. Now we talked a little earlier about you playing in Eso Charis before. Have you played in any other bands that people may recognize?
Cory: Yeah, I played guitar for Living Sacrifice for a couple years, before Norma Jean. Uh...that's it, I think. *laughter* That's all I can think of right now.
JFH (Scott): Wow, when did you play with Living Sacrifice?
Cory: Uh, like 2000-ish? Something like that.
JFH (Scott): That's right around the time I started listening to Christian music.
Cory: Oh, okay. Cool.
JFH (Scott): Now you said you're planning on touring a lot. Do you have any plans specifically scheduled after Explosions II?
Cory: Yes we do. We've announced one for May. We'll be out on the second half of this tour starting in May with a bunch of bands. Some awesome bands, different ones than this tour. And different cities than this one. Explosions II Part Two in May. So we'll be on tour this summer.
JFH (Scott): What do you guys do in your free time?
Cory: Drive to the next show. *laughter* We usually just try to chill out. Stay in the hotel or go to a mall or, you know, just whatever we can do to relax. We work really hard to be on tour, and we're usually pretty tired. So on days off we just try to hang and chill.
JFH (Scott): That's what I would do.
Cory: Yeah, it's a good idea. It's the ideal situation for the day off. *laughter*
JFH (Scott): If I could go back to Meridional, is there any overall underlying theme in the lyrics? Or were they just a bunch of songs you guys wanted to record?
Cory: No theme, really. I think we've tried to do themes before, but it really kinda limits you. You know, you get five songs in and then kinda run out of ideas for the theme. And we didn't wanna do that, so we kinda stayed away from the theme thing. But, the songs are open to interpretation to anyone that listens to it. We don't try to explain what our songs are about. I don't know, we like it that way.
JFH (Scott): Where in your top Norma Jean albums would Meridional be?
Cory: One.
JFH (Scott): Really?
Cory: It blows away everything we've ever done, in my opinion. And that's from a listening standpoint, too. Not just, being in the band of course I'm gonna say that. You know 'Oh, it's the best thing we've ever done!' I'm gonna say that next time, too. But hearing it for the first time, you could definitely tell that it is something very, very unique and something that we've never touched on before, musically.
JFH (Scott): That's it. Is there anything you wanted to add?
Cory: Buy our record, don't download it for free. 'Cause that's stealing.
Norma Jean's new album Meridional is available now!


Click here All News Headlines
|

RSS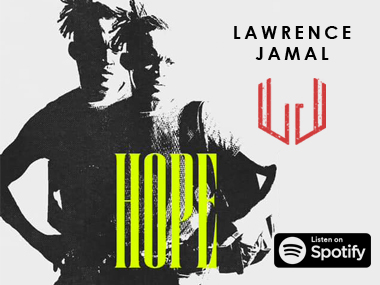 ---
---
---
---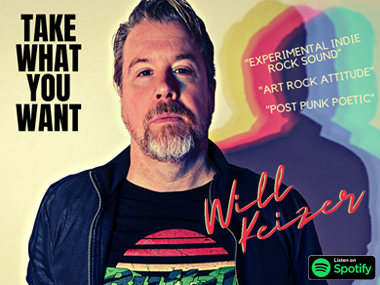 ---
---
---
---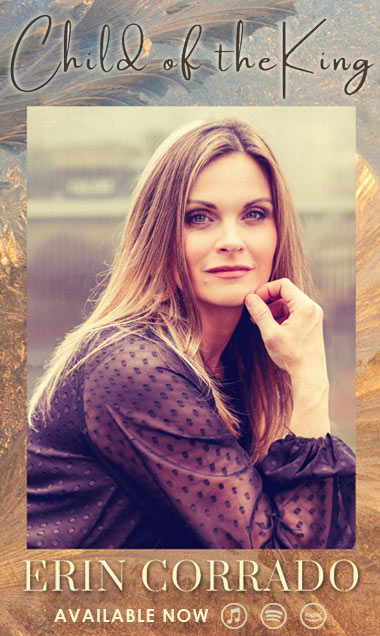 ---