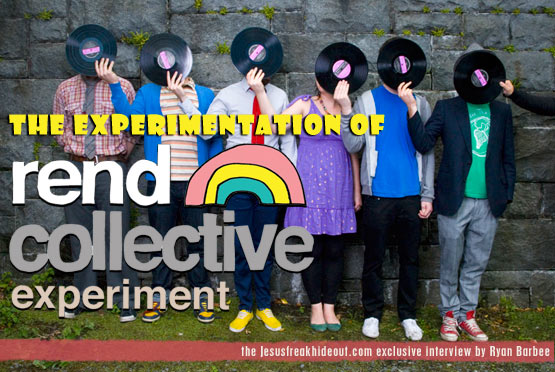 Hailing from Bangor, Northern Ireland, Rend Collective Experiment is attempting to connect music listeners with God in a fresh and honest way. JFH's Ryan Barbee recently caught up with the group to talk about their Kingsway debut Organic Family Hymnal...
This interview took place on: 10/6/10.





JFH (Ryan Barbee): First off let me say you all have produced a great offering of worship music. But for those who don't know Rend Collective Experiment; explain the name?
Rend Collective Experiment:
Rend
"Rend" means to tear apart. Isaiah 64:1 is a prayer that God would rend the heavens and come down, to be near us and real to us. Joel 2:13 is a call from God for us to rend our hearts and not our garments, which for us means don't put on an outward show, but be real and authentic. We call that organic.

Collective
We are a group of people more like a family than a band. We want to show people that we are a collective of people all journeying with God and each other and that we are not "special people on a stage." Each member of the body of Christ is as crucial as the next and we hope to encourage each one to their full potential.

Experiment Does anybody in life have all the answers? No! That is why we are an experiment. It is stepping out into the unknown with the faith and boldness that Christ has given us.
JFH (Ryan): From what I've gathered, Rend is actually a very LARGE band. Where did you all come from and how did you all meet?
RCE: We were all part of a movement of people in their 20s and 30s called Rend. It was a group of people who wanted honest connection with God and sacrificial Kingdom living. We started writing and recording songs together out of this movement and then released 2 EPs independently before signing to Kingsway.
JFH (Ryan): Who are some of your musical inspirations? (artists, bands, beatnik poets, cereal mascots etc.)
RCE: Sigur ros, Arcade Fire, The Frames, Rue Royale, Tony the Tiger, The National, Death Cab for Cutie, etc!
JFH (Ryan): There are a number of thoughts and ideas that I walk away having after hearing Organic Family Hymnal, (brokenness, justice, transparency, love) but I want to know from the source. What is the central theme of your Organic Family Hymnal?
RCE: The songs were written naturally out of the organic environment of our daily walk with God. From that environment, it's natural that some of the songs speak of our experiences of God whilst others are a response to who God is and what He has done for us. One of the main themes is the reality of God that we have experienced and how He has and continues to impact our lives on a daily basis.
JFH (Ryan): The album artwork is nice. It's different but cool at the same time. I've also noticed that some of your fans in Europe like to recreate it on some storefronts. What is the meaning behind it?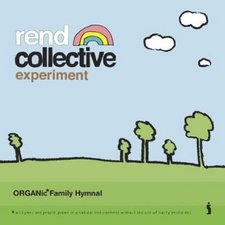 RCE: The songs on the album were birthed out of an organic environment in that they were written naturally out of our daily walk with God rather than being forced or processed. The artwork is in keeping with the organic theme of the album.
JFH (Ryan): A majority of Organic Family Hymnal has a very raw and intimate sound that isn't usually found in modern worship music. Was that a goal of yours or just something that happened?
RCE: We didn't specifically pursue something unique but rather we write songs that we enjoy and can relate to at the deepest level.
JFH (Ryan): "Come On My Soul" is such a great introduction to your album. Simple words and a melody that makes you want to dance. What's the story behind that track?
RCE: Often when we come to worship God, we come with walls of pride, selfishness or ungratefulness. At times, we come with a half-hearted response to Him. This song is a call to our souls to let those walls down and wake up to worship the Almighty God!
JFH (Ryan): What are your favorite tracks on the album?
RCE: Each of the songs off of the album are particularly meaningful in one way or another. Some were written out of hardship, some were written as a response to God's movement in our lives and others are a cry for things to come. The songs resonate with what is at the core of our hearts and so each carry a weight of meaning in their own right.
JFH (Ryan): I was surprised to hear David Crowder on the song "Faithful." How did you guys meet up and what role did he have in the making of the song?
RCE: We sent a crazy music video to David with us playing all sorts of instruments singing "DC we want you on our CD." He loved it and kindly sang on the album!
JFH (Ryan): "Above Everything Else" is probably one of the most dynamic songs on the whole album. It's a roller coaster of music and one of my personal favorites. What was the process of writing and recording it like?
RCE: As with all of the songs on the album, this song was written by a few writers. There are actually 4 main writers in the band and then we have others in the collective who come on board in the creative process. The actual process of recording included recording a children's choir at a local school! We think they sound amazing! This is also the only song on the album where both lead vocalists sing lead vocals in the same song.
JFH (Ryan): If there was some advice you could give to aspiring worship leaders/groups/bands what would you say?
RCE: Number one priority is to cultivate and maintain an intimate relationship with the Lord. We were made by Him and for Him and if we want to live out His desires on earth then we need to be growing in our daily relationship with Him. Also, it is important to strive for the best music and lyrics we can create but even more important is that we have a heart that loves those around us. It is easy to get caught up in the music/ministry and forget that the Lord called us to love Him and others above all!
JFH (Ryan): One final question: If you were a balloon; what color would you be and what shape would a clown form you into?
RCE: Brown and the shape would be a dinosaur! Rarrrrrrr!
Rend Collective Experiment's new album Organic Family Hymnal is available now wherever music is sold.


Click here All News Headlines
|

RSS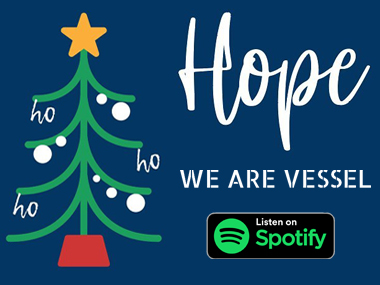 ---
---
---
---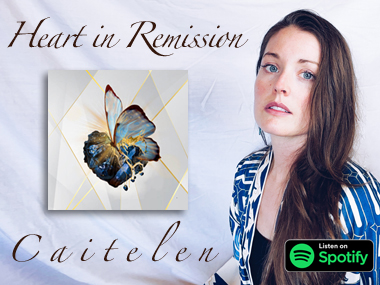 ---
---
---
---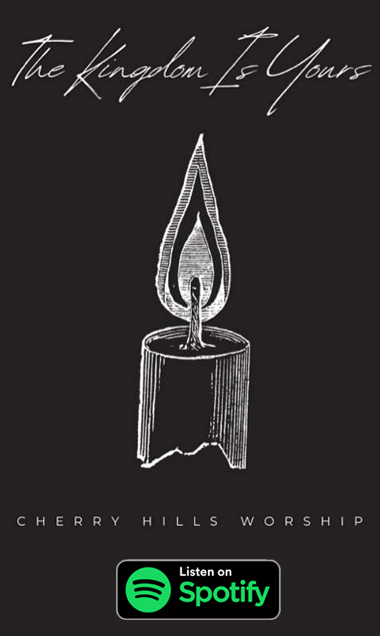 ---