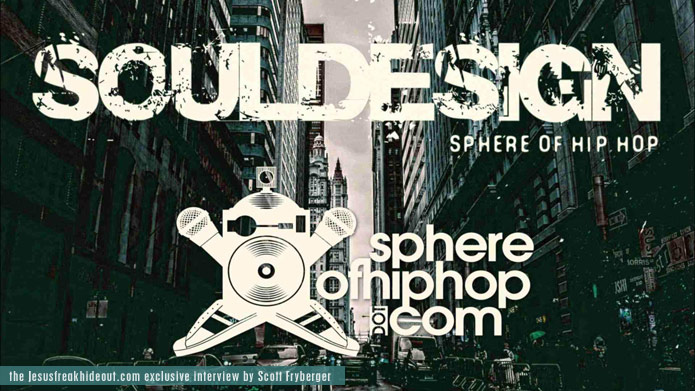 Founder of illect Recordings, Josh Niemyjski, also founded Sphere of Hip Hop back in 1997. In addition to partnering with tons of Christian hip hop artists to sell and promote their music, Sphere of Hip Hop also gives away music as part of an outreach program. With a new project coming up to help with the cost of giving away CDs, Niemyjski took some time to speak with JFH's Scott Fryberger about the project and other recent events...
This interview took place on: November 5, 2015.
JFH (Scott Fryberger): Between Uprok Records, Sphere of Hip Hop, and illect Recordings, you've got more experience in this industry than most people I can think of. What's kept you in it this long?
Josh Niemyjski: Good question. Something I ask myself often, haha. It's pretty simple really... I'm confident in my calling. I wrestled with it at great lengths when I was in college, even fought and prayed against it at points. I had a few trusted advisors share words of wisdom that brought it into focus. That helped me stayed focused and encouraged (most of the time). Also, seeing the fruits of seeds planted many years ago finally blooming... that's very encouraging for me to see. But I've had my moments where I think "what am I doing? I should just get a regular corporate job and be done with this."
JFH (Scott): Sounds like you're in it for the long haul, then. So, because of your experience, you were recently part of a small panel that compiled the top twenty Christian rappers of all time. What factors did you use in creating your personal list?
Josh: The overall goal was to represent the best of what the CHH genre has to offer from its origins to now. My criteria was solely based on rapping skill. It was difficult to not heavily weigh things like influence, record sales, and things of that nature. I interpreted it as being more about just the raw skill of rapping. A lot of artists sound great but maybe aren't saying something that makes you want to rewind and catch something you missed. Our genre has come a long way and has a lot to offer in terms of lyricism. So I tried to separate out a lot of external factors when I presented my list. I began with a list of about 50 names and ranked them. Then I turned in my top 20. A few guys were left off purposefully. I knew a few other panelists would mention them so that allowed me to fit in some others. I could have confidently turned in a list about 50 strong that are exceptional talents.
JFH (Scott): How have you handled the inevitable negative reactions to the list, and are you happy with the final list that was posted?
Josh: At first, the reaction was strongly negative and that was about it. It made me scratch my head a little... I had expected that type of disagreement but not quite so strongly so. As time passed, I think the response leveled off and I started to see more positive responses. But I didn't participate just to hear how much people agreed with me. The best responses were "I don't know some of the names here, but I'm going to check them out now and learn the history." Any time you do a "best of all time" list, you're essentially forcing people to do some homework. For some, that's met with open arms. For others, they're mad that you've given them an assignment. It also forces listeners to step beyond "my favorites" to find who are exceptionally skilled. The final list was going to be representative of the six panelists' diverse opinions. We all disagreed a lot, but I trusted that each of them would properly handle the exercise with a critical and fair approach. I'd have had some different placements in the top 20 but didn't have really any issues with the final product.
JFH (Scott): I, for one, liked the way it turned out for the most part. I was surprised by a few on the list, but it was a good one.
Josh: Yeah, me too. It's a great jump off point for discussion and also to educate. Our scene is so strong these days and it's really dope to see how deep the talent pool is. I could've named 12-15 artists that've jumped into things in just the past few years that would make a case to be included.
JFH (Scott): Well, let's talk about your new project, Soul Design. Tell us about the goal of this compilation.
Josh: Soul Design is a labor of love for me. About ten years ago, a few youth outreaches hit me up and asked for donations. I had plenty of CDs on hand so I mailed out a few boxes and went on my way. A few months later I received letters and photos from a few of them. I was pretty blown away by the positive impact. From my perspective, all I did was give them a CD. But to the kids it meant a little more. It gave them hope and encouragement. I kept seeking out new opportunities to give and fast forward to 2011, I just ran out of resources to be able to do this. I'd been doing the CD Outreach program very privately. Once we ran out of money, I had to find another way. That birthed the idea of the Soul Design project itself. We raised some support to record, mix, and master the project. The extra proceeds are being used to cover CD manufacturing and mailing. All artists and producers donated their time and talents. The goal of the compilation is to equip leaders of the youth programs we work with, offering them something they can gift young people with that offers a different worldview from what they see on TV and hear on the radio. Artists that have been through what they are going through. Simply knowing another person understands where you are can be a life-changer. We're hoping to offer some hope through the tool of hip hop music.
JFH (Scott): Were all of the artists on Soul Design on-board from the very beginning?
Josh: Without putting anyone on blast, yes, I did have others in mind. It was a challenging process to get everyone on board and get them to hit our deadlines. It retrospect, I shouldn't have been surprised at the slow pace of things. We did have commitments from a few dozen artists and producers. I'm excited about the next volume we'll be doing. I learned a few things on this one. Given how things work, I plan to be well into the next volume before I let anyone know what's going on with it. Underpromise and overdeliver, haha!
JFH (Scott): There you go! When does this first one come out?
Josh: Friday, November 13th. It'll be on all digital outlets in the US and internationally. We've got some CD copies available at the Sphere of Hip Hop Store for anyone who likes CDs.
JFH (Scott): I know you're short on time, so I'll leave you with one last question. Are there any upcoming Christian hip hop releases that you're particularly excited about?
Josh: That's sometimes a tough one to answer because I know about so much stuff that I'm not allowed to talk about. I'm always checking for quite a few different artists. I have personal favorites but keep those to myself so it doesn't become a stumbling block to the internet heads haha. But to fully answer your question... this fall is a bit weird in that nobody seems to be ready to drop something really soon. On records I'm working on, the Illect Recordings label has projects in works by a few including: Sareem Poems, Ozay Moore, MidCentury Modern, Sivion, Sebastian Hochstein (fka Jaq), Imperial & Kinetik, ReFlex the Architect, Sundance, Change, Sojourn, DJ Aktual, Jay Rhodan, DJ Because and some new additions. Busy year!
JFH (Scott): Wow, that's a lot! And will you still be doing your $1 CD sale through the near future?
Josh: Yeah, it's a lot. We've got a really great squad of artists. Yes, the $1 CD sale will be going for a while longer. We've got 25,000 CDs available for that. All the proceeds are funneled to the CD Outreach program. So you can snag some music on the cheap, support SOHH, and help us get some music into kids hands all by buying some CDs. Win, win, win!
JFH (Scott): Awesome. Thanks man! Anything else you'd like to add?
Josh: Appreciate the opportunity bro! I'm thankful for chances to influence and impact the younger generation of hip-hop heads. Blessed to be a blessing. Any purchases of the full Soul Design album allow us to send out about five CDs to the youth programs we support in fifteen countries.
If you like hip hop and want to help Sphere of Hip Hop spread the gospel through it, pick up a copy of Soul Design at your favorite music outlet!

Bethel Music to Host "Come Up Here Worship Nights" This Spring
Fri, 27 Jan 2023 19:35:00 EST

Fresh Start Worship Releases New Song, "Excellent"
Fri, 27 Jan 2023 17:15:00 EST

Sarah Reeves Releases "Jealousy," Today, Jan. 27
Fri, 27 Jan 2023 17:05:00 EST

Matt Redman Supports "The Chosen" TV Series with New Song
Fri, 27 Jan 2023 16:55:00 EST

Sarah Kroger Releases New Live Single Recorded in London
Fri, 27 Jan 2023 16:45:00 EST

Housefires Releases Transformative, Community-Driven New Album
Fri, 27 Jan 2023 16:35:00 EST

Click here All News Headlines
|

RSS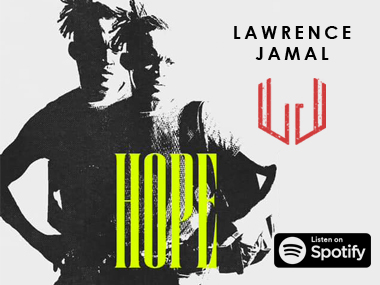 ---
---
---
---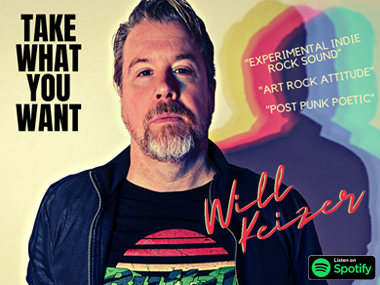 ---
---
---
---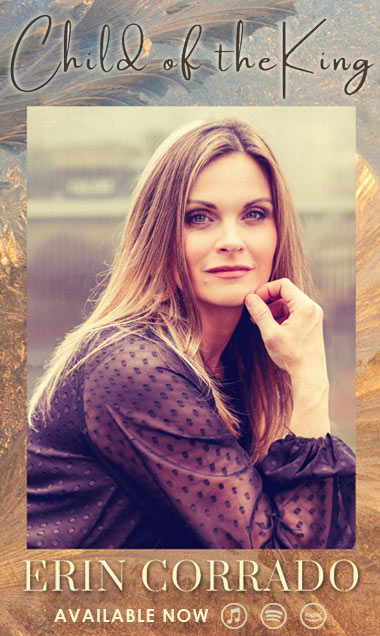 ---