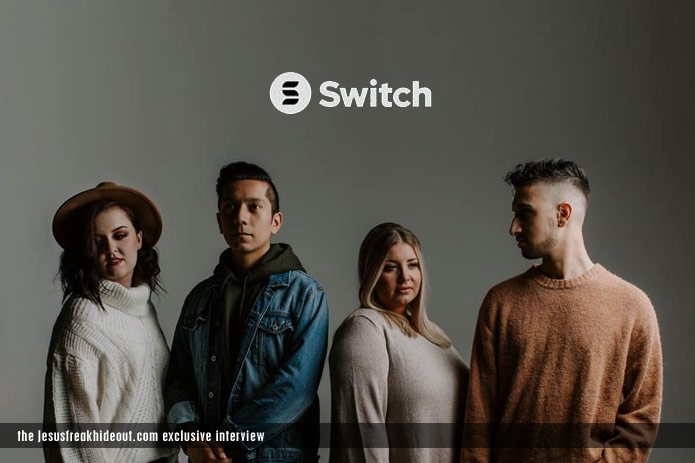 Hot off the success of their debut EP and single "Symphony," Jesusfreakhideout.com's John Underdown caught up with Cassidy Estevez, lead singer of the worship team known as
Switch
, to talk about their ministry and what's ahead for them...
This interview took place on: June 11, 2019.
JFH (John Underdown): First off, congratulations on the chart success! How does it feel? Were you surprised with how well "Symphony" has been received on the radio?
Cassidy Estevez: Thank you! Yes, we never could have imagined the song would climb the charts like it did. It has really been a whirlwind! Every day, we are just in awe at what God is doing through this song and how He's using it to encourage so many people with His hope and love. It's unbelievably amazing!
JFH (John Underdown): What is the story behind the song? How did it come about?
Cassidy: When we sat down to write these songs, we knew we wanted to write about things that would resonate with our church, and also with the global church. So, we told stories about people we know and the struggles they were going through. It felt like there was a common thread of chaos, whether it was problems in marriage, raising kids, loss, or unemployment. And, as we wrote, we kept those specific people in mind to help us stay focused on what we wanted to share with them. We wanted them to know that even in the middle of the chaos, God is in control and He's writing a beautiful symphony out of it all.
JFH (John Underdown): In general, what is the writing process like for you as a group?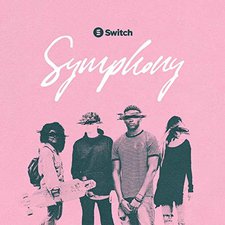 Cassidy: Our process is like what I just described--us coming together to share the stories of the people in our church, the people we get to walk through life with and pastor through hard times. Every song represents what's happening in our church and in our communities, and we're usually able to pick up on trends or themes that direct our writing. We think about how to minister to these people who are facing difficult situations and what we would say to them if we were having a conversation in the lobby or over coffee. Then, we write lyrics that serve as a prayer for our people to sing and declare God's truth over their lives.
JFH (John Underdown): For those who may be unfamiliar with Switch as a band/ministry, could you tell us more about who you are and how you came together?
Cassidy: We're a collective of worship pastors at Life.Church, which is based in Oklahoma and has 33 locations across 10 different states. Our church's mission is to lead people to become fully devoted followers of Christ, and that's also our goal as a group. We want to inspire people to pursue a personal relationship with Jesus through each and every song we write. As worship pastors, we believe this is our calling and it's such a privilege to be able to encourage the Church in this way.
JFH (John Underdown): The sound on your debut EP, though decidedly pop, contains influences of other genres. What are some musical influences on the band?
Cassidy: Together, we have pretty eclectic taste! A lot of us listen to Top 40 music, so our sound is influenced by what we hear there. But we can't ignore the classic sounds that stand the test of time, like The Beatles. There's so much great and inspiring music out there today, and honestly, we can find inspiration in anything we hear. For this album, we worked with Louis Biancaniello who produced albums for some top pop artists. We really tried to create a sound we felt like hadn't been done before, and it was a lot of fun.
JFH (John Underdown): What kind of message do you hope people will take away from "Symphony" -- the song and the rest of the EP?
Cassidy: We hope everyone who hears these songs would be encouraged in their faith and that they choose to press in closer to Jesus. The songs on this EP tackle important issues like identity, value, worth, and purpose. We want people to be able to drown out what the world says about them so they can focus in on what God says about them and root their identity in Him. We hope people play these songs in the moments where they feel like everything is out of control and be reminded of God's goodness and faithfulness--that God has a purpose and a plan for their life they can trust.
JFH (John Underdown): What's next for you?
Cassidy: As pastors, our mission is to reach as many people for Jesus as possible. So, our plan for the future is really just to continue making music that honors God and, hopefully, inspires people. We truly feel like God has more He wants to do through us and through the music we write. So while we don't have anything new to announce yet, stay tuned! We're just getting started.
JFH (John Underdown): Finally, a silly question: Would you rather be a traveling minstrel band in Medieval Times or be a part of the next Psalty the Songbook tour?
Cassidy: Definitely a traveling minstrel band in Medieval Times. It's not even close...hahahaha!
Switch's debut EP, Symphony is available now wherever music is sold!

Click here All News Headlines
|

RSS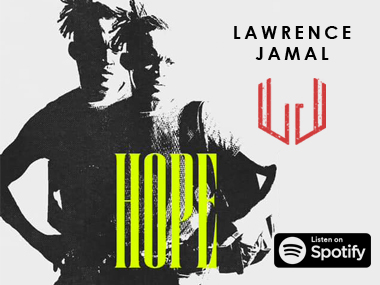 ---
---
---
---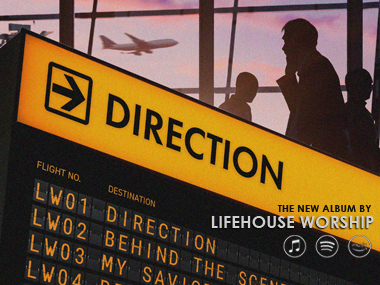 ---
---
---
---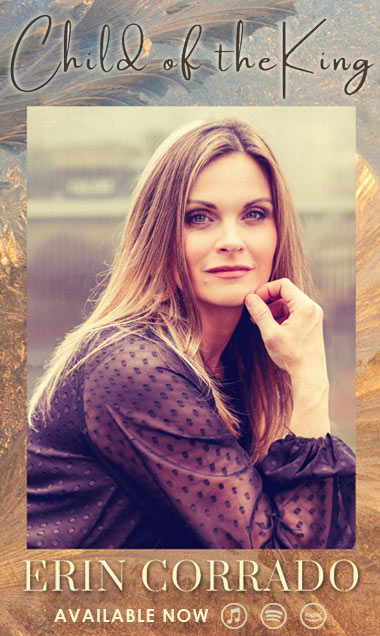 ---