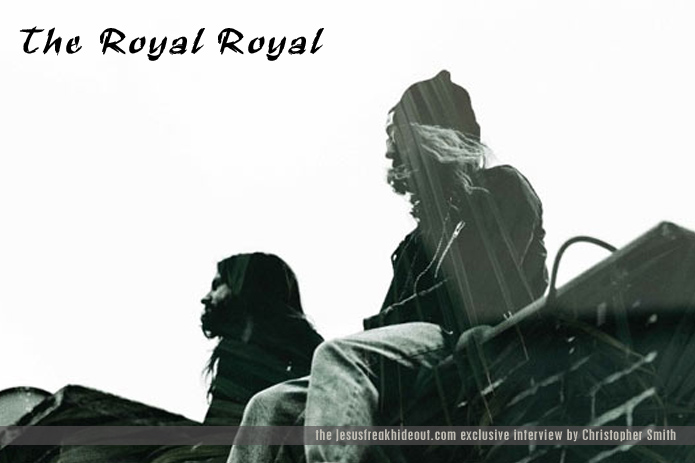 With their recent signing to BEC Recordings and the releasing of their third full-length album,
Rococo
,
The Royal Royal
's Nathan Finochio took some time to answer some questions from staff writer Christopher Smith. (You can see his review of the album
here
.)...
This interview took place on: September 21, 2017.
Click here
for The Royal Royal's Artist Profile page.
JFH (Christopher Smith): How would you describe your music to a new listener?
Nathan Finochio: Our music sounds like the something of each genre. I hate to put a single label on it (though it's obviously Christian), but I think it's a bit of an amalgam of pop, folk, rock, soul, punk, and maybe a few more.
JFH (Christopher): What's the story that landed you guys on BEC Recordings?
Nathan: Nate and I have a friend who is a fellow artist and works with the label. He was kind enough to introduce us to some folks there and we felt like a new opportunity had presented itself. We didn't really hesitate about it. The fact that we get to make music still blows my mind! And we're so grateful that BEC wanted to work with us on this album.
JFH (Christopher): I appreciate the slightly mysterious album title Rococo, especially because I work in architecture. You guys are all about combining ancient truths with modern sounds--is that part of the inspiration for the album title? Can you elaborate on the theme of Rococo?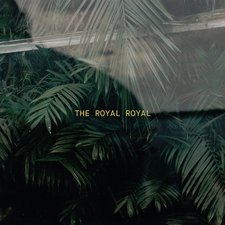 Nathan: The idea behind Rococo was that we wanted to do something more artistic than before. The Baroque architecture is more ornamental than it is architectural, and I think we're at a place where we care about details in our music more than ever before. We want there to be shine and shimmer and almost an extravagance to our music and I think the whole Rococo movement in Catholic art was really based on that desire to become extravagant for God--to make his praise glorious. It's really an attitude of triumph. So Rococo, for us, is an attempt (however feeble) at covering everything in gold. Make every song as artistic as it can be.
JFH (Christopher): What kind of response have you been getting for "Neon Sign"?
Nathan: Ha! I think folks are enjoying it. It's very Americana, you know. Very Bruce Springsteen. But there's also vibes from The Police. So, all in all, it's got an energetic sound that people seem to be enjoying.
JFH (Christopher): What was the hardest song to write on Rococo?
Nathan: That's a hard question. They were all very easy and natural. We mapped the whole album in under a week, so it didn't feel painful at any point. Nate would probably have a different answer but I think Love 3 was the most challenging for me. I couldn't get the words right. I couldn't even sing it right; and then we tried to write the bridge for it three times and none of them worked. But somehow it came together. I think it's the only song on the album that I'm still bothered by. But, like every piece of art, you have to just walk away at some point. Give it your best, and then walk. Artists desire perfection, but that can easily turn into obsession, which is just megalomania.
JFH (Christopher): I believe I mostly hear Gabe's voice on the album--is he the "lead singer"? How do you divy up responsibilities as bandmates and bothers?
Nathan: Yes, I do most of the lead singing. It's really all I'm good at. If people heard me play piano or guitar they'd probably want their money back. Nate is probably the most gifted musician I've ever met, and so he naturally plays most of the instruments on our albums. We're both sharply opinionated though, so it can sometimes look like the 4th of July when we're in the studio arguing over something dumb.
JFH (Christopher): "Champion" has a bit of a calypso vibe which I really enjoyed, was that intentional? What was the process of putting that song together?
Nathan: Champion was a song that I championed (pun intended) from the beginning. I think we just had the first turn of the chorus and the theme of "Champion" when Nate was beginning to doubt if it would go anywhere. He kept saying "'Champion' sounds cheesy!" But I kept pushing through and insisting that it was a winner and we finally finished it. There's definitely some Peter Gabriel, Toto and Tarzan soundtrack vibes in there.
JFH (Christopher): "Love 3" has some intriguing metaphors for hope, mercy, and love. What was the songwriting process on that one?
Nathan: I think I already answered this a bit, but the idea came from reading some of George Herbert's poetry. He was a 17th century Anglican priest who wrote some of the most sublime yet simple verse on Christianity that I've ever read. Anyways, I lift the chorus from a quote in one of his poems called "The Agony" and then used the imagery from another of his poems called "Love 3." So I suppose the song is a bit of an homage to Herbert. But it's also a bit of a description of the Church--the Temple of God. It sings of what it's like to be at home in God, with all the virtues and ministries there, building us up and strengthening us in Christ until we become transfigured. By the way, the bridge idea came after all those repeated attempts but really as cry of gratitude, simply saying "Allelujah."
JFH (Christopher): Who is the female guest vocalist on "I Found Love"? Her voice really complement Gabe's silky smooth vocals.
Nathan: That's my sister, Tiffany! There's honestly something about the connection between family vocals that just fits. It's inexplicable, but undeniable. We knew that that song needed a female lead, and Katy Perry wanted to do it, but we said, "No, Katy. Tiff's gonna do it."
JFH (Christopher): I really like all the acoustic videos you guys have done for your previous two albums, can we expect more of those for Rococo? By the way, you guys have the coolest sunglasses in those videos.
Nathan: Ha! Thanks, man! Ya, we love doing that type of short and live video that strips the song down to its natural beauty. So, yeah, there are definitely more acoustic videos in the works! Stay tuned.
JFH (Christopher): What has God been teaching you lately?
Nathan: That's also a very hard question to answer. Where do I begin? I think I'm at a point in my walk with God where everyday feels like discovery. I've never been more in love with Jesus than I am now, but I've never felt so ignorant of Him than I do now. If there's one thing I would say that I am learning, it's how to deny myself, take up my cross, and follow Jesus (Matthew 16:24). I hate pain. And I hate losing. So, when it comes to the call of Christ in death and losing my life, I naturally find everything inside of me trying to resist; being drawn towards despair. But Christ is teaching me how to persist, how to hope in Him. George MacDonald once said, "We die daily. Happy those who daily come to life as well."
The Royal Royal's latest album, Rococo is available now wherever music is sold!

Click here All News Headlines
|

RSS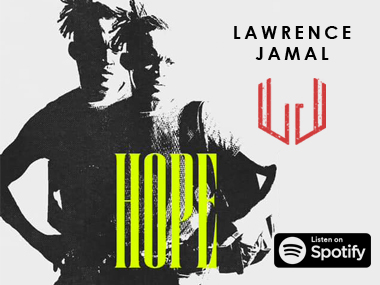 ---
---
---
---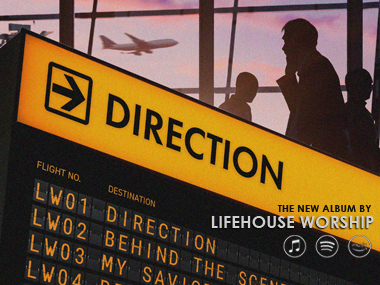 ---
---
---
---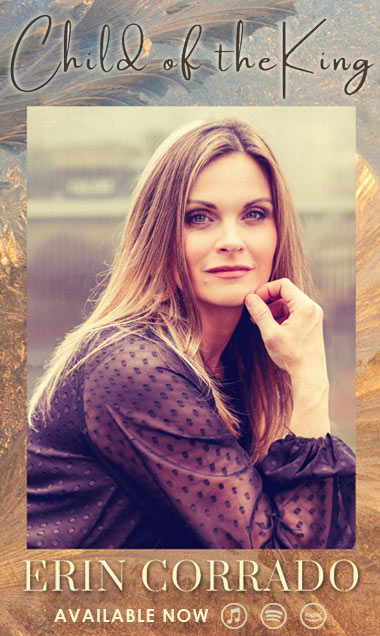 ---