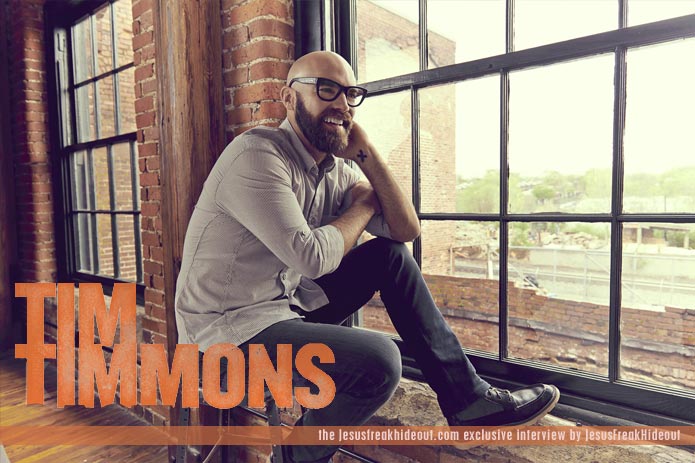 On the heels of realasing a children's album
Who I Am
Tim Timmons
took some time to answer questions from JFH's Michael Weaver, John Underdown, and Mark Geil...
This interview took place on: October 4, 2017.
Click here
for Tim Timmons's Artist Profile page.
JFH (Michael Weaver): The story of what God has done in your life is truly powerful and inspiring. Do you find that people are able to connect you with due to your circumstances?
Tim Timmons: Yes, I always say that pain understands pain and sorrow understands sorrow. Anyone going through a hard time has a better opportunity to talk to someone else who is experiencing pain and sorrow, whether that's the pain of losing a child, cancer, or a broken relationship. I think people trust me; that I have been through it, am still in the process of going through it, and finding Jesus in the midst of it. So when I write and sing a song about trusting Jesus in the midst of difficult times, people are encouraged to pray that prayer alongside of me.
JFH (John Underdown): What led you to start 10,000 Minutes ministry?
Tim: It hit me that there are 10,080 minutes in a week, and I had spent my life inviting people to the 80 minute gathering on Sunday morning. The problem with just focusing on the 80 minute gathering of the church, is that we are forgetting the other 10,000 minutes of the week that Jesus is at work in all things. At the end of the Sermon on the Mount (where Jesus talked to a bunch of people on a mountain :) ), Jesus said, whoever hears my words and puts them into practice all week long, is wise, and if you don't you're a fool. And, it hit me that I am very wise for about 80 minutes a week. I practice surrendering my worries and fears to Jesus while I'm gathered as the church, but when I scatter as the church, I forget to practice what Jesus has invited me into all week long. So, 6 years ago, my family and community started putting Jesus' invitations into practice all week long, and we are changing because of it. At 10000minutes.com, we are inviting, inspiring, and equipping people to practice Jesus all week long.
JFH (John): The theme of identity in Christ seems to run through the album. Why go with that theme for a kids' album?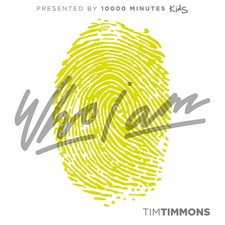 Tim: Most of our adult issues all stem from a wrong view of God and a wrong identity of ourselves. So, what if we could start inviting kids into who they are from a young age? I love the statement that our feelings are our kid's floor. I really wanted to give kids prayers that they could pray for the rest of their life, especially focusing on their identity in Jesus.
JFH (Mark Geil): How does writing an album for kids differ from your normal songwriting?
Tim: Part of what makes a good song a good song, is the hooks that stay with you day and night. And then, great lyrical content to back it up. The lyric of these songs may be simpler than my normal records, but the invitations are the same. My dad always says, "If you can't explain something to a 3rd grader, you don't understand it." So, this is a good practice for me to explain who we are in Jesus.
JFH (John): What is the background for "All I Really Want"?
Tim: Years ago my dad asked me if Jesus was enough for me. I wanted to answer him that of course, Jesus is enough for me, but once I got home I realized that at least I didn't live as if He was. When I look at the things I'm worrying about or wanting, you can easily see that Jesus alone is not enough for me. I want so much more than Him. We don't need to ask Jesus to be with us, He already is; so we get to welcome Him into all the parts of our day. As I have been inviting Him into all the circumstances, worries, and details of my day, the more I'm finding He's enough. I use a lot of references to Psalm 139 on this record, and at the end of that psalm, David welcomes God to search and know His anxious heart. You don't ask God to search you, unless you trust that He is good and knows what's best for you.
JFH (Michael): Sonically, this album is a big departure from your previous material. Are the pop sounds something you've always wanted to tackle, or are they simply to be more engaging to the younger audience?
Tim: Pop music is in my blood. I felt the freedom to open up my hidden pop self, and I had so much fun creating music that I probably wouldn't do for my normal records. But my hope was, that this record would truly be kid tested and parent approved.
JFH (John): Where did the idea behind "King of Forever" come from?
Tim: This song is a mixture between Psalm 139 and Colossians 1. Jesus, the King, was before all things, in all things, and is the beginning and the end of all things. The more that we understand how greatly involved Jesus is in our world and in our circumstances, it can drive out fear. We do not need to invite Jesus the King into our world, He has already invited us into His world where He is at work in all things, and we can walk unafraid as adults and kids.
JFH (John): What is some advice you have for cultivating a healthy spiritual environment at home? How do you keep kids interested in the things of Christ?
Tim: When Jesus invited the people to put into practice His words, I think He meant that literally, whether you're 6 or 86. We can teach our kids to believe a certain doctrine about God, but until we help them live it out, we're not shaping their hearts. Since we've started 10000minutes, we have been putting into practice Jesus' invitations all week long in my house. For example, my son was being called names at school, and that week our practice was on praying for our enemy. I told him that this bully may not change, but his heart will in this process. And so we practiced praying for this kid all week long, and our hearts for this kid began to change. We could've done a Sunday school craft project on praying for your enemy, or we could put it into practice all week long.
JFH (Michael): Are there any plans for a "regular" Tim Timmons album, or has all of your attention been focused on this release?
Tim: I've begun writing for my next record, and I'm so excited about it!
JFH (John): Just for fun, would you rather captain a pirate ship or a space ship?
Tim: Because I love Pirate Booty and I used to have a mySPACE page, it's hard for me to answer this! I plead the 5th. But if you really want an answer: space ship.
Tim Timmons's latest album, Who I Am is available now wherever music is sold!

Click here All News Headlines
|

RSS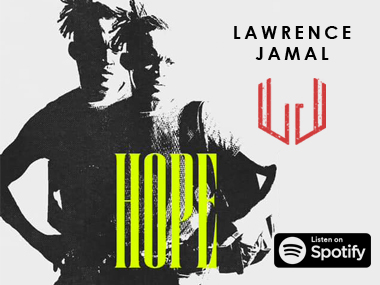 ---
---
---
---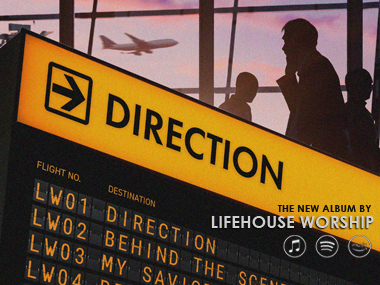 ---
---
---
---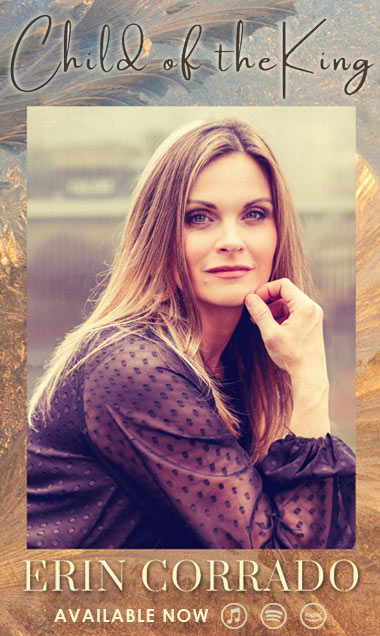 ---