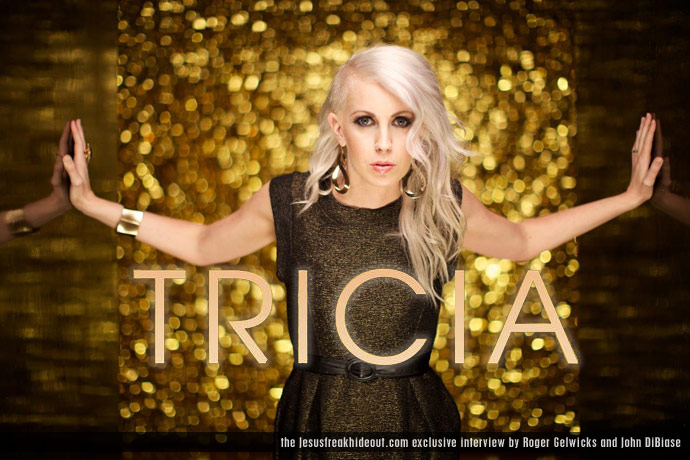 Former Superchick vocalist
Tricia Brock
has been very busy since the band retired from the road. When she hasn't been writing and recording for her new solo album,
Radiate
, she's been busy adjusting to her new life as a mother. Jesusfreakhideout.com's Roger Gelwicks recently addressed the musical side of Tricia's solo career, while John DiBiase talked to the young mom about raising little Ava...
This interview took place on: 7/29/13.
JFH (Roger Gelwicks): You've been in this industry for over a decade now. What's been the biggest surprise in your career?
Tricia Brock: Am I that old? Oh no, I must've started Superchick when I was 8! :) Well, two things were surprises: I was always amazed at how loyal and long lasting fans were to us. We seemed to connect with people and really started to feel like friends. They supported us album after album, tour after tour. The second would be how much things change when you go from a band you've been with almost 15 years to being a solo artist. It's pretty much like starting over in a new industry. It's been tough to even let the Superchick fans know about my record so they can be a part. I heard people say it and I guess I saw other artists do it and a lot of times their solo careers failed. But I didn't quite see it until I stepped into it a few years ago.
JFH (Roger): How has your creative direction changed since The Road?
Tricia: The Road was really this special kind of thing of its own for me. I had always wanted to release a worship record and it seemed like that was what we were meant to do at the time for my first venture away from Superchick. When I started working on The Road, I was still traveling with Superchick and working on new Superchick music, and that was of course my main focus. So it seemed to be perfect to write a worship record and tour that so it wasn't confusing to fans what I was doing or if we were splitting up. It was a reflection of the kind of worship that connects with my soul the most.

Radiate is all its own. I knew as a solo artist I would be in the pop world. But musically, records tend to just shape themselves as you write over time. I think Radiate is exactly what I might've pictured it being over a year ago when we started writing. I love where it went and the side of me that it reflects.
JFH (Roger): Songs like "Good to Be a Girl" and "Mirror Mirror" remind me of past Superchick songs like "One Girl Revolution" and "Barlow Girls." What prompted going back to these sorts of themes for Radiate?
Tricia: I think the 15 year old, tall and way too skinny, zits-on-my-face Tricia is still in there. I just feel the way we view ourselves shapes us so much and it affects us way beyond our teen years. We are being shaped and changed throughout our entire lives, so I think we can always use these reminders. I now have a little girl, Ava, and I think some of these songs like "Daughter of the King" came out because of how I see her, want to love her and show her how to really love herself. They are songs I would want her to hear when she's 12 and when things are getting tough to be a girl.
JFH (Roger): In your experience, how has making solo albums been different than recording Superchick albums?
Tricia: It's so different than what I had experienced. My husband Nick and I have written together with other writers and he has produced both of my albums. I'm getting to hear it from the demo stage until the last mixes and I'm part of the writing and production even more than with Superchick. It's almost always my thoughts or ideas we write about because I wanted it to feel like my record in every way. We write melodies for my voice and sit and try to perfect it before we even move to demos. It's been a totally new process for me, even how we go about writing. And I enjoyed both. I was so used to how things worked with Superchick. So it's been a lot of change the last couple of years.
JFH (Roger): Which song from this new record do you connect with the most personally?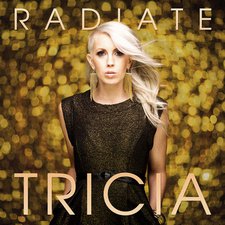 Tricia: I would say my song called "What I Know." It's a song about the places in life where maybe things aren't turning out the way we want. We might not have the answers we're seeking, but we know His ways are higher. That He is good. He never lets us go. So we choose to hold to what we know and not just what we feel or see in circumstances around us. Some days, we don't even have the words to pray to ask for His help. The words of this song feel so real and raw. I know that every person who hears it will say, "Yep, I've had those days." Laying there worrying about our tomorrows because the weight of our unanswered questions are so heavy, sleep just escapes us. It is a beautiful song about real, honest faith moments when we choose to believe what we know and not what we feel. I'm leaning on that truth more and more as a woman and a wife and a mom.
JFH (Roger): How has Chase Lovelace's recent passing affected your album's concept (if at all)?
Tricia: Our record was mostly done when Chase passed away. But there is a song called "Without You" that came to me one day while I was driving. Chase's health had suddenly gotten worse and it was so heavy on me. I kept putting myself in his mom's shoes; praying for her as much as Chase - for peace in a place I cannot fathom, trying to let your son go. We got together with Phillip Larue and this song came out of my emotions and feelings there. There is heaviness in the song but there's also hope; there is something light and hopeful there too. I wrote the second verse about Chase, not knowing he would pass away just days after I wrote it. I actually sang "What I Know" at his memorial service because his family wanted us to be a part of honoring his memory. I sent them a couple new songs and His mom wanted this one. I will never sing that song again without thinking of him and that day, and his mom standing with arms stretched out to Heaven, believing those words with all her heart. I know that there were angels all around us, because I wouldn't have made it through that song on my own that day.
JFH (Roger): What has God been teaching you lately?
Tricia: What I was sharing about the song "What I Know." I think those same issues of struggle and trusting in Him, laying my cares at His feet and believing He hasn't let me go. Remembering that relationships are more important than dishes or a to-do list (because I can't seem to finish my to-do lists most days lately, ha ha!). They're more like "Attempt to-do" lists. But it's so easy to feel like a failure at the end of a day because I couldn't get it all done. So I am learning to prioritize and let things go, but I'm still learning.
JFH (Roger): Is Superchick officially over (and if so, why?)?
Tricia: Superchick is over as far as touring and more writing. We had some great songs we wrote together before we decided to call it quits and I believe those will be released in some form. We want to share those songs that came out of our last season together. The last couple of years were a combination of needing a new record and the economy getting so tough for bands and a lot of personal things within the band made it really tough for us to keep touring. It was kind of logistics, sadly, that made things slow down. And then when Chase got sick and went home for treatment, I don't think any of us had a desire to replace him and go on. It felt like our goodbye to him was our goodbye to the band, too.
JFH (Roger): What music/artists have you been really into lately?
Tricia: I love the new Stellar Kart record and the new Hawk Nelson single is so good. Jamie Grace has become a friend and I'm so proud of her and love her vibe! I've always loved Leeland and just heard a song of theirs on the radio yesterday...excited about that. I'm liking country music more and more...I always said I'm a little bit country, a little bit rock n roll. Haha.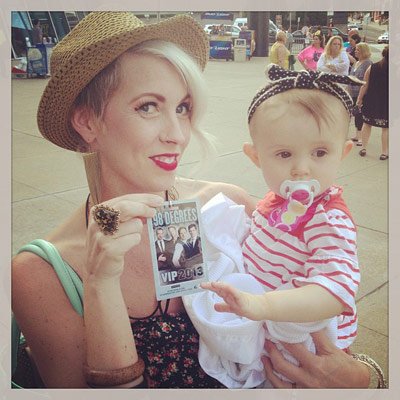 JFH (John DiBiase): How has parenthood affected the way you make music/ write songs?
Tricia: Well, most of our session writings have included Ava playing in the room, so it affects us quite a bit!! Parenthood changes you so much. The minute it happens and then gradually for the rest of our lives, I think. So, I guess it's changing me all the time and the way I see the world, the way I love, the way I forgive and understand discipline and so many things, so of course my writing is affected. I think I have some songs on this record that might not have been written if I hadn't become a mom... and a mom of a girl - phew! Where are the manuals to take home when you have babies?! =)
JFH (John): Care to share a funny parents story about parenting Ava? :)
Tricia: This story is the first of many that popped into my head! So, Ava was just a few months old when my sister [Melissa] got married. My sister owns a flower shop called Rosebuds East in Nashville and she had one of the most beautiful DIY weddings I've ever seen!

The wedding was in their beautiful backyard, which they designed. She made all the bouquets and made Ava a little headband (Ava doesn't have much hair yet, so we use accessories to keep her looking like a girl). So, I saw Ava's headband and put it on her before we did family pictures...and it wasn't until later in the day that Melissa told me that I had put the garter on Ava's head, not her headband. We laughed so hard, but the funniest part is, it looked so cute that we had her wear it all night and Melissa didn't even throw it out. Oh, babies change everything!!
JFH (John): For more of our interview with Tricia about advice for parents and her experience with a miscarriage before Ava's birth, please visit LittleJesusFreaks.com!
Tricia Brock's new solo album Radiate is available August 13, 2013 wherever music is sold!