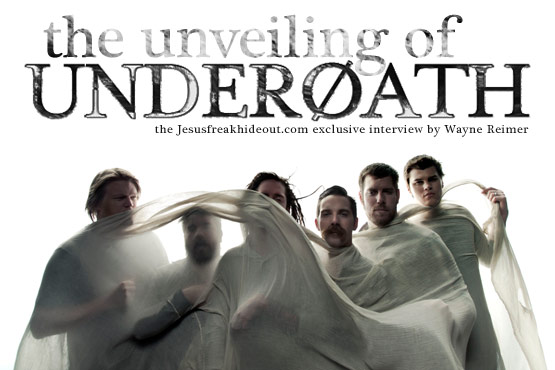 Along with rock act Underoath's seventh studio album brings quite a few changes, including a new band member and a new stylistic direction. Jesusfreakhideout.com's Wayne Reimer caught up with the band's keyboard player Chris Dudley to discuss the new album Ø (Disambiguation)...
This interview took place on: 11/5/10.





Jesus freak Hideout (Wayne Reimer): Underoath's fifth full-length album, Ø (Disambiguation), comes out November 9, 2010 through Solid State and Roadrunner. Your fans are in knots waiting for this. Are you guys pretty excited to show off your new stuff?
Chris Dudley: OH yeah, we are insanely excited. We can't wait. It's always great to work so hard on something and getting it out there in the world to share with people. Tuesday can't come soon enough.
JFH (Wayne): Creative titles like Ø (Disambiguation) are rare in a mostly cookie-cutter music industry. I appreciate you guys doing something differently. What's the story behind the album name? How does it resonate with the lyrics?
Chris: Well, the Ø has quite a few definitions really, which is kind of a play on words with the Disambiguation. In mathematics, the Ø means an empty set which can be everything or nothing, really. We see that as relating to our band a lot. We've always seen our band as bigger than any one of us and really an entity in and of itself. With us changing our sound all the time, we see the title really fitting that as well, because we aren't being specific about our sound at all.
JFH (Wayne): Underoath has adapted and evolved over the years, and most would agree you have ultimately improved as well. But with Ø (Disambiguation), it's looking like a big pivot point. Is this like They're Only Chasing Safety (since that album was another pivot point, that is) again or do you guys disagree?
Chris: Well, I think in some ways you could compare it with that record, but in other ways, it doesn't compare at all. We do view this record as a big point in our career, no matter what way it goes. We believe this is the best thing we have done, and are extremely proud of it, but I do think it's going to be a very polarizing record. I think there are going to be the "Your old stuff is better" people and the "This record is the best thing you have done" people. We are already seeing that and we are just really excited to see where this record goes. Could be awesome or it could bomb, but either way, that doesn't change the way we feel about the record. We couldn't be happier and we can't wait to play these songs on tour!
JFH (Wayne): Do you guys intentionally try new sounds with every album, or have you been working towards your ideal sound all this time?
Chris: I don't think we've been working toward a musical "goal" per se', we just really try with every record to do something that is new and exciting for US. We try to do stuff that makes us excited to play, and if we feel like we are writing the same record over again, we don't really get excited about that. Who knows where it will end up, but we love it!
JFH (Wayne): Losing the last original member must be a weird feeling. How did you all cope with Aaron's decision to leave? Was it a surprise?
Chris: Well, we don't feel like he was our "last original member". I mean, I've been in the band for almost 11 years and Tim around 10. I have really always viewed our band as Underoath pre-2003 and post-2003. The thing is that 98% of the people who know our band had no idea who we were before 2003 or 2004, so the way I see it is the few people who did listen to us when we were in high school writing those two ep's can view it that way, because we were really a totally different band. I just don't understand when people who started listening to us when we released They're Only Chasing Safety would say that... haha. It wasn't really a surprise, he hadn't really been completely happy for awhile. Aaron left and it was really best for him and best for us. There wasn't really a "coping" period, it was more of just a refreshing thing to start working with Daniel and all be on the same page.
JFH (Wayne): Aaron wasn't just the drums as we all know, but his voice was a staple in your music. Did you just try to simply replace Aaron or did you want to cover new bases with the clean vocals?
Chris: We didn't have a "replace aaron" mentality at all. If we wanted someone to just copy his style and what he did, we could have done that a LOT easier, but we viewed this as a time where we could finally go in a new direction that we wanted to and Daniel was perfect for that. As for the vocals, Spencer really stepped it up and completely killed it on the record. We couldn't be happier.
JFH (Wayne): It seems to be a little bit of a mystery now who has taken over on clean vocals between Spencer and Timothy. Is it a joint effort? Could you guys clear this up for us?
Chris: Spencer did 100% of the vocals on the record and Tim sings some backups live, but that's it.
JFH (Wayne): So, Daniel Davison. That's exciting. I don't think it's a far stretch saying that you guys share a few fans with Norma Jean. How did you find each other?
Chris: Oh, we've known each other forever. We used to tour with Norma Jean quite a bit, and we've just been friends for a long time. He just seemed like a natural fit since we liked him so much as a dude and a musician. It's working out great.
JFH (Wayne): What was the writing/recording process like this time around? How was it different from previous albums?
Chris: All in all, the writing process was a lot shorter since we scrapped most of the stuff we did with Aaron. But it was great because with Daniel, the ideas were flowing so well that the time was a lot more productive. Our practices were going longer, more ideas were being thrown around and in turn, we had a lot more to go on. It ended up working out very well.
JFH (Wayne): Even considering your former work, you seem to be moving into darker territory, lyrically and musically. Do you all feel comfortable going even deeper in that direction than before?
Chris: Yeah, I mean, we didn't intentionally go in a "darker" direction, we just wrote what felt awesome at the time and what came out of it is the record. We are super stoked with how it turned out. We have never been a fan of going into writing a song with an idea of what it's going to turn out like, we just start writing and wherever the song goes is where it goes.
JFH (Wayne): What is your favorite song from Ø (Disambiguation). Which was the most fun to record?
Chris: My favorite today is "My Deteriorating Incline"... It changes day by day, though... haha. My favorite to record was "Driftwood" though, there was a lot of cool experimenting going on and I just love that stuff.
JFH (Wayne): Personally, what kind of music are each of you listening to these days?
Chris: Well, according to my iPod, today I've been listening to Elliott, Guns N Roses, Eminem, Deftones and Brave Young... that also changes day by day...
JFH (Wayne): Underoath has a lot of fans in every different walk of life; so really, you guys have a powerful influence over your listeners. What is the ultimate message you wish to convey to your fans?
Chris: At the end of the day, we want to convey that God will take you for who you are. Don't focus on the differences you have with people, focus on what you have in common!
JFH (Wayne): What keeps you all coming back to the venues; writing new stuff; dedicating yourselves to perfecting your art? What influences have kept the band alive for so long?
Chris: Honestly, we just know that this is what God wants us to do with our lives, and that's the most important thing. We do love what we do, but that's secondary.
JFH (Wayne): Besides "In Division," are there any plans for other videos?
Chris: Actually we have LOTS of ideas for videos... stay tuned!
JFH (Wayne): Anything last minute and really important you want to tell our readers?
Chris: We just hope that you enjoy the record and we hope to see you out on the road!
Underoath's new album, Ø (Disambiguation), is out now
wherever music is sold.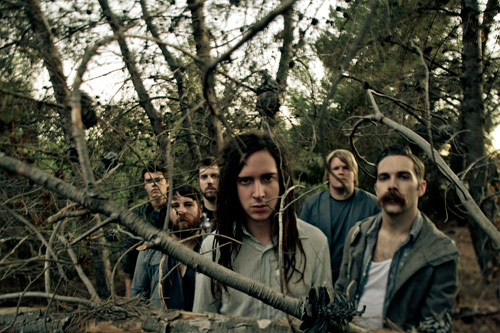 Click here All News Headlines
|

RSS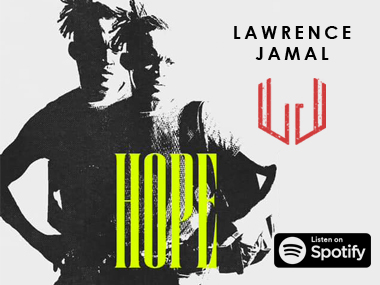 ---
---
---
---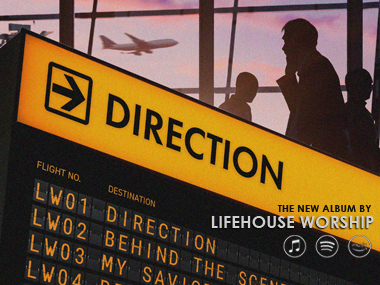 ---
---
---
---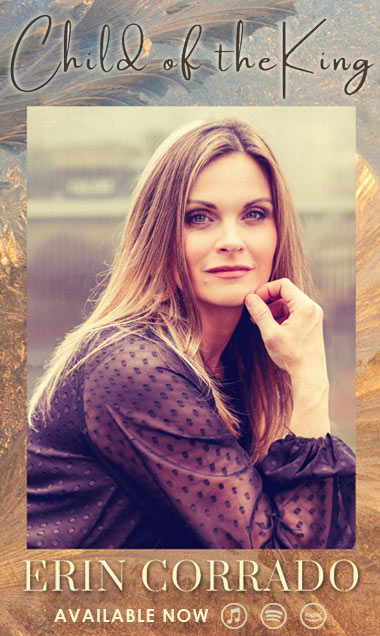 ---