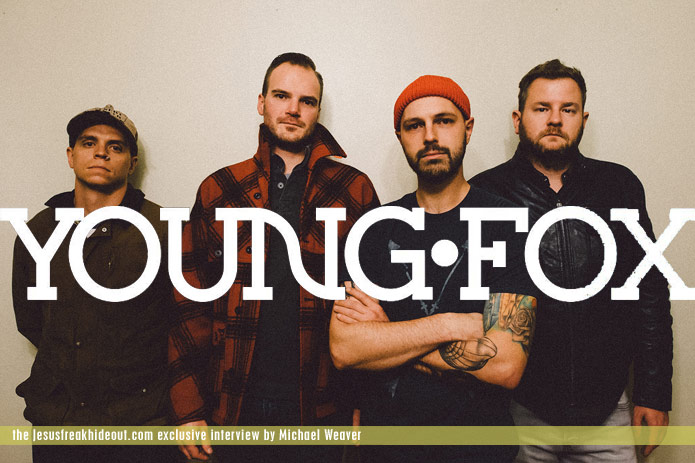 With their debut full-length album releasing March 10th, Jesusfreakhideout's Michael Weaver caught up with Luke Cypher and Callan Carnahan of
Young Fox
to discuss their new album, 90s music, Stephen Christian, and the role faith plays in the band...
This interview took place on: March 4, 2017.
JFH (Michael Weaver): It's been a long time since Predecessors released -- nearly 3 years. How does it feel now that Sky Beats Gold is finally releasing?
Luke Cypher: It's a huge accomplishment to see everything we wrote and worked toward released. Predecessors was like the training ground for Sky Beats Gold. We can't wait to see how people connect with the music.
JFH (Michael): How difficult is it to be in a band like this, yet maintain a regular full-time job?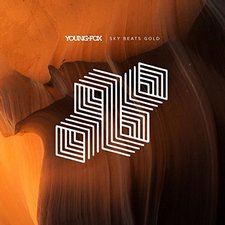 Callan Carnahan: It's difficult - there's no doubt about it. Marty [Lunn] is really the only one that works consistent, regular hours. Luke launched a killer food truck (@bluesparrowpgh) and has been incredibly successful with that, but the hours are scattered all over the place. We all enjoy what we do and have a mutual respect for everyone's schedule, but yeah, it's a bit difficult to throw 45+ hours at work every week when you just want to commit 45+ hours every week to music and pursuing your musical passion.
JFH (Michael): The album has an interesting theme and idea. Can you elaborate a bit on the message you were looking to convey?
Luke: It's actually pretty simple. We all have lived through tough things. The key to surviving is allowing yourself to ask questions. Love, spirituality, religion, and relationships all can be strengthened by not just agreeing but by starting a conversation.
JFH (Michael): I love the 90s vibe that Young Fox gives off. You can certainly tell that bands like Smashing Pumpkins, Sunny Day, and even Deftones are influences. Why do you think that era's music reflects so heavily in your writing and sound?
Callan: So many contemporaneous artists of the 90's were just so different from each other, while all having this similarity about themselves. I think it's that difference within similarity that really stuck with all of us - we all identified the best of the 90's influences that we enjoyed and let that shine through. Marty truly lived through the 90's while the rest of us were just kids, and he really put it all on the table with the 90's vibe for songwriting in the best way possible. For all of us, the influences on our sound come from all over - Incubus, Nirvana, Failure, Radiohead, Quicksand, Foo Fighters, etc., in addition to the bands you mentioned. Plus it's better than hair metal, so we didn't really want to go down that path (as awesome as the hairdos were).
JFH (Michael): Marty used a baritone guitar for the recordings… How do you think that changed, or molded, the overall sound for the album?
Callan: It changed and molded everything, really. We play in Drop D, but a full step down just isn't as heavy as Drop A, which is what the baritone is tuned to. It made sense to coordinate the baritone with Drop D (and vice versa) to add the lower, heavier timbre. If we were to re-track everything in only Drop D and not with the baritone, half of the songs wouldn't sound a quarter as heavy as they do. The timbre of the lower octave resonates through the mix - literally. Fun fact: I also built the baritone that we recorded with. It was built with the intention to add "oomph" to the songs and nothing else. The baritone matches lower registers with the bass and higher registers with Luke's playing, and it was the best of both worlds in terms of added heaviness. We wouldn't have the same record or the sound that we have whatsoever without the baritone. It is, and will continue to be, a staple of Young Fox's sound.
JFH (Michael): How did you guys hook up with Stephen Christian for "Slow Burn?" Was that through John Frazier [Spartan Records], or did you already have a relationship with him?
Callan: We owe any and all thanks to John (@spartanrecords) for that one (and Stephen!). He and Stephen have been longtime friends, and when the conversation arose, we were all ecstatic and fan-girling hard. We are all heavily influenced by Anberlin, so to have him be a guest on the album is truly humbling and a great experience. Super, super stoked that he was willing to lend his voice to our production!
JFH (Michael): I really enjoy the entire album and feel you stepped it up from Predecessors -- which was already quite impressive -- but I find myself going back "We Move as Waves" a little more. Can you talk about that song and how it came together?
Callan: It began as downtime during rehearsal. Marty was noodling around and began playing the riff for the verses (I think he was playing it on bass, to be honest!), and Chris started drumming over it in a sort of slow, simple, tom-driven way, and it all stuck. We built it up from there with the intention (as with most of the songs on the album) to be highly dynamic. This album doesn't have as much "ear candy" as the EP, and this song added a nice flair of ethereal, reverberated guitar as the focus for some parts, and completely switches gears for other parts with distorted bass, driving baritone chords, and deep, in-the-pocket drums... the total opposite feel of the verses.
JFH (Michael): Is there a favorite song for the band? Maybe just something you love jamming live?
Callan: Unanimously, it's got to be "Sometimes the Monsters Win." It's a powerful set-opener, a powerful lyrical and dynamic song, and it truly lends itself to the dynamic that we aim to have during our shows. It gives a well-rounded "image" of our sound all-around. It's also super heavy and just fun to jam. Second place would probably be "Wine of Violence," and third place might be a three-way tie between "Atom Smasher," "The Desert," and (throwback) "Diet of Worms," which we include in almost every show that we play.
JFH (Michael): The band self-produced the album with Marty sort of playing point. What was that experience like and did anyone have any prior production experience?
Callan: Marty, more than any of the rest of us, had the overall vision for what the album was going to sound like and feel like, so we were all comfortable with him at the helm for producing it. There weren't a lot of re-do's, overdubs, or punches; Marty wanted precision on everything, but wanted a natural-feeling precision on everything so that it didn't feel sterile and over-produced. We did pre-production of the entire album prior to tracking, and that really helped us know what we wanted, how we wanted it, what it sounded like, as well as having the confidence to go into the studio and hammer things out rather than spend hours trying to figure out what we wanted. I have an extensive past in audio engineering, and my knowledge lent itself to the entire pre-production and parts of the mixing stage, but not as far as "producing" anything. As far as the sheer production of the album, Marty did a great job of effectively conveying our (and his) vision for this album. It was also way cheaper than hiring a producer because he's free, minus the occasional jug of iced tea or bottle of Coke.
JFH (Michael): It seems that Marty, Luke, and Chris' meeting was a bit of divine intervention. Can you tell our readers how you guys met and how Callan was brought into the fold?
Callan: I have known Luke and Chris for the better part of a decade now, and Marty since about 2010 - I was actually the one to record the very, very, very first Young Fox songs in a bedroom in Luke's old house in Pittsburgh, and then in my old bedroom in a house in another part of Pittsburgh - good times! In the summer of 2014, they let me know that they were perhaps going to be looking for a replacement bassist, as Marty, who was on bass, had migrated to playing guitar after the departure of Predecessors guitarist, Brian. We began playing together and I played a handful of shows with the band throughout the fall and winter of 2014 and 2015 (including a show with Spartan Record label-mates Mae). They asked me one night in the winter of 2015 to officially join and be a part of the band and the writing process of the full-length, and the rest is history. Wouldn't trade being in a band with these guys for anything. It has helped me to grow as a person, a musician, a friend, and a Christian.
JFH (Michael): I wouldn't necessarily classify this as a "Christian record," but faith definitely plays a role in the band. How do you think faith affects the songwriting and the overall goals of the band?
Callan: Without a shadow of doubt, yes. We're all four Christian men and aim to reflect that in our lives; our lives are reflected in the music that we listen to and write, and this album is a reflection of our lives (to a degree), and is, thus, a reflection of our faith. Our goals aren't to get massively famous and blowout every amphitheater across the globe; we want to write music with depth and feeling and drive and motivation, and lyrics that are enjoyable, relatable, meaningful, insightful, and hopeful.
JFH (Michael): Can we look for Young Fox on tour anytime soon?
Callan: If anyone wants to give us $4,000 to fix our van, probably! =)
JFH (Michael): Would you like to leave any final thoughts about the band, album, or anything else with the readers?
Callan: I'll cover the "anything else" section: Don't sweat the petty things, and don't pet the sweaty things.
Luke: We write about what we question and what we experience. It's creating art that we hope people can connect with as well as enjoy. I know how much I've received from music in my life and I'm just hoping our drop in the bucket affects folks in ways that drives them to be present and alive.
Young Fox's latest album, Sky Beats Gold is available now wherever music is sold!

Click here All News Headlines
|

RSS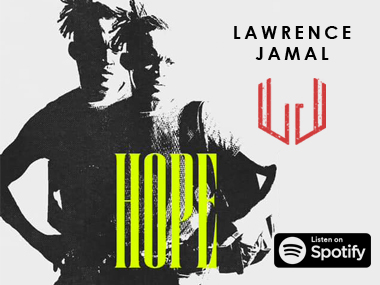 ---
---
---
---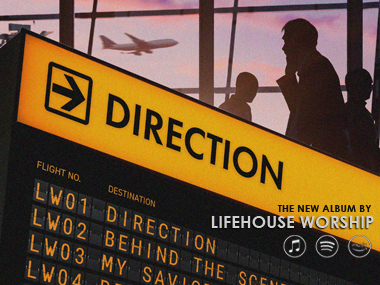 ---
---
---
---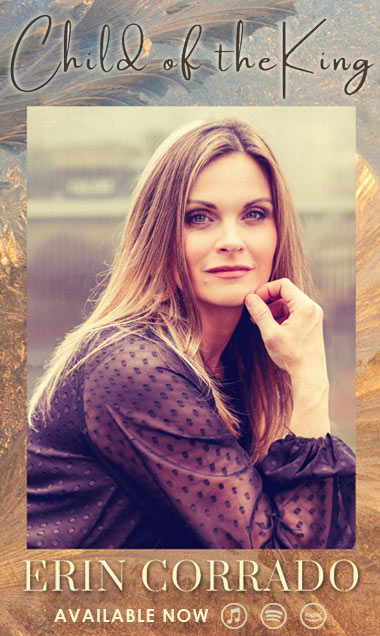 ---