With the recent release of mewithoutYou's latest album, It's all crazy! It's all false! It's all a dream! It's alright, Scott Fryberger of Jesusfreakhideout.com caught up with mwY guitarist Michael Weiss at the June 16th show at Emo's in Austin, TX to chat a bit about the new album...
This interview took place on: 6/16/09.





Jesus freak Hideout (Scott Fryberger): Your new album, It's All Crazy!..., is a lot different, obviously, than other stuff you've done before. A huge change from Brother, Sister and Catch For Us The Foxes. Have you seen the numbers for how well it's been selling?
Michael Weiss: About the same. About the same as the last one did. But, I guess what I've been told is that the music industry as a whole has been on the decline pretty steadily since the last record came out. But it's selling just about as much as the last record was at this time, so that's a good sign. That means it's actually an improvement if you adjust for the decline of the record sales.
JFH (Scott): How supportive has Tooth & Nail been?
Michael: They've really supported us. They love the record, or at least they say that they do. They've backed it up, you know, they've given us a good budget for the project and for the recording itself, and we made a video and they let us do whatever we wanted. They're very open to our ideas, and they didn't make us do anything. All signs of a label that is happy with a band.
JFH (Scott): What song is the video for?
Michael: It's "The Fox, the Crow and the Cookie."
JFH (Scott): Nice. When I first heard that song, a lot of images came to mind that made me think that would make a great music video.
Michael: Yeah! I think it might be online pretty soon.
JFH (Scott): Good. Well, back to Tooth & Nail, I remember when you guys first announced on your MySpace that you had begun writing for the new album, and you mentioned something about a different writing process. What exactly was different about it?
Michael: Well, when we ended up recording this record, it started off as, like, maybe an acoustic song, where in the past, we would come up with a big guitar sound, like an instrumental rock song, then we'd put vocals over it. I think we tried to be a little less guitar rock, and if we did do a big guitar rock sound, it was just one guitar instead of two. Things like that.
JFH (Scott): And do you think that worked out better for you guys?
Michael: Yeah, and also we were rocking out in the basement with four members instead of five, so it was different for us, you know? We were used to a certain line up, and then Chris left, so it was just the four of us. It kinda prompted Aaron [Weiss] to play more guitar, an acoustic guitar, and it prompted him to play more keyboard and the accordion.
JFH (Scott): I saw that he played like five different instruments on stage tonight.
Michael: Yeah, he can play drums, guitar, accordion, keyboards, you know, he can get by. Obviously he's not like a master of any of those instruments, but he does just exactly what he needs to do with them to write great songs.
JFH (Scott): Now, I'm sure you've heard both positive and negative feedback regarding the album, due to the content or the style change or whatever. So why did you guys decide to change the sound and everything?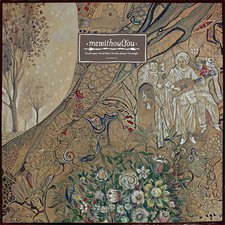 Michael: Well, let's be honest. We've never had the dilemma of trying to keep a mass audience on our side. We've never had to deal with how to continue to enjoy amounts of success. We've just never been successful like that. We've never been extremely popular in the first place. You know what I mean? We never had any reason to keep putting out the same record over and over again. You know, like Nickelback will put the same exact-sounding song. They make a hit and then their next single sounds like a formulated version of the last one, and I'm sure a lot of that has to do with them wanting to keep their audience. You know, not to single them out, but we just don't have those kind of challenges - we're not a very big band. Secondly, and this is actually more of the meat and potatoes of it all, it really just comes down to wanting to see what else we could do with our music. Sure, the album we made has not broken any major barriers in music, but for us it was different and exciting. For us it was breaking barriers, and I think that's what keeps us interested in making music.
JFH (Scott): And as for the content, that seems to have played a major role in the album not being serviced to Christian retail, like the song "Fig With A Bellyache." And, I mean, I understand the imagery of it and what the overall song means, but a lot of the people in charge choose to look at the lyrics and say "Oh well, let's not sell this in our Christian stores cause it says this or that."
Michael: Like the sexual stuff?
JFH (Scott): Yeah, for the most part. And not just that, like "Allah, Allah, Allah" as well. Stuff like that. But when it comes to "Fig With A Bellyache," there is some that's still tough to understand. I don't know how well you're able to dig into Aaron's mind, but what does some of the imagery represent? Like the actual fig and the bellyache part, I don't understand that.
Michael: I have no idea. I do know that at no point any of us thought about what stores would carry our CD and which ones wouldn't when writing the songs. I just feel like Aaron wanted to write that song and there wasn't anything that was gonna stop him. The label was cool with it, though they did ask Aaron to write sort of an explanation of the lyrics and he did that and everyone was fine with it. But I don't know what that song is really about. It's about a lot of different things probably. So if I tried to sit here and think about it and tried to explain it, I would probably just be hitting one little area.
JFH (Scott): What about "Cattail Down?"
Michael: That's about Aaron's adventures in hitchhiking and train-hopping.
JFH (Scott): Oh, so it's a real life experience? That's pretty cool.
Michael: Yeah, it's all about experiences he's had.
JFH (Scott): And "The Fox, the Crow and the Cookie?"
Michael: That's a fable that me and my brother [Aaron] used to hear when we were kids growing up.
JFH (Scott): Who is a big inspiration to you musically?
Michael: Um... this guy Scott McMicken. He's a really good guitar player. I wish I could be as good of a musician as he is.
JFH (Scott): As for the rest of the lyrics, I see lots of influences from different religions, like Christianity, Judaism and Islam. Now, if you don't mind me asking, where do you all stand with religion? As far as any of those or any others.
Michael: I feel like religion is a good thing. I'm not sure if it's really the point ultimately, but it's something that provides people with structure, like traditions that point to very important things.
JFH (Scott): Okay. Moving on to another topic, I've heard rumors that this may be your last album. Is that true, or can you even say anything about that?
Michael: I don't know if this is our last album. I hope not. We don't have any plans to make another record anytime soon, but we just now finished making the last one. So we'll see what happens.
JFH (Scott): What are some of your personal favorite tracks on this album?
Michael: I like "Cattail Down," "The Beetle King [on a Coconut Estate]," "Every Thought a Thought of You," um, I like "Timothy Hay," um... I said "The Beetle King..." already, but that one's my favorite.
JFH (Scott): Those are your favorites to play or just listen to?
Michael: Both.
JFH (Scott): Do you guys get a lot of free time?
Michael: We've all been doing our own things, like going back to school, and I've been substitute teaching, but yeah, I've got some free time. I've been enjoying some free time.
JFH (Scott): What kinda stuff do you do in this free time?
Michael: I love playing sports. Baseball and ice hockey are my two passions. I love those two sports very much.
JFH (Scott): Thanks, Mike. Is there anything else you'd like to add?
Michael: Just thank you very much!
mewithoutYou's latest album, It's all crazy! It's all false! It's all a dream! It's alright, is available now.