Roger Gelwicks' Top 20 Favorite Anberlin Songs




Surely one of the most decorated bands during JFH's two-decade run has been Anberlin. Besides being an accomplished alternative rock band for over a decade, Anberlin was exactly the band whose music I needed when I was in high school and college, and I think we all connect better to certain music in those formative seasons of life. Though they disbanded after a good twelve-year run, Anberlin might always be my favorite band, and the songs below reflect my admiration of their work. Enjoy! -- Roger Gelwicks, JFH Staff Writer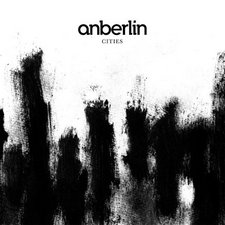 1. "Godspeed" (2007)
"They lied when they said the good die young."

I don't think Stephen Christian realized how infectious of a hook he wrote when he penned that line. This doesn't happen often, but with some songs, you remember exactly when you first heard them, and you know it was going to stick with you for a long time. "Godspeed" was one of those songs, and it's still one of my favorite songs of all time. It's one of Anberlin's shortest tracks in their discography, but it's blistering speed right after the intro track "(Debut)" paved the way for Anberlin's reputation as a hard-hitting alt-rock outfit.
2. "Little Tyrants" (2012)
"You are the king of an island of one; alone in a world that lost it's only black sun."

This one's just a complete track on every level. It wasn't a single or a true fan favorite, I don't think, but it hits on all cylinders, lyrically and musically. Not much else to say except it's been a go-to favorite of mine from day one of Vital's release.
3. "Dismantle.Repair." (2007)
"The night was young and so were we - talked about life, God, death, and your family; didn't want any promises, just my undivided honesty."

This was definitely the kind of song I connected with in high school. As one of Anberlin's most vulnerable tracks of their discography, I'm not at all surprised it became such a fan favorite. When I saw Anberlin live (the third time) in Columbus, OH, Stephen tried to play this song using a keyboard only, but it kept getting off-key. "We bought this thing used, so if this keeps not working, we'll just have to sing it together." Sure enough, they took the faulty keyboard away, and we sang the song together a cappella; needless to say, this was an unforgettable moment.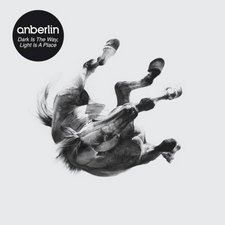 4. "We Owe This To Ourselves" (2010)
"If every man became like King, we could do more than just dream."

Yeah, this whole song is a tribute to Martin Luther King, Jr, and it's a surprisingly timely track these days. The opening guitar riff is unmistakable, and it was a breath of fresh air to hear this hard rocker after fans had become disillusioned from New Surrender's pop vibe.
5. "Never Take Friendship Personal" (2005)
"Innocence gone, never take friendship personal - if you can't hold yourself together, why should I hold you now?"

One of Anberlin's best openers. I just love how the guitars layer over each other in this song, especially in the intro. Fun fact: that's Ryan Clark doing the scream at the end of the bridge.
6. "The Unwinding Cable Car" (2007)
"Emotive unstable you're like an unwinding cable car; listening for voices, but it's the choices that make us who we are."

This is Anberlin's finest acoustic number with the duo acoustic roles, and it sounded amazing live. I love how empowering it is. Simply put, don't sell yourself short - just keep moving forward in making wise choices. We all need someone in our lives who is willing to affirm you when you need it.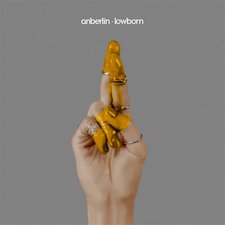 7. "Stranger Ways" (2014)
"Is it alright if I call you lover even though we don't know each other, and probably never will? Would you stay with me here in my dreams if I promised you this heaven? Would you take a chance on a make believe dance? Close my eyes, and we're together."

I didn't like this song much the first time I heard it because I felt it never resolves itself. Besides adding layers of sound over almost five minutes, it just ends. But that dynamic matches the lyrical tone so well; a man watches a woman from afar, never brave enough to actually walk over and connect with her. In reality, cowards like this man are pretty common. This story, plus the synth-y undertones, Stephen's vocal range, and tom-based percussion made this song my favorite of the album, and it's still my favorite song of 2014.
8. "Self-Starter" (2012)
"Where are we that we digress? Long for love, but then undress?"

Nathan Young is one of the best drummers I've ever heard, and he's an integral part of the band's longevity for me. That's why "Self-Starter" makes my top 20.
9. "Impossible" (2010)
"You're impossible to love or leave, so impossible to win or please. I'm wearing you out, just wearing you out, but I'm wearing you down."

Another relationship song, yes. But it's one of Anberlin's most truthful bits of songwriting. There's so much going on in this song, too, with the synths on top of the guitars, and it highlights the producing expertise of Brenden O'Brien. This is the closest Anberlin ever got to an honest-to-goodness radio-ready pop-rock hit. I don't think it ever really got there, but I grew to appreciate it in the years following the release of Dark is the Way…

10. "Dance, Dance, Christa Paffgen" (2005)
"Lips that need no introduction, but now waiting for your call. If picture's worth a thousand words, then your touch is worth them all."

Stephen wrote this one about a "perplexing" and "intriguing" woman he once met, and it's a matchingly captivating track from start to finish. The track compares infatuation to drug dependency, which is admittedly pretty accurate. While probably not a common pick, this is my favorite album closer of Anberlin's career; I think it has something to do with the driving bass and toms for the entire song's duration.
11. "(*Fin)" (2007)
"Patron Saint, are we all lost like you?"

Just listen to the stories in the song, and it's uniqueness shines through. Stephen tells the full story of these songs' origins, and it's fascinating. What many don't know is that the final three minutes of the song were recorded in one long take, then tacked on the final song before it was published on Cities. Some don't like it, but it caps off one of Anberlin's finest closers.
12. "Paperthin Hymn" (2005)
"You never know what temporal days may bring - Laugh, love, live free and sing. When life is in discord, praise ye the LORD."

This was the first song I had ever heard from the band, and I was hooked immediately. This song echoes what would become a familiar theme of Anberlin's discography: taking advantage of the time we have here and now. It's a hard rocker that's become a staple of Anberlin's history.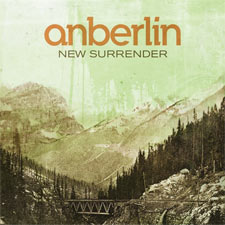 13. "Feel Good Drag" (2005)
"Everyone in this town is seeing somebody else. Everybody's tired of someone; our eyes wander for help."

As Stephen notes about this track, "When you know you shouldn't be in the relationship - get out [...] even though it may be comfortable, the end result will be the same (pain)". True words. You'll note that I included the re-recording on New Surrender that topped the Modern Rock charts instead of the original version on Never Take Friendship Personal (notice the lack of article). To be fair, I liked the original version better at first, but I've realized over time that its scream just simply isn't true to the band's longterm direction. And it's also the song responsible for every album following New Surrender, so there's that.
14. "We Are Destroyer" (2014)
"If all we are is just what we want, we are the destroyers."

Lowborn featured some harder rock uncharacteristic for the band (especially with the near-screams in "Dissenter"), and though it didn't always work flawlessly, "We Are Destroyer" matches its convicting message with its heavy chorus that hits you like nothing else at the 47-second mark. It's a pretty straightforward song lyrically; it's a call to stand up, go to work, earn what you receive, and stop playing a victim. At album number seven, Anberlin has paid their dues to declare this statement.
15. "Atonement" (2014)
"I've seen faces I may never see again. I've been places I never could have dreamt. I've touched hands with those who touched me - seen the marks of a skeleton keys."

It's always sad when your favorite band decides to call it quits, and Anberlin did it with such grace and self-awareness. So this song made the disbanding go down easier. Anberlin has touched so many people, and I love the resulting combination of gratitude and humility in this track. Most bands can't pen a song like this that accurately sums up the band's impact and their character without being self-serving.

16. "Naive Orleans" (2003)
"And I finally found that life goes on without you, and my world still turns when you're not around."

I've connected with this song more and more over the years. The somewhat-forgotten closing track to Blueprints for the Black Market is still one of my favorites from the album, and though many breakup songs would follow this one, and it demonstrates the band's capacity for ending their albums well and memorably. I like how the drums take a full minute to close out the song.
17. "Other Side" (2012)
"Inhabitations through, I can finally forget a past you say you never knew. I reach my hands to the sky."

This song was a slow-burner for me, but I grew to love it based on its spiritual component. This is also the point of the album where I realized Vital was one of the band's finest efforts.
18. "The Haunting" (2007)
"Can't get your memory off of my mind; just want your heartbeat on top of my mine."

The only non-album track on this list. Originally a b-side for Cities, this is a hard track for any other band to replicate with Stephen's soaring vocals taking center stage here. I can understand why it was left off Cities, as it's not really a good fit with the rest of the album, and "(*Fin)" is a more complete closer. It later appeared as the opener to the compilation album Lost Songs, and it was such a reward for fans to hear this track open the collection.
19. "God, Drugs & Sex" (2012)
"We were so comfortable living in each other's skin; I was dying from within. 'Cause God, drugs, and sex don't mean a thing to you now, do they now, baby?"

One of my favorite JFH memories was getting to interview Stephen Christian back when Vital was about to release. I loved his winsome and honest response to the potential controversy of this song (based on its title), and I'm not sure this song was actually as controversial as I thought it might be. Nonetheless, one of Anberlin's more unique closers. And the guest vocals from Christie DuPree are nice, too.
20. "A Whisper & a Clamor" (2007)
"Clap your hands all ye children. There's a clamor in your whispering. Clap your hands tonight. Hear what the silence screams"

In retrospect, I suspect people liked this song because of the "all ye children" lines. It's also a very "emo" song for the band, but it represents an important part of the band's history, as they were ending their three-album deal with Tooth & Nail Records and were still figuring out where they wanted to go next, both lyrically and musically. This song reflects that tension."
Honorable Mentions: You'll notice there's also only one track each on my list from Blueprints for the Black Market and New Surrender. While I think "Blame Me! Blame Me!" is the best (newly written) track on that album, I see it as merely the best of a largely mediocre collection. "Readyfuels" introduced us to the hard rocking sensibilities that Anberlin became known for, future album openers were far superior. I have a guilty pleasure for "Autobahn" also, but it simply doesn't hold up as well among the band's later work. Longtime JFH readers might also be surprised to see "Art of War" left off here, as it was on my top ten songs of 2012, but its effect wore off on me over the years. And it truly pained me to have to leave off fan staples like "A Day Late," "Hello Alone," and "Adelaide," but alas, 20 is a smaller number than I'd like it to be.