Day 7: Mark Geil's 20 Favorite Chart-Topping Albums
Billboard magazine's genre charts in Christian music have fluctuated a bit through the years, but the album sales chart (Top Christian Albums) has been steady since 1980. During that time, Amy Grant and Michael W. Smith have each tallied 16 number one albums, but the chart is not all standard CCM. P.O.D.'s Satellite spent 35 weeks at the top, but so did LeAnn Rimes. One two-month span in 2010 found Lecrae, Brandon Heath, Red, and Hillsong United all at the top. Shortest chart-topping name? KB. Longest? Fred Hammond & Radical for Christ. For JFH's 20th anniversary, we're sorting out the chart toppers and taking a stroll through musical history with my Top Twenty #1 Albums. -- Mark D. Geil, JFH Staff Writer

1. Amy Grant - Lead Me On (36 weeks at #1, 1988-1989)
Amy Grant represents one of the earliest juggernauts of the chart, but Lead Me On marked a level of maturity that cemented her as a legend. It's been called the greatest CCM album of all time, and what it lacked in radio success it gained in fans who were moved by songs like "Saved by Love" and "1974 (We Were Young)".

2. dc Talk - Jesus Freak (14 weeks at #1, 1995-1996)
Twenty one years since Jesus Freak and 20 years of JesusFreakHideout. It's like a harmonic convergence! Early 1996 was a seminal period in Christian Music, as dc Talk's masterpiece was briefly sidelined from the top of the chart by number ten on our list, and was then followed by number four. The double-platinum album broke so many molds, both for the band and the genre.

3. Switchfoot - The Beautiful Letdown (38 weeks at #1, 2004-2005)
Switchfoot's fourth album was a bouncing ball on the chart, hitting number one in January of 2004 and holding the top spot for eight weeks before losing and then regaining it seven more times, all the way through to February 2005. Billboard ranked it among their albums of the decade, and not just in Christian music. For many, songs from this album like "Dare You to Move" and "Meant to Live" define Switchfoot to this day.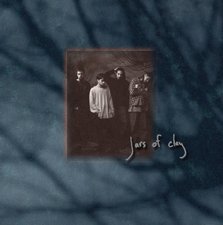 4. Jars of Clay - Jars of Clay (22 weeks at #1, 1996)
This extraordinary double-platinum debut introduced Jars to both Christian and mainstream radio, with "Flood" landing on two rock charts (despite a decidedly folk/alternative sound) and the Billboard Hot 100. Our own JFH review summed up critical and popular opinion well: "This one is legendary."

5. David Crowder*Band - A Collision (1 week at #1, 2005)
A five-star album on JFH, this is for many DC*B's magnum opus. It's a great big convoluted conceptual experiment with 21 tracks ending with an appended title, "I'm just trying to make you sing." Considering how enigmatic this is, especially within the broad category of worship music, it's perhaps surprising that it topped the Billboard chart, a testimony that there was just enough accessibility to draw in casual fans, who surely delighted at the creativity and craft.

6. Amy Grant - Age To Age (85 weeks at #1, 1982-1984)
Here it is, the album that spent the most weeks at number one, a record that will surely never be topped. And here's the number: 85. Stop for a moment and consider that… EIGHTY-FIVE! Remember, there are only 52 weeks in an entire year, and yes, this album was the only #1 for the whole of 1983. Age to Age was Grant's fourth #1 in only the third year of the chart's history, but it heralded a new age of modern CCM. With songwriting from Michael Card, Rich Mullins, Michael W. Smith, and more it's easy to see now why it made such an impact ("Fat Baby" notwithstanding).

7. Michael W. Smith - i2(EYE) (4 weeks at #1, 1989)
Smitty's first platinum album is very 80's, in a good way. It was by this, his fourth album on Reunion, that the songwriter had really found his voice. It's also among the strongest of his collaborations with Wayne Kirkpatrick, and includes one more co-write with Amy Grant on the classic "Secret Ambition". (Bonus points for the super-cool stylized title, and the lack of argyle and perms on the album cover.)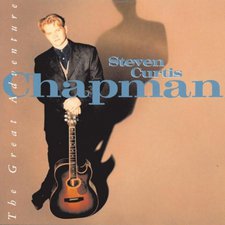 8. Steven Curtis Chapman - The Great Adventure (12 weeks at #1, 1992)
The summer of '93 meant saddling up your horses and blazing a trail. Dove Award king Steven Curtis Chapman found widespread CCM and mainstream success with this album, which spans a pretty remarkable emotional range, from the heartfelt "Go There With You" to the campy "Got to B Tru". On second thought, let's just pretend "Got to B Tru" never happened.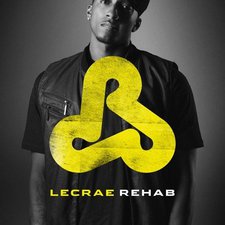 9. Lecrae - Rehab (1 week at #1, 2010)
What an interesting string of consecutive #1 albums to close out 2010: Israel Houghton, Anberlin, Disciple, Jeremy Camp, a WOW compilation, Lecrae, Underoath, and Chris Tomlin. If you needed evidence that Christian music is defined by lyric but diverse in music, there you have it. Lecrae has become a leading voice in Christian rap, and this album is the reason why. Strong and consistent in its concept, we gave it 5 stars and called it "hip hop perfection".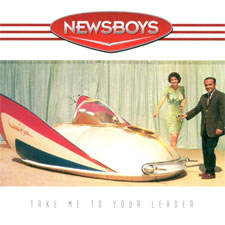 10. Newsboys - Take Me to Your Leader (2 weeks at #1, 1996)
Talk about chart depth: all but one track from this album became a top ten song on CCM Magazine's charts, with five number ones! This was the last Newsboys album featuring James/Furler/Joel vocals, and it highlights their fruitful collaboration with Steve Taylor.

11. Relient K - mmhmm (1 week at #1, 2004)
Number one on the newfangled US Internet Charts and number 15 on the mainstream Billboard 200, this seminal album from the Ohio band named after a Plymouth also charted two songs on the Hot 100, "Be My Escape" and "Who I Am Hates Who I've Been." It maintained their punk sensibilities and wit, and left me singing a Relient K song to this day every time I hear a weather forecast with a high of 75.

12. TobyMac - Portable Sounds (2 weeks at #1, 2007)
Fully established as a successful solo artist, the dc Talk alum landed his first mega-single with "Made to Love" on this album, and partnered with Kirk Franklin and Mandisa ("Mandisa come on!") for the memorable "Lose My Soul".

13. P.O.D. - Satellite (35 weeks at #1, 2001-2002)
P.O.D.'s juggernaut dropped in 2001 but lasted more than half a year at the top spot. "Alive" garnered a Hard Rock Grammy nom in 2002 and "Youth of the Nation" did the same the following year. In a morass of hopeless angst, P.O.D. managed to add heart and soul.

14. The Almost - Southern Weather (5 weeks at #1, 2007)
Aaron Gillespie's solo effort found the Underoath drummer stretching out onto guitar, bass, keys, and even tambourine in additional to his vocals and percussion. "Say this Sooner" was a hit, and "Amazing Because it Is" was an epic rendering of the hymn. The album is a good example of the sound of the fringes of CCM in the 2000's, with elements of post-hardcore and emo.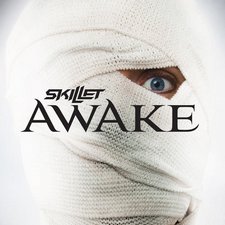 15. Skillet - Awake (12 weeks at #1, 2010-2011)
Skillet's highly-anticipated follow-up to Comatose went platinum in a time when fewer and fewer records could dream of that many sales. Awake was a chart Monster (pardon the pun), debuting at #2 on the mainstream Billboard 200 and topping the Alternative Albums chart as well as the Top Christian Albums. Though critical reception was mixed, fans never stopped buying the album, which placed on year-end charts for four straight years.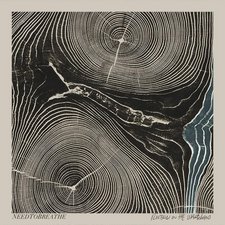 16. NEEDTOBREATHE - Rivers in the Wasteland (1 week at #1, 2014)
Its one week at #1 was its debut, when it also debuted at the top of the mainstream Rock chart, but it quickly became beloved by fans. In particular "Brother", the band's biggest hit to date, resonated as a tale of familial reconciliation between the Rinehart brothers.

17. Third Day - Revelation (4 weeks at #1, 2008)
Charting just after Flyleaf (and featuring a strong guest vocal from Lacey Mosley) and Family Force 5, and then again just before Underoath, CCM staple Third Day had their biggest hit. Mixing up management and production duties pushed the band, and the results were worthwhile. The first 20 seconds of the album capture what's so good about Third Day: a head-bobbing guitar-powered groove and Mac Powell's sterling vocals.

18. Flyleaf - Flyleaf (10 weeks at #1, 2008)
We'll stick with 2008 (and, oddly enough, with producer Howard Benson) and turn to Flyleaf's eponymous debut, which was re-released a few times during a steady build from 2005 to 2008, when it topped the chart for 10 weeks in total and eventually went platinum. The band is tight, with guitars layering so well to accompany Lacey Mosley's voice. "All Around Me" was a breakout, the band's most successful single.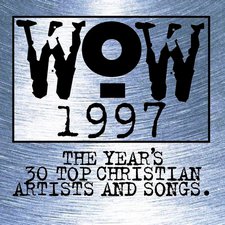 19. Various Artists - WOW 1997 (3 weeks at #1, 1996)
This list would be incomplete without acknowledging the remarkable chart success of the WOW series of CCM compilations. This was the second annual edition and the first to top the chart, and it was followed by 18 other #1s, more than any individual artist or band in history. The series started in late 1995 as a combination of songs from the three major labels (Word, Sparrow, and Reunion), borrowing from the NOW concept (but changing a letter!). Each is a time capsule, with the 1997 edition containing a pretty remarkable set of songs from Rich Mullins, Steven Curtis Chapman, dc Talk, Newsboys, PFR, Petra, and more.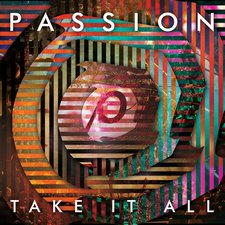 20. Passion - Take It All (1 week at #1, 2014)
Hot on the heels of our number 16 album were two chart-toppers by worship bands Bethel Music and Passion. Take it All makes our list as a representative of the prevalence of praise and worship on the charts. (In 2014 alone, worship albums topped the chart for half the year.) Take it All found the Passion lineup in fine form, with songs from Tomlin, Stanfill, Nockels, Redman, and Crowder that are still mainstays in church services all collected on one album.