For the 2017 album Reborn, the acoustic-based Reflection of Glory took a sharp left turn, shifting sounds into the realm of symphonic and power metal. Having felt successful in this attempt at change, the project's mastermind, Barry Dreier, put his hand to the task again. A few years of writing and recording have now led to Escape the Dream.
RoG's second metal album is a rather impressive one, especially considering that it's still a one-man operation. The instrumentation is engaging and highly enjoyable - even the opener, the nearly-thirteen-minute-long "The Hound of Heaven" (a decision likely inspired by Theocracy's "I Am" from As the World Bleeds). The song opens with an overture that really captures the "symphonic" nature of the project. The grandiose orchestral pieces show up a few times throughout the album, including in the final track, which essentially summarizes the album, reusing various melodies the listener will have heard along the way. While these types of arrangements do have potential to be cheesy or underwhelming, it's neither here. The opener gets me geared up for what's to come and the closer brings a sense of completion. It's very well done.
Escape the Dream is at its best when it's using driving rock and power metal, with Dreier's soaring vocals layered on top. One need only listen to "Demons In Me," "Graves of Craving," or "Beyond Evermore" to get a good example of this. There are a few tracks in the middle of the album that bring the pace down considerably. While these songs don't necessarily drop off in quality, they do always leave me wanting to get back to the faster and heavier moments. That being said, I do love the lyrics of "Folly of the Fall," which takes a personal, first-person look at the fall of man in the book of Genesis. It does a fantastic job of making the listener feel much of the weight of what happened with Adam and Eve when they ate the fruit of the tree. The themes of spiritual warfare and the effect of sin in our lives is a major emphasis of the whole album, but this song in particular really nails it.
Escape the Dream is solid evidence that Barry Dreier is more than accomplished at symphonic and power metal. I have high hopes for Reflection of Glory and am very interested in where things go from here. Fans of bands like Theocracy and Narnia may find a lot to like here.
- Review date: 1/6/21, written by
Scott Fryberger
of Jesusfreakhideout.com
JFH Staff's Second Opinion
Symphonic metal with a Christian message has been a wasteland for far too long, and one-man-band Reflection Of Glory is here to help change that. My heart leaped for joy during the first minute of "The Hound of Heaven." Its mix of uplifting orchestration, furious riffing, and theologically-rich metaphors culminate into a fantastical allegory of Christ, here portrayed as a hound, powerfully pursuing lost sinners, "
The Hound of Heaven on my trail/His steady pace, unhurried chase; unchanging, never slowing/The Hound of Heaven will not fail.
" The way this track is built reminds me of Theocracy's epic "Mirror Of Souls" and is alone worth the price of admission. Mastermind Barry Dreier has an almost chant-like quality to his voice, which lends itself well to the medieval, high-church atmosphere. Conceptually, this is Harry Potter meets Pilgrims Progress. Musically, it's Nightwish meets Powerwolf. At times tender, at times surprisingly brutal,
Escape the Dream
is an extremely welcome reality, and deserves wide recognition. - Review date: 1/4/21, written by
Joel Zaloum
of Jesusfreakhideout.com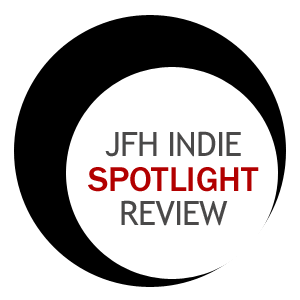 Record Label:
None

Album length:
12 tracks

Street Date:
January 31, 2021

Buy It:
Reflection-Music.com
The Hound of Heaven (12:42)
Holy War (5:13)
The Curse Within My Blood (4:33)
Demons in Me (5:56)
Folly of the Fall (4:27)
Sleep with the Lie (4:02)
Dreams (2:17)
The Mirror (5:06)
Battle of the Alphas (4:16)
Graves of Craving (4:57)
Beyond Evermore (7:25)
Escape the Dream (8:58)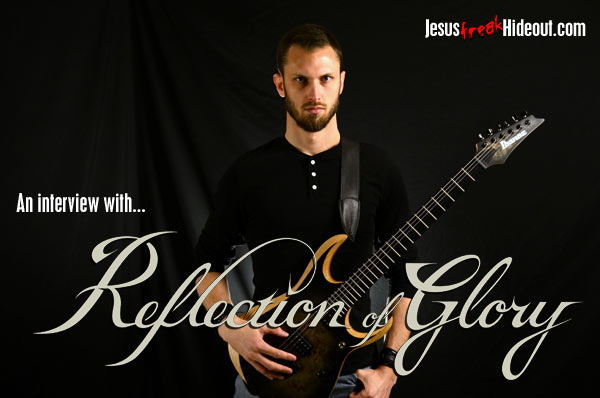 Jesus freak Hideout (Scott Fryberger): Symphonic Metal is still a relatively new genre for Reflection of Glory. Are you planning to stick with this style from here on out?
Barry Dreier: Definitely. It was a conscious and very intentional decision to switch over to the symphonic metal sound, for a few reasons. I started as a simple singer-songwriter, since all I had was an acoustic guitar, and then sort of wandered around through lighter rock and stuff like that. But when my songwriting started to shift, focusing on God and more scriptural themes, I felt like the scale and majesty of the music needed to match. I've also always had a love and appreciation for the classical and romantic music traditions that never had an outlet in composing until I made the switch. It's also been fun to challenge myself in this genre; there's much more to it than simply strumming out a four chord progression. I'm always striving to write better, more meaningfully complex, and cohesive music in a way that you just can't do with just an acoustic guitar.
JFH (Scott): Do you write all the lyrics and music yourself, or do you have official band members that also do some writing?
Barry: For the latest album, I have written all of the lyrics and music myself; but I absolutely love to collaborate with like-minded musicians. Doing all the writing and composition myself does create a sense of unity between songs - they all definitely have my flavor to them - but I know that having input from other great musicians can only improve my own ideas. I am very grateful to have Elizabeth DeVault, a friend of mine from college, appear as a guest vocalist. She plays the part of Eve in a song about the fall, which I really enjoyed singing with her. So maybe in the future, collaborations like that will grow into something more. We'll see.
JFH (Scott): Can you give some insight into the concept behind Escape the Dream?
Barry: Much of the imagery in Escape the Dream is built on ideas of duality: dreaming vs. awake, dark vs. light, good vs. evil, internal vs. external, etc. Different songs use different dualities to communicate similar themes. The overarching theme of the album plays on a parallel between the physical world around us being the "dream" world, while the spiritual world (which we cannot see) is the "waking" world. The irony there being that what is unseen is more real than what is seen. All of this is drawn from the fundamental nature of reality: God is what stands behind all of creation. The only reason anything in this world has meaning is because God has given it meaning. But for us as created beings, it is so easy to get caught up in this created world and believe it to be the ultimate reality. Going through each of the songs in Escape the Dream is like going through a series of dreams, all showing the truth of God through one of those themes of duality. Oddly enough, I didn't set out to write an entire album around this concept. As I wrote more and more of the songs, I began to see this core idea in each of them, so I decided to embrace it and refine all of the songs to fit better together. Hopefully it works. I hope it will be very thought provoking for listeners and really encourage them to dig into the lyrics as they listen.
JFH (Scott): Which song (or two) would you recommend to someone curious about your music?
Barry: I would recommend "The Curse Within My Blood" or "Graves of Craving." Either of those tracks really capture the essence of my style (at least, as it is right now). In general, I think my music is pretty accessible for people who don't listen to a lot of metal, or don't like the more extreme genres of metal. It's all very melodic, and for those songs the structure is straightforward enough to be familiar. So start with those, and then hopefully they'll want to hear more!
JFH (Scott): If you could collaborate on new music with any other musician, who would it be and why?
Barry: Oh, no question, I would love to work with Matt Smith of Theocracy. He's had a huge influence on me musically, and judging from his public persona, I think we would have a ton in common spiritually. And he seems to have so many fresh ideas incorporated into their music, that I would love to bounce my own ideas off him and see what would come out of that. So who knows, maybe one day things will work out and I'll have the chance to work with him.
JFH (Scott): This year has been tough for people in all walks of life. What have you done to maintain your walk with God?
Barry: The accountability of my brothers at church has been key. I know that, left to myself, my heart will wander away from God and seek to simply satisfy myself. Thankfully, our church has great opportunities for discipleship, which gives me the accountability I need to stay focused on growing in my faith. I'm blessed to be young and in good health, so I don't have much to fear in meeting with others, and I am grateful for that. I would encourage anyone who takes their faith seriously, and sees the struggle of staying faithful, too seek out others who will help and encourage you along the way.
JFH (Scott): If possible, are you hoping to play any shows in 2021?
Barry: Will anyone get to have shows in 2021? I sure hope so. But no, I have no current plans for any live performances this year. As a solo project, it would be somewhat underwhelming to perform along with a bunch of backing tracks! However, in the future, I would love to get together with enough like-minded musicians to perform live with a full band. Wherever God takes this project, I'm happy to follow - and getting a full band together would be awesome!
JFH (Scott): Where's the best place to keep up with Reflection of Glory?
Barry: Facebook and YouTube. I know there's a hundred different apps for social media now, but I'm only really active on those platforms. For those not on social media, you can visit www.reflection-music.com to sign up for the email newsletter. I promise not to spam your inbox unendingly - you'll only get a single email when music is released. But on Facebook and YouTube you'll get to see all the music I do, as well as cover songs that I do periodically.
JFH (Scott): Is there anything else you'd like to add?
Barry: Thank you so much for having me! I've really enjoyed talking with you, and I appreciate what all of you guys at JFH do for independent Christian musicians. I hope that all that I do, whether music or otherwise, brings glory to God for what He has done for us. I hope that the music will encourage and strengthen those who already know Christ. For those who do not, I hope that God will use it to change their hearts and consider His character and His salvation. Thanks again!